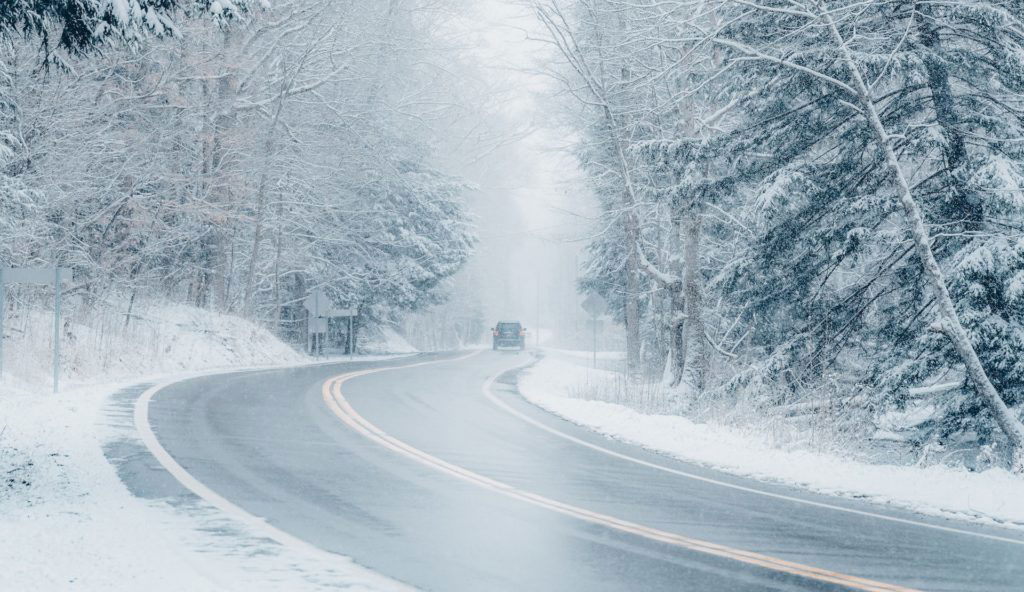 How to Drive Safely When There Is Black Ice in New Jersey
Winter driving in New Jersey can be dangerous and deadly. The weather and road conditions can make it almost impossible to drive. Visibility is often a factor when driving in the winter, but the dreaded black ice is also there. Drivers may not see it and may also end up in the ditch. Black ice can come as a nasty surprise to even the most seasoned driver.
Black Ice and How to Identify It
Black ice is regular ice that forms when the air temperature is warmer than the road, when it is snowing, or raining. When the moisture hits the road, it freezes. A quick drop in temperature may also result in black ice. It is not easy to spot because it forms without bubbles and is transparent. Because it blends in with the color of the road, typically black asphalt, that can make it almost impossible to see.
If you cannot see it, how do you watch for it? Rather than trying to locate it, which is incredibly difficult, try to anticipate where and when you are most likely to encounter it. For instance, bridges are widespread locations for ice to form. Additionally, black ice is often present in the early morning and evening. Watch all vehicles in front of you, and if you see one suddenly swerve, they may have hit a black ice patch on the road.
Prevent skidding on black ice by doing the following:
Remain calm.
React as little as possible.
Keep your vehicle straight.
Steer straight.
Take your foot off the gas.
Do not use your brakes.
Position hands at 9 and 3 o'clock to get better steering wheel control.
Do this if the back end of your vehicle slides out:
Remain calm.
Do not overcompensate.
Look in the direction you want to go.
Do not look in the direction you are afraid of heading.
Turn the wheel slightly in the same direction your back end is heading.
If you are skidding a lot, brake "lightly."
With anti-lock braking, put your foot on the brake and apply even pressure. The system pump kicks in and pumps the brakes for you. Do not remove your foot once that starts.
If you do not have anti-lock braking, use the heel-and-toe method. Keep your heel on the floor, and "gently" pump the brakes in the skid. Keep the steering wheel pointed in the direction you want to go. If your brakes lock, back off on the pressure and repeat until the car stops.
How to Drive Safely During the Winter
Watch for black ice as it can be deceptive.
Drive slowly; do not speed.
Make sure your headlights are on.
Clean all of your lights to enhance visibility.
Remove all ice and snow from your car before traveling – it's the law in NJ!
Wear a seatbelt.
Don't ignore weather warnings.
Do not use "any" e-device while driving.
Do not use cruise control.
Turn into a skid, do not apply brakes.
Do not overreact when steering; react slowly and carefully.
Keep a three-car distance between your vehicle and the one in front of you.
Accelerate/decelerate slowly.
Make sure your tires have enough tread for winter weather driving
Increase the distance between your vehicle and those traveling in front of you, leaving enough space in case the car or truck in front of you brakes suddenly or skids.
Do not slam on the brakes; apply them slowly, as braking too hard can cause you to lose control.
Avoid distractions; have your full attention on driving safely. Distracted driving is always dangerous, even more so during winter driving.
Prepare a safety kit ahead of time, which should include an ice scraper/brush; shovel; jumper cables or battery starter; blanket; sand, salt or kitty litter for traction; lock de-icer; flashlight and new batteries; extra windshield wiper fluid; safety flares/warning device; cell phone with spare battery; water and non-perishable food
Should you sit in a traffic jam, a full tank of gas can ensure you stay warm, with the added benefit of extra weight to avoid spin-outs, plus keeping your fuel tank topped up during colder weather will help reduce the amount of condensation in your gas tank (which can lead to water in your fuel line)
Contact the Experienced Car Accident Lawyers at the Todd J. Leonard Law Firm Now!
If you or a loved one has suffered serious car accident injuries, or sadly, a wrongful death, as the result of a New Jersey car accident, reach out to the Todd J. Leonard Law Firm for immediate assistance. Attorney Todd Leonard is a Certified Trial Lawyer with more than 30 years of experience helping accident victims recover the compensation they need to overcome the hurdles they face, now and in the future. The car accident attorneys at the Todd J. Leonard Law Firm take an individualized approach to every case they handle, ensuring each client gets the attention they deserve. Over the years, the Todd J. Leonard Law Firm has recovered a total of more than $100 million on behalf of our clients. To learn more and to schedule a free consultation, give us a call today at 973-920-7900. You can also connect with us through our online form. We have two conveniently located offices in Denville and Morristown, New Jersey.