Over 30 years of experience. Over $100 million recovered for clients.
New Jersey Birth Injury Lawyers
NEW JERSEY BIRTH INJURY: TABLE OF CONTENTS
During pregnancy, the mother and baby are at risk of several complications. In most cases, both people are perfectly fine, but sometimes complications arise during deliveries that cause the child to sustain a serious injury. Birth injuries have two main causes: the medication prescribed to the pregnant mother during prenatal care, and the negligence of a medical practitioner.
When a doctor fails to respond to the condition of the child or parent during and after delivery, the results can have serious consequences. Medical practitioners are liable when they act in a negligent way, and the attorneys at the Todd J. Leonard Law Firm can help you hold doctors and hospitals accountable for your pain.
Birth Injuries
Birth injuries occur because of a complication during labor or delivery that harms the baby. It is important to note that not all birth injuries will lead to a successful lawsuit because birth injuries can occur even after the physician utilized all available skill.
However, several common scenarios can lead to birth injuries, and some are more serious than others are. In particular, a patient can file a lawsuit as a medical malpractice claim against the physician in any of the following scenarios:
The physician failed to identify or treat pregnancy disorders, such as hypertension.
The physician used an improper medical technique during delivery.
The doctors incorrectly used tools, such as forceps or a vacuum.
The physician failed to perform a C-section when it was necessary.
The physician did not accurately assess the baby's overall health during pregnancy.
Sometimes, the victim may file a claim against the hospital where the mother received treatment; other times, patients sue the facility where the delivery took place. If you were the victim of a birth injury due to medical malpractice, you may also file a lawsuit against a pharmacist or drug manufacturer if the medication you took while pregnant caused the injury.
Most Common Birth Injuries
According to the CDC, about 7 in every 1,000 infants will suffer from a birth injury.
The most common birth injuries come from injuries sustained during childbirth, sometimes due to medical negligence, and they are:
Cerebral Palsy
Facial Paralysis
Oxygen Deprivation
Cephalohematoma
Brachial Plexus
Fractured Collarbones
Perinatal Asphyxia
Caput Succedaneum
Hemorrhages
Spinal Cord Injuries
Contact a Birth Injury Attorney
Birth injury cases can be extremely complicated for families. After you receive sufficient medical treatment, you need to consult an attorney who will review the situation and determine if you have a potential legal claim. Remember that birth injuries involve complex facts and legal issues, so it is essential that you hire an experienced attorney to handle your case. Get in touch with a reputable birth injury attorney at the Todd J. Leonard Law Firm by calling (973) 920-7900 to have your claim evaluated free of charge.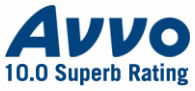 Request a Free Consultation
Being injured or having a family member injured can have serious and lifelong consequences. We can try to ease the burden. Contact us today to learn more about how our team of experienced New Jersey accident attorneys can support you through these challenging times.