Over 30 years of experience. Over $100 million recovered for clients.
New Jersey Traumatic Brain Injury Lawyers
A traumatic brain injury (TBI) can be a life-changing event, requiring major alterations in a person's work and home life, not to mention long-term rehabilitation and attention from medical experts. In the aftermath of an accident resulting in a traumatic brain injury, the client and his or her family are likely asking questions about financial resources as they try to come to grips with the situation. If the accident was caused by another person's negligence, carelessness, recklessness, or intentional misconduct, the client and the client's family can file a claim for compensation against the responsible party or parties.
At the Todd J. Leonard Law Firm, our New Jersey traumatic brain injury lawyers have over 30 years of experience handling brain injury cases. We have seen the consequences these kinds of injuries can have on families and work hard to achieve positive outcomes for our clients. Contact us for a free initial consultation with a top-rated Certified Civil Trial Lawyer.
What Is a Traumatic Brain Injury?
A traumatic brain injury occurs when external forces cause damage to the brain tissues.Brain injuries can take many forms and their long-term effects can be challenging to evaluate at their onset. However, identifying a brain injury is an important first step in treating it.
Our New Jersey brain injury lawyers have handled many serious head injury cases from all types of traumas, including:
Car accidents
Slip and fall accidents
Motorcycle accidents
Pedestrian accidents
Truck accidents
Assaults
Product defects
Explosions
Recreation accidents
Work-related accidents
Symptons of a Traumatic Brain Injury?
Many of our brain injury clients are unable to work as a result of their disabilities or have significant limitations with performing their job responsibilities. If you or a loved on is having difficulty, talk to a brain injury attorney about your options.
Head or brain injuries can cause a multitude of symptoms including:
Dizziness
Headaches
Memory loss
Fatigue
Sensitivity to noise or lights
Difficulty talking or walking
Depression
Because these kinds of injuries have such far-reaching consequences, Attorney Todd Leonard and his team of New Jersey brain injury lawyers work very closely with your medical doctors, therapists, rehabilitation facilities, vocational counselors, and family members to make sure that you receive all of the benefits you are entitled to. We will also examine all of the insurance policies you have available to determine who will pay for all of your medical bills and future medical needs.
Why Do You Need a Brain Injury Lawyer to Help Your Case Succeed?
Over 1. 4 million American sustain a head injury each year and more than 5.3 million Americans currently require lifelong assistance to perform their daily activities. Brain injury law is a specialized field and you will need an attorney with experience, knowledge, and skill to represent your legal interests. The Todd J. Leonard Law Firm has been handling head injury cases for over 25 years.
History of Success Helping Clients Who Sustained a TBI in New Jersey
Choosing a brain injury lawyer to represent you in a serious personal injury claim is an important decision. We encourage you to learn more about our law firm, as well as our past verdicts and case settlements.See our verdicts and settlements to learn more about our previous successes. Examples include:
We obtained a $29,500,000 recovery, including a substantial judgment, for a severely injured boy, who was injured while operating a motorized scooter, and his family. We worked closely with doctors and family as well as life care planners to fully understand the scope of his damages and life-long needs.
We obtained a $2,940,000 settlement on behalf of a woman in her twenties who sustained a traumatic brain injury after she lost control of her car on an icy road due to a road defect. We met with her doctors and rehabilitation specialists to make sure she would continue to receive her benefits in the future.
We achieved a $1.8 million settlement for a teenage boy who suffered traumatic brain injury and a cervical injury in a serious car accident. The boy was riding as a passenger when the vehicle rolled over on the Garden State Parkway and he was ejected from the vehicle.
Member of the New Jersey Brain Injury Alliance
At the Todd J. Leonard Law Firm, our trial attorneys frequently handle serious injury cases involving traumatic brain injuries. We work almost daily with the top neurosurgeons, neurologists, occupational and vocation therapists, and rehabilitation centers in the area, and we are intimately familiar with issues facing our seriously injured clients and their families, including rehabilitation and home health care needs.
Our long involvement with the New Jersey Brain Injury Alliance (formerly known as the New Jersey Brain Injury Foundation) gives us special insight into the difficulty of dealing with a traumatic brain injury or a spinal cord injury. Our New Jersey brain injury attorneys understand the importance of working with the entire family as the case proceeds to help both the injured person and their family understand the legal process and the likely results of the case. We also work with our clients, if necessary, to set up a special needs trust, to make sure their benefits will continue post-settlement or verdict.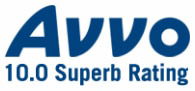 Contact a New Jersey Brain Injury Attorney
If you have questions or concerns regarding your or a loved one's situation, it is important that you act quickly to retain an experienced, competent, and dedicated New Jersey traumatic brain injury attorney. At the Todd J. Leonard Law Firm, we are committed to doing our best to provide outstanding personal injury representation and will treat you like family and help you obtain the compensation you deserve. Attorney Todd Leonard has handled numerous brain injury cases throughout his 25 years of practicing law. Contact us today at (973) 920-7900.