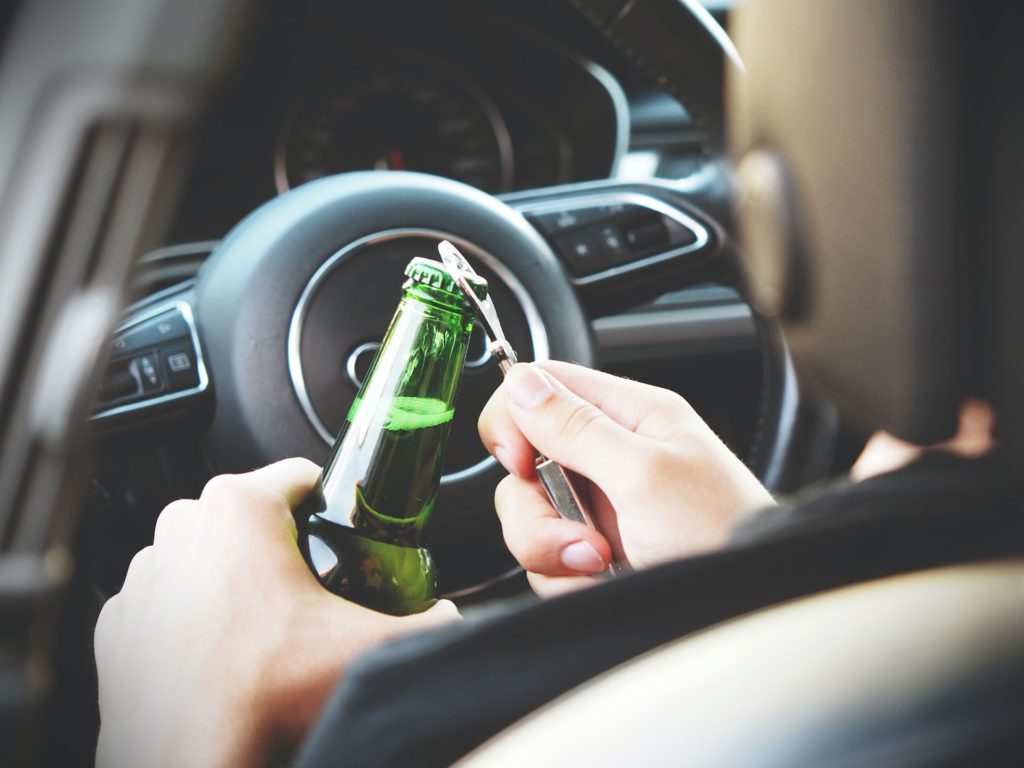 Drunk Driving (DUI) Accidents During the Holidays on New Jersey Roads
During the traditional holidays, such as Thanksgiving, Christmas, New Year's Eve, etc., it's a festive time to relax, and enjoy time with family. With the Holidays, often comes extensive driving for many of us, and unfortunately, there is also a noted increase in drunk driving. When you are driving under the influence (DUI), you are more likely to get into an accident. Studies have shown that between Thanksgiving and New Year's, many more people die in alcohol-related accidents than during the rest of the year. Per the National Highway Traffic Safety Administration (NHTSA), "Drunk driving is a problem on our nation's roads every day, but it's more prevalent during the holidays."
According to a recent study by autoinsurance.org, the safest holidays to drive in the nation are Ash Wednesday and Christmas. The deadliest are Labor Day and Memorial Day. Overall, DUI accidents make up as much as 38 percent of fatal accidents during holidays, and up to 52 percent of those deaths also involve someone not wearing a seat belt. For a glimpse at the ten deadliest holidays to drive in the U.S., visit here. 
In the face of such horrific statistics involving DUI offenders, New Jersey law enforcement kicks up their efforts to reduce the number of motor vehicle crashes and related deaths every day of the year. Although they are out in force during designated holidays, they also keep a keen eye on the roads all year to reduce the vehicular fatalities caused by DUI drivers. New Jersey police, prosecutors, and judges take DUI cases very seriously, and they do not go easy on offenders for any reason, including during the holidays.
New Jersey's "Drive Sober or Get Pulled Over" campaign kicks into gear at the end of summer and continues until January 1. New Jersey police departments made 1,380 DUI arrests during the "Drive Sober or Get Pulled Over" campaign in 2019.
When drivers choose to get behind the wheel while impaired, their reaction time is significantly dulled. A dangerous combination like that puts all motorists at serious risk.
According to the NHTSA, around a third of all traffic-related fatalities involved drivers with a BAC (Blood Alcohol Content) of .08 g/dL or higher. Driving under the influence should not be taken lightly. From 2010 to 2019, more than ten thousand people died every year due to drunk driving related crashes.
There is no good reason to drive while under the influence of alcohol during the year. Just do not do it. Your life, the lives of your passengers, and the lives of other drivers are at stake every time you choose to drive while drunk. If you get arrested for DUI in New Jersey at any time of the year, contact a lawyer immediately.
If you were in a crash and seriously injured, or a fatality of a loved one occurred, due to a drunk driver, contact the Todd J. Leonard Law Firm immediately to ensure your rights are protected, and discuss how to file a personal injury lawsuit or a wrongful death claim.  
Contact an Experienced New Jersey Car Accident Injury Lawyer Now!
If you suffered a serious injury in a New Jersey car accident, or sadly, lost or a loved one, due to a drunk driver, the dedicated New Jersey Car Accident Injury Lawyers at the Todd J. Leonard Law Firm are here to help. For more than 30 years, we have been helping clients who have been seriously injured in all types of accidents. We are a five-star rated law firm, recovering a total of more than $100 million on behalf of our clients. We will do our best to hold the negligent driver fully accountable for their actions and get you the justice you deserve.
We recognize the challenges you face as a result of a serious motor vehicle crash and are uniquely positioned to protect your rights and help you through the recovery process. To learn more and to schedule a FREE consultation, give us a call today at 973-920-7900. You can also connect with us through our online form. There is never a fee unless we win your case.  We have two conveniently located offices in Denville and Morristown, New Jersey.