Frequently Asked Questions
After an accident, many people have questions that need to be immediately addressed. If you have questions about your situation and how best to obtain compensation, do not hesitate to contact our dedicated personal injury attorneys from the Todd J. Leonard Law Firm. Our New Jersey personal injury firm has 30 years' experience in handling all types of serious personal injury and wrongful death claims in Morris County, Union County, Essex County, Passaic County, Sussex County, Warren County, Middlesex County, Hunterdon County, Bergen County, Monmouth County, Ocean County, and throughout the entire State of New Jersey. We are committed to doing our best to provide outstanding personal injury representation in your time of need.
After reading this section, if you find that you still have questions regarding your injuries and compensation, contact our team at as soon as possible to get answers you need. Our phone lines are open 24/7, or you may click here to submit a private and complimentary case evaluation form. We look forward to working with you and helping you get the assistance you deserve.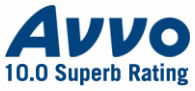 Request a Free Consultation
Being injured or having a family member injured can have serious and lifelong consequences. We can try to ease the burden. Contact us today to learn more about how our team of experienced New Jersey accident attorneys can support you through these challenging times.