Frequently Asked Questions
After an accident, many people have questions that need to be immediately addressed. If you have questions about your situation and how best to obtain compensation, do not hesitate to contact our dedicated personal injury attorneys from the Todd J. Leonard Law Firm. Our New Jersey personal injury firm has 30 years' experience in handling all types of serious personal injury and wrongful death claims in Morris County, Union County, Essex County, Passaic County, Sussex County, Warren County, Middlesex County, Hunterdon County, Bergen County, Monmouth County, Ocean County, and throughout the entire State of New Jersey. We are committed to doing our best to provide outstanding personal injury representation in your time of need.
After reading this section, if you find that you still have questions regarding your injuries and compensation, contact our team at as soon as possible to get answers you need. Our phone lines are open 24/7, or you may click here to submit a private and complimentary case evaluation form. We look forward to working with you and helping you get the assistance you deserve.
Can I receive compensation?
Victims of injuries are often eligible for compensation for injury-related expenses from the party that caused the injury. Our firm will do our best so that your rights are protected and that you receive the compensation you deserve for your injuries.
How long do I have to file for a personal injury claim?
The State of New Jersey has a statute of limitations on how long you have to file a personal injury lawsuit. You only have two years from the date of the accident to file a lawsuit or your claim will be forever barred, unless it involves a minor. If your accident involves a governmental entity, such as a town, county, or state entity you only have 90 days to place the governmental entity on notice of your intentions to bring a claim, so you need to speak with our experienced New Jersey personal injury lawyer at Todd J. Leonard Law Firm now to protect your rights.
Do I need to speak with a doctor?
If you are injured, you should seek medical attention immediately. You should also keep track of all the doctors that you see, the diagnostic tests such as X-rays, MRI, and CAT Scan, as well as your medical bills and lost wages.
Can I Get My Medical Bills Paid if Injured?
Our lawyers can help you get your bills paid. Following an automobile accident, truck accident, pedestrian accident, or bus accident, an injury victim not only has to heal from their injuries but also may be burdened with various medical expenses ranging from the costs of hospital visit, doctor bills, and the cost of rehabilitation to pain medications, or medical equipment such as a wheelchair. If you are injured, our lawyers are knowledgeable on how you can seek full reimbursement for all of your bills through the various insurance companies involved.
Our experienced lawyers will be able to examine all of the various insurance policies available, including your own car insurance policies to see what benefits you are entitled to receive. If you have health insurance with your employer, we will also examine the health insurance policy to see what additional benefits you have and how they can be used to pay your bills, including any deductibles or co-pays.
If you or a loved one was injured or killed in any accident and are concerned about getting your medical bills paid, contact Todd J. Leonard Law Firm now. Our auto accident lawyers are ready to provide you with a free confidential consultation.
Should I settle with the insurance company?
If your insurance company, or the insurance company of the person that caused the accident, is trying to settle with you – do not! It is vital that you first speak with an experienced injury attorney. Insurance companies are notorious for acting in bad faith and greatly low-balling their clients. Speak with an experienced attorney before settling!
Fill out a free case evaluation form if you have more questions
Who is liable for my accident?
When you speak with an attorney from the Todd J. Leonard Law Firm, we will fully review your case and gather all the necessary evidence including the police investigation, scene photographs, and key witnesses to determine who is at fault for your injuries. We will find who is liable and ensure that you receive compensation and that justice is served.
How will the police or accident report affect my case?
In any accident, such as a car accident, what the police officers put down in the police report can have a significant impact on the case. It is very important to provide accurate information and statements to the responding law enforcement officials. Many times the defendant's insurance company will rely on what the parties said at the scene of an accident as major part of their determination of liability. Also statements made at the scene of the accident can be used to impeach the credibility of parties and witnesses. Moreover, if a driver is charged with a motor vehicle violation that can also impact your case. It is very important to obtain the police or investigative reports as soon as possible to make sure they are accurate and complete.
If I was hurt at work, can I still receive compensation?
Yes, as a worker, you are guaranteed to receive workers' compensation if you were injured while on the job. Our workers' compensation lawyer has been protecting injured workers for over 25 years. Also many of our workers compensation clients can also bring claims against third parties for their injuries. Please call our experienced attorneys at now to protect your rights.
Do I need to hire an attorney?
Yes! This time in your life can be stressful and you should never have to worry about representing yourself and navigate the legal codes and law. At Todd J. Leonard Law Firm, we fully understand personal injury law and will aggressively represent you and fight for your compensation.
How much can I receive for my injuries?
There are a number of factors that an attorney will look at to determine what your case is worth. The amount of physical or emotional damage, medical bills incurred, the amount of time that you had to spend away from work, the nature and extent of your injuries, any surgery you underwent, such as fusions, and whether you have any permanent injuries, may all be taken into consideration. When you work with the Todd J. Leonard Law Firm, we will aggressively represent your legal interests and do our best to obtain compensation for all of your injuries and losses.
How much does it cost to hire Todd J. Leonard Law Firm?
Our attorneys do not charge any money up front when hired. We work on what is called a contingency fee arrangement. Therefore, it does not cost you any money to hire our law firm at the inception of the case. Our law firm will advance the costs of your case and will not seek to get those costs back unless we obtain a recovery on your behalf. In New Jersey the counsel fees that we can charge are governed by the Supreme Court of New Jersey.
In accident cases where our clients are over the age of 18 at the time that the accident occurred, our counsel fees are 1/3. If our client is under the age of 18, our fees are 25% on the first $500,000.00 recovered. After $500,000.00 the counsel fees are reduced further according the Rules of Court. When you hire our firm we will go over the retainer agreement in detail so you fully understand the terms and provisions and how the counsel fees are calculated.
How long will my personal injury case take?
That is a very difficult question to answer. It depends on many factors, such as the type of case, the type of injuries, who the defendant's insurance company is, how long you treat, and whether or not the case will end up in litigation.
The first issue is determining what type of case you have. Is it a car accident where you were rear-ended and there is no dispute on liability? Or is it a slip and fall where there may be additional investigation required to determine who is at fault? Or a case involving a dog bite where the owner of the dog or property where you were bitten has to be located. If there was a crime involved, obtaining the police investigation from the police or prosecutors office often causes lengthy delays. These are just some of the factors that could delay the settlement of your case.
The next issue is the type of injuries you receive. In some cases, your injuries may heal very quickly and the treatment may be very limited. On the other hand you have may sustained serious and permanent injuries which require surgery such as a fusion and have substantial wage losses. The severity of your injury is going to play an important role in how long your case takes to resolve.
The identity of the defendant's insurance company and how much insurance is available will also impact how long the case takes to settle. Some insurance companies are very straightforward and will try and settle fairly and quickly. While others will not talk settlement until the case is in litigation and extensive discovery such as interrogatories and depositions are conducted. We recently settled a case with Allstate Insurance Company. While the case should have settled quickly, it was not until a lawsuit was filed and their insured was served with the summons and complaint did they offer a fair settlement. Each insurance company is different and how they settle their claims will affect how long it takes to settle your case.
Also the type of treatment and the duration will impact how long your case takes to settle. Treatment can vary from only a visit to the doctor or emergency room to extensive hospitalization and rehabilitation. As you can see, the duration of treatment can vary dramatically.
Finally, if your case does go into litigation, meaning a lawsuit is field on your behalf or the estate's behalf, it will also greatly affect how long the case takes to resolve. In our experience, on the more serious injury cases and wrongful death claims, the defendants will require substantial discovery to be exchanged before they will talk seriously about resolving the case. Often arbitration will be held or mediation will be conducted before the case settles. It is impossible to know with any certainty at an early stage in the case.
As indicated above no one can tell you right after an accident how long it will take to settle since there are so many factors to evaluate. However, a good experienced lawyer should be able to give you a good overview of the process and what to expect at different stages of your case.
Will my case go to trial?
By working with an experienced New Jersey Accident Attorney you may be able to greatly reduce the risk of you not receiving the appropriate compensation for your injuries and losses. Most parties will choose to settle outside of court, but, if your case does end up in trial, you can rest assured that the Todd J. Leonard Law Firm will be there protecting your rights. Attorney Todd Leonard is Certified by the Supreme Court of New Jersey as a Certified Civil Trial Lawyer and has been included in the list of New Jersey's Super Lawyers® for a number of years. We have experience you can trust. Our lawyers at Todd J. Leonard Law Firm have been protecting the rights and seeking justice for personal injury victims for over 25 years.
What is considered a commercial truck accident?
Commercial trucks are typically employed to transport products or goods from one location to the other, such as across the state or sometimes crossing state lines. Some examples of commercial trucks include freight trucks, delivery trucks, and tanker trucks, although the most common are the eighteen-wheeler trucks. To operate one of these vehicles, the driver will need to have a commercial driver's license.
Why are accidents involving trucks more dangerous?
Commercial trucks can weigh as much as 80,000 pounds. Their weight alone far overpowers any passenger vehicle, which at most, weighs about 3,000 pounds. The potential for one to sustain a serious injury or death is a very real threat based on this fact. Not to mention, the cargo of these vehicles can carry hazardous and even toxic substances that can be lethal if they spill or the truck overturns on the highway.
Can I be paid for lost wages due to being unable to work?
If you were in a truck collision you can include in your claim the amount of money you lost from your accident. Whether it was due to the crash itself or the resulting injuries, our New Jersey personal injury attorneys can help evaluate the sum of all of the damages including your time out of work and help process the claim.
Can I file a lawsuit for respiratory illnesses due to a toxic spill?
You may be able to file a lawsuit against the trucking company or another party responsible for failing to secure the toxic materials properly.
The "No-Zone" refers to the areas immediately to the sides and just behind the truck. The driver has very limited, if at all, visibility in those areas. These include the right rear quarter, the left rear quarter, and the small distance directly behind the truck.
Who is liable for my truck accident, the driver or the trucking company?
If you are looking to file a lawsuit against the trucking company, you first must establish grounds for filing the case. It will also depend on the truck driver's relationship to the company such as determining if they are a direct employee, hired contractor, or an independent contractor. In many cases, this requires an in depth analysis of the contractual relationship between the owner, shipper, and the actual driver of the truck.
There is a possibility that I may be at fault or partially at fault for the truck accident. Will this affect my chances of receiving compensation?
New Jersey is a comparative fault state which means that as long as you are not more than 50% at fault for the accident you will be able to obtain compensation for your injuries.
30 Years of experience
$100+ million recovered
Certified trial lawyer
No fee unless you win
Serious injury & wrongful death

Todd Leonard and his staff made me feel like family.
Trust me, he will take you into his hands and take care of all your personal injury legal matters. They are friendly, professional, and go out all the way for you. Thank you Todd Leonard and staff.

Mr. Leonard's law firm constantly kept in touch
and on top of my problems. They were quick to respond to my legal needs and were very attentive and showed real concern to my issues. I highly recommend them to anyone needing legal representation.

Todd and his staff were courteous and caring about my personal well-being.
They were knowledgeable and settled my case in an expedited manner. I really felt they were on my side the whole way. Thank you Todd and staff for excellent treatment!

I highly recommend using this law firm.
My lawyer Paul Paravati was always available there for me and gave me first rate service.

The Leonard Law Firm is truly amazing.
They go above and beyond to make sure you get what you deserve.

You are the most amazing person
and I am indebted to you forever!

He was relentless
until the case was fully settled and all was in our favor. Thank you so much. We highly recommend his office to anyone.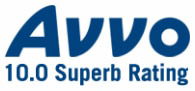 Request a Free Consultation
Being injured or having a family member injured can have serious and lifelong consequences. We can try to ease the burden. Contact us today to learn more about how our team of experienced New Jersey accident attorneys can support you through these challenging times.