New Jersey Social Security Disability Attorneys
NEW JERSEY SOCIAL SECURITY DISABILITY: TABLE OF CONTENTS
The inability to work and earn an income can make a lasting and negative impact on your life and livelihood. The stress and frustration of this situation will only grow when it's a disability, whether physical or mental, that prevents you from working. A huge challenged faced by many in the disabled community is finding ways to support yourself. For many, Social Security benefits can aid in this and provide a feeling of stability to those who are struggling. However, the process of applying and being granted these benefits has been an unsuccessful endeavor for many people.
As many as 70% of Social Security applications are rejected every year, a lot due to small mistakes in the application or verification. This is where an attorney could help. Having an experienced Social Security attorney on your side could help you receive positive results in benefit acceptance. The New Jersey Social Security Attorneys at Todd J. Leonard Law Firm are knowledgeable in the application, verification, and granting processes, and we know what it takes to get favorable results. We can help our clients file the initial application for Social Security benefits, as well as fight for clients who feel their application was unjustly denied.
Qualifying for Social Security Benefits
There are many ways someone could qualify for Social Security benefits. These benefits cover a range of disabilities and obstacles that could keep someone from being able to work and earn income. While many people are denied the benefits of Social Security assistance, there are also many others that are successful in their application. The disabilities that can make someone eligible to receive benefits include, but are not limited to the following:
Mental disorders
Cardiovascular system disorders
Immune system disorders
Neurological disorders
Seeing or hearing disorders
If you or a family member is facing any of the following disabilities, or a number of others, you could be qualified to receive benefits. You could also be able to receive benefits if you are caring for a family member with a disability, which keeps you from being able to work, or if your deceased spouse was eligible for the benefits. Eligibility varies with circumstance.
Most Common Disability Injuries in New Jersey
The New Jersey Department of Labor and Workforce Development states that an adult is considered disabled if they are medically determined to have a physical or mental impairment. Common injuries include:
Congenital Disorders that Affect Multiple Body Systems
Neurological Disorders
Mental Disorders
Musculoskeletal Disorders
Special Senses and Speech
Respiratory Disorders
Cardiovascular System
Digestive System
Genitourinary Disorders
Hematological Disorders
Skin Disorders
Endocrine Disorders
Cancer (Malignant Neoplastic Diseases)
Immune System Disorders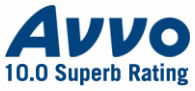 Contact a New Jersey Social Security Disability Lawyer
If you believe you, or a loved one, could qualify for Social Security Disability benefits or were unfairly denied the rights to benefits, it is important you contact a New Jersey attorney. At the Todd J. Leonard Law Firm, we understand how hard it is to support yourself when you are already facing the challenges that come with a disability. Our attorneys are dedicated to getting you the assistance you need, so you can get your life and happiness back. Contact our office today at to discuss the details of your case.