Over 30 years of experience. Over $100 million recovered for clients.
New Jersey Mass Tort Litigation Lawyers
NEW JERSEY MASS TORT: TABLE OF CONTENTS
What Is Mass Tort Litigation?
When a group of individuals are injured by a single person or company entity, the resulting suit is considered a "mass tort." A mass tort often targets a group of defendants, especially in cases involving large companies or corporations. These companies are usually responsible for creating harm on such massive a scale that many individuals may individually seek damages for their injuries.
At the Todd J. Leonard Law Firm, we provide counsel and guidance for clients seeking to hold negligent parties responsible for the damage they may have caused. If you have been hurt by a product or pharmaceutical, the New Jersey mass tort litigation lawyers of the Todd J. Leonard Law Firm may be able to help you.
Types of Mass Tort Claims
Mass tort cases often encompass multiple practice areas within personal injury law, which makes them all the more complex. Due to the fact that mass torts affect a large number of people, the types of claims that can be filed are limited.
Common mass tort cases include the following:
Other toxic chemical exposure injuries
Medical device defects
Dangerous consumer product defects
You will need a legal professional on your side who understands how to handle such a complex claim and who can act as your advocate during this complex legal process. Our New Jersey mass tort litigation attorneys have the experience, commitment, and compassion required to produce a successful mass tort case result.
Going through the mass tort claims process can be challenging, but our lawyers are prepared to help you every step of the way. Generally, a mass tort lawsuit will play out as follows:
Filing the Claim: First, a claim must be brought before a court to see if it is truly deserving of a mass tort action.

Determining Validity: If the court determines it is truly a mass tort action, they will quickly assign it to a judge.

Opening the Claim to the Public: At this point, they will typically make a public announcement regarding the mass tort action, so anyone else who may have been injured by the same entity can join in the lawsuit.
Unlike a class action, each individual who is filing suit against the company responsible for their injuries will have a claim resulting from distinct damages. A mass tort is used to compile each claim's evidence against the negligent party. This means each plaintiff will receive their own separate trial.
Securing compensation from large corporations or manufacturers can be challenging, especially if your claim is filed by itself. With mass torts, essentially all of the main preparation and investigation can be carried over from one client to another, cutting down on case time and providing more efficient results.
Common Mass Tort Injuries
According to New Jersey Revised Statutes Section 59:2-2, a public entity can be held responsible for an injury by an act or omission by a public employee. Common injuries include:
Lacerations
TBI and Head Trauma
Serious Back Injuries
Neck Injuries
Spine Injuries
Knee or Ankle Sprains
Respiratory Injuries
Broken Bones/Fractures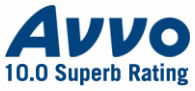 Contact a New Jersey Mass Tort Litigation Lawyer
Attorney Todd Leonard is a Certified Civil Trial Attorney, a prestigious achievement held by less than 2% of attorneys in the state. In addition, he has been included in the list of New Jersey's Super Lawyers® and named to the "Top 100 Trial Lawyers" in 2013, 2014, and 2015. He has obtained millions of dollars in compensation for clients, earning him a spot in the Multi-Million Dollar Advocates Forum®. Let our team assist with your mass tort claim and utilize over 30 years of experience to get you the compensation you truly deserve. Call the New Jersey mass tort litigation lawyers of the Todd J. Leonard Law Firm at (973) 920-7900 today for a free consultation.
Work With a Certified Civil Trial Lawyer
Our lead New Jersey mass tort litigation attorney, Todd Leonard, has been assisting personal injury clients with product liability claims for over 30 years. As a Certified Civil Trial Attorney, he has received a number of awards and accolades for his work. At the Todd J. Leonard Law Firm, our New Jersey defective products lawyers have obtained millions of dollars in compensation for injury victims and recently achieved a settlement of over 20 million dollars in one case.