Start Your Free Case Evaluation
Have you been seriously injured or lost a loved one in a New Jersey fatal accident? Now is the time to take action and retain the legal counsel that you deserve! The State of New Jersey has a short statute of limitations on bringing a lawsuit against the responsible parties, so it is important that you contact the Todd J. Leonard Law Firm immediately.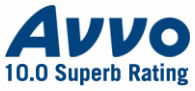 I saw how my dad changed people's lives
When I saw firsthand how the work my father did made people's lives better, I knew the law was for me. He taught me to work hard, never stop, and always be there for clients and the community.