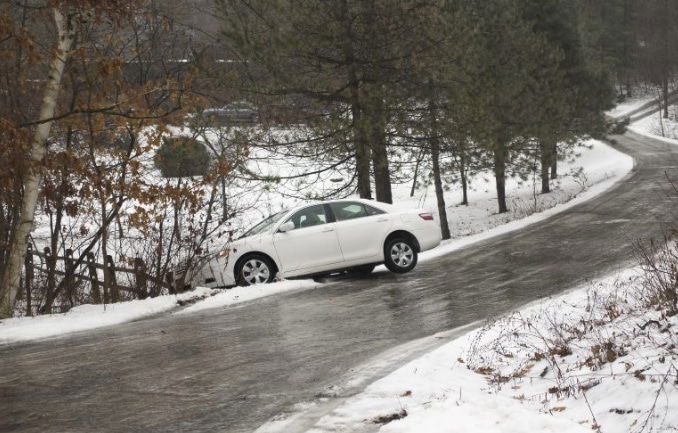 Safe Driving Tips During Winter in New Jersey
New Jersey winters bring snow, sleet and freezing rain to our roadways, which can make commuting to work, picking the kids up from school, or simply going shopping a treacherous trip. Another hazardous road condition drivers should pay particular attention to, involves "black ice." This occurs in very cold temperatures, whereby the ice freezes, transparently, and often hidden from view by motorists and pedestrians that drive and walk across it. Black ice is the cause of many accidents due to its extreme slipperiness. It is vitally important to be extra cautious when driving after a sudden drop in temperatures, especially if you see shiny or wet surfaces during these very cold temperatures.
Other Winter Driving Tips
Properly maintain your vehicle, especially in the wintertime.
Make sure your tires have enough tread to properly grip the road, and are properly inflated.
Check your battery to make sure it is properly charged.
Top off all fluids, including windshield wiper fluid.
Keep an emergency road kit in your trunk (jumper cables, flashlight/extra batteries, flares and/or reflectors, first aid kit, blanket, shovel, bag of sand, and a toolkit).
Clear snow and ice from your vehicle before driving – it's the law! In 2009, a law was enacted that New Jersey motorists must remove snow/ice from their vehicle's hood, roof, trunk and windshields before driving. Failure to do so can cause accidents and serious injuries to both yourself and others should ice or snow become dislodged from your truck or car. Motorists who fail to comply face significant fines.
When driving in wintery conditions, with periods of snow, sleet or freezing rain, be prepared for slippery roads and limited visibility. Always use caution, making sure you give yourself plenty of distance between your vehicle and the other vehicles around you. Expect travel difficulties and delays, giving yourself extra time to reach your destination.
Car accidents during wintertime can cause serious injuries or result in fatalities. If you or a loved one have suffered an injury, it is vitally important to seek immediate medical assistance. Depending on the circumstances of the accident, you may be able to hold another party responsible.
Contact Our Team of Experienced New Jersey Car Accident Injury Lawyers
Our experienced New Jersey Car Accident Attorneys can offer the advice you can trust and need during this uncertain and difficult time. New Jersey has a two-year statute of limitations time limit, whereby a person can bring an injury lawsuit, and if your claim is against a governmental entity, you must place them on notice within (90) days of your intention to bring a claim, so it is important to contact us now.
The Todd J. Leonard Law Firm has four convenient locations, including in Morris County, New Jersey –Denville (our main office), and Morristown, as well as offices in Newark and Woodbridge. Contact us today at (973) 920-7900 so you can get the justice you deserve!