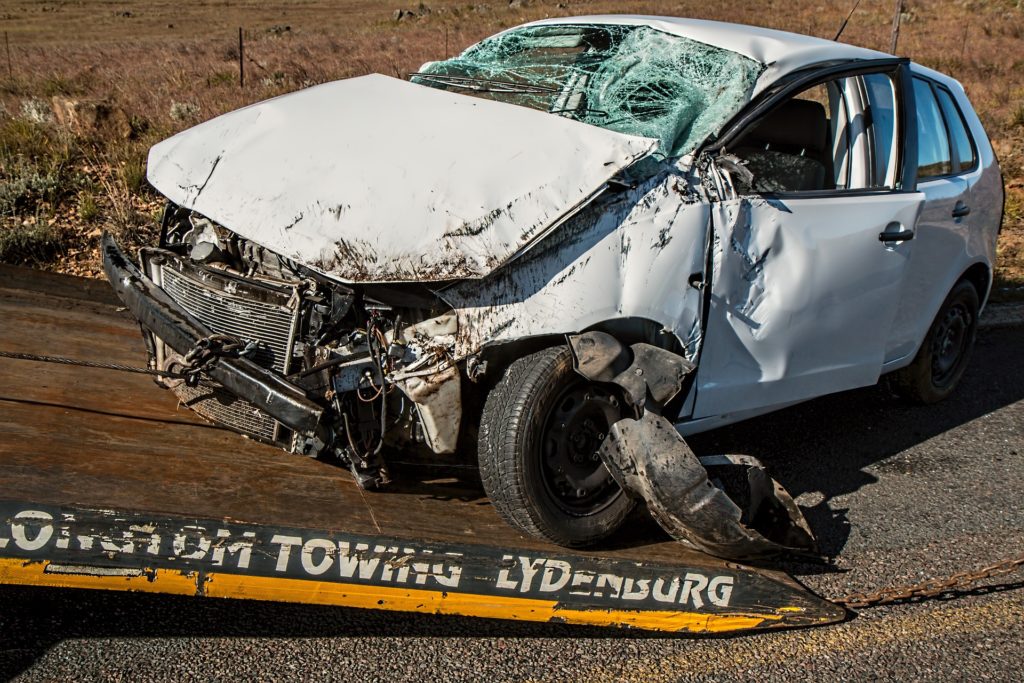 Understanding the Different Types of Car Accidents
Many different types of car accidents can occur on New Jersey's congested roads and busy highways. While some incidents may result in minor injuries with little damage, serious crashes can lead to serious and devastating injuries and significant losses.
A wide variety of factors play a role in each car accident, such as the number of vehicles involved, the location, weather conditions, the driver's behavior preceding the crash and the force of impact. Whether a drunk driver is involved, or speeding is to blame, examining the circumstances surrounding a car accident is crucial.
If you or a loved one gets seriously injured in a car accident, you may decide to file a claim for compensation. It is important to understand what type of crash occurred to determine who can be held legally responsible for your medical bills, property damage and other accident-related losses. Different laws and regulations can apply, depending on the vehicles involved and the drivers' actions. Below, we look at some of the common types of car accidents that happen in New Jersey.
Single vehicle accidents
Many car accidents involve just one vehicle. Single vehicle accidents can result in physical injuries, as well as property damage. Here are some possible causes of single-vehicle accidents:
• Collisions with fixed objects such as trees, street signs, fire hydrants, walls and telephone or utility poles;
• Road conditions like potholes or debris;
• Crashes that involve pedestrians, bicyclists or animals.
While single-vehicle accidents may seem simple on the surface, they can involve complex liability issues, especially if a pedestrian or bicyclist is involved. Sometimes a third party, like a local government agency, may be at fault if a car accident occurs due to defective or dangerous roadways.
Multiple vehicle accidents
Matters of liability can become even more complicated when two or more vehicles are involved in a crash. Multiple vehicle accidents can result in significant injuries of varying kinds and degrees of severity. For instance, whiplash is common in rear-end collisions, while T-bone crashes can result in broken bones.
Multiple vehicle accidents are also sometimes known as chain-reaction collisions when at least three vehicles are involved. The consequences can be devastating when they occur on a freeway where drivers are traveling at high rates of speed. In crashes that involve multiple parties, it is wise to seek legal advice before proceeding with an insurance claim or personal injury lawsuit.
Rear-end collisions: These are among the most common types of car accidents. They occur when a driver crashes into the rear of the vehicle in front of it, or the driver of the front vehicle mistakenly reverses into the car behind them.
Side-impact collisions: There are three main kinds of side-impact collisions. T-bone crashes often happen at intersections when a car fails to stop at a red light and hits the right or left side of a vehicle traveling straight. Same-direction sideswipes consist of one car making an improper turn and hitting a vehicle heading the same way, while opposite-direction sideswipes involve two approaching cars colliding when one crosses the centerline.
Head-on collisions: These car accidents occur when two vehicles approach from opposite directions and their fronts directly collide. Head-on collisions often result in serious injuries due to the force of impact.
Driver negligence
New Jersey drivers are expected to follow the rules of the road every time they get behind the wheel of a car. Dangerous driving behavior jeopardizes the safety of others. Here are some common forms it can take:
• Drunk driving: Driving under the influence of alcohol or drugs leads to thousands of accidents each year, including fatal ones.
• Drowsy driving: When drivers are fatigued, they can no longer focus on the road ahead and their surroundings.
• Distracted driving: Activities like using a cellphone, talking to passengers, eating and drinking can divert a driver's attention away from the road.
• Reckless driving: This is a form of deliberate and unsafe driving behavior such as speeding, tailgating and swerving erratically between lanes.
If you suffer injuries due to a car accident caused by a negligent or reckless driver, you may have the right to file a personal injury claim to seek compensation. When a person dies in a fatal car accident due to another driver's actions, their surviving family members can bring a wrongful death lawsuit.
Pursuing compensation for a car accident
Many factors can complicate car accidents. There may be multiple parties involved, it may be a hit-and-run crash, or the driver who caused the collision was either uninsured (UM) or underinsured (UIM). No matter the type of car accident, you should immediately seek medical attention if you sustained serious injuries. While you recover from your injuries, it is important to know your rights and hold those accountable for all of your claims. In New Jersey, you are entitled to file a personal injury lawsuit against the at-fault party who caused your accident.
A car accident victim might be entitled to compensation for their injuries if another party was at fault for the crash. A skilled New Jersey car accident lawyer can help you determine who was responsible for your collision and whether you have grounds to take legal action. You may be able to claim medical costs, lost wages, pain and suffering, emotional distress, and other losses.
Contact an experienced New Jersey car accident attorney
The personal injury attorneys at Todd J. Leonard Law Firm are dedicated to fighting for maximum compensation for our clients in all types of New Jersey car accidents, rideshare accidents, including Lyft accidents and Uber accidents, truck accidents, motorcycle accidents, and pedestrian accidents. We understand the physical challenges and emotional devastation that arise in the aftermath of a crash.
Our law firm has more than 30 years of experience getting successful outcomes for our clients in a wide range of car accident cases. Whether you suffered a fender bender or a catastrophic crash, we are available to answer all your questions and help you understand your legal rights.
Call us at (973) 920-7900 to request a free consultation. Our offices have convenient locations in Denville and Morristown.