Over 30 years of experience. Over $100 million recovered for clients.
New Jersey Drunk Driving Accidents Attorney
Drunk driving is sadly a very common occurrence in the United States. When people carelessly get behind the wheel of a vehicle after drinking, the results can be incredibly serious and damaging. These accidents can have devastating effects, including broken bones, contusions, spinal cord injuries, traumatic brain injuries, and lacerations. What's more, drunk driving incidents account for about one fatality every hour in the US.
If you have been involved in a drunk driving accident, you may be eligible for compensation. The lawyers at the Todd J. Leonard Law Firm have years of experience fighting for victims of drunk driving accidents and can help guide you through the process of dealing with this difficult situation.
Accidents in general can be very stressful, but when they involve a drunk driver, the legal matters become even more complicated. Luckily, you do not need to take on the legal process alone. The Todd J. Leonard Law Firm has professional lawyers who will protect your legal rights while you focus on recovery.
What to Do If You Have Been Involved in a Drunk Driving Accident
Car accidents can leave you shocked and scared. If you are involved in an accident, the most important thing to do is try to remain as calm as possible. While staying composed may be difficult, it is essential and can help you remember important details later on. Here are a few key steps to adhere to following an accident with a drunk driver:
Call the police as soon as you can
Take pictures of the damage, license plates, street signs, etc.
Seek medical care whether or not you think you are injured
Find an experienced personal injury lawyer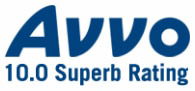 Contact a New Jersey Car Personal Injury Attorney
Drunk drivers are careless, reckless, and need to be held accountable for their actions. If you or someone you love has been hurt in an accident involving a drunk driver, it is in your best interest to contact a personal injury lawyer right away. Here at the Todd J. Leonard Law Firm, we are prepared to fight for criminal punishment of the drunk driver, as well as get you and your family the compensation you deserve.
Certified Trial Lawyer Recognized by Peers and Industry Groups
New Jersey's Super Lawyers® magazine recognized attorney Todd Leonard for his ability to successfully serve drunk driving accident victims, and he is ready to do the same for you. Contact our Denville offices today at (973) 920-7900 to speak with an experienced lawyer who can help you get back on your feet.