Over 30 years of experience. Over $100 million recovered for clients.
New Jersey Drunk Driving Accident Attorneys
Drunk driving is sadly a very common occurrence in the United States. When people carelessly get behind the wheel of a vehicle after drinking, the results can be incredibly serious and damaging. These accidents can have devastating effects, including broken bones, contusions, spinal cord injuries, traumatic brain injuries, and lacerations. What's more, drunk driving incidents account for about one fatality every hour in the US.
If you have been involved in a drunk driving accident, you may be eligible for compensation. The lawyers at the Todd J. Leonard Law Firm have years of experience fighting for victims of drunk driving accidents and can help guide you through the process of dealing with this difficult situation.
Accidents in general can be very stressful, but when they involve a drunk driver, the legal matters become even more complicated. Luckily, you do not need to take on the legal process alone. The Todd J. Leonard Law Firm has professional lawyers who will protect your legal rights while you focus on recovery.
What to Do If You Have Been Involved in a Drunk Driving Accident
Car accidents can leave you shocked and scared. If you are involved in an accident, the most important thing to do is try to remain as calm as possible. While staying composed may be difficult, it is essential and can help you remember important details later on. Here are a few key steps to adhere to following an accident with a drunk driver:
Call the police as soon as you can
Take pictures of the damage, license plates, street signs, etc.
Seek medical care whether or not you think you are injured
Find an experienced personal injury lawyer
The Todd J. Leonard Law Firm fully supports Mothers Against Drunk Driving (MADD)
The Todd J. Leonard Law Firm fully supports Mothers Against Drunk Driving (MADD), and their push to pass the HALT Act (Honoring Abbas Family Legacy to Terminate Drunk Driving), House bill (HR 2138), and the RIDE Act (Reduce Impaired Driving for Everyone) in the Senate (H. R. 888). The purpose of these bills is to make it mandatory for all new cars to install drunk driving prevention technology – known commonly as an Ignition Interlock Device. It works by requiring a driver to blow into a mouthpiece to test their Breath Alcohol Concentration (BrAC) before they can start the vehicle – if they are over the level allowed, it prevents the engine from starting. In New Jersey, under a new law effective Dec. 1, 2019, ignition interlock devices will have to be installed in all vehicles belonging to NJ motorists convicted of DWI, even on their first offense. The devices act like a breathalyzer test, and won't let a car start if the would-be driver's blood-alcohol level is above .05% (which is below the legal limit of .08)
-----
Selected excerpts of testimony of Rana Abbas Taylor, Survivor/Advocate, Mothers Against Drunk Driving Before the U.S. Senate Committee - April 27, 2021
-----
Every day, 28 people die in drunk driving crashes in the United States – that's one person every 52 minutes. In 2019, 10,142 people were killed in alcohol-related crashes on our nation's roads. And approximately three hundred thousand more were seriously injured. MADD has worked tirelessly since 1980 to prevent drunk driving crashes.
Technology enhancements can and must play a major role in reducing deaths and injuries on our roads. MADD is here to say that life-saving drunk driving prevention technology must be a standard feature on all new vehicles. Drunk driving accounts for nearly one-third of all highway traffic deaths.
Driving Performance Monitoring Technologies
This type of technology is already available on cars. For example, all new cars include an Advanced Driver Assistance Systems (ADAS). This is a series of sensors that look at the world on the outside of the car. Usually, it is used for Lane Assist, emergency braking, blind spot warning, etc. But it can be, and has been by some auto makers, programmed to detect erratic/reckless driving. Most drunk drivers, including the one who killed my family, exhibit reckless driving prior to a collision. Because the hardware is already on all new cars, enabling this existing tech is a one-time software change, the incremental cost to enable ADAS Systems to prevent drunk and impaired driving is $0.
Driver Monitoring Technologies
The second category is driver monitoring technologies. Many new cars - Volvo, Jaguar Land Rover, Subaru, Lexus (in certain places around the world), Mercedes, BMW, Cadillac, etc., are already equipped with driver monitoring technologies. These technologies are based on cameras that focus on the condition of the driver. Usually these systems are programmed just to detect drowsy or distracted driving. But these technologies also have the capability to accurately detect the dilation of eyes, and the distracted perspectives of drunk and impaired drivers. Currently, this adds about $200 per car. If mandated on all cars, industry sources say the cost will drop to about $100 per vehicle. Once again, if already installed on cars, this is just a one-time software change so the incremental cost would be $0.
Passive Alcohol-Detection Technologies
The third category is passive alcohol-detection technologies. I'd like to make a clear distinction between "active" alcohol-detection technology and "passive" alcohol-detection technology. Active technology means the driver must actively breathe into a tube in order for the device to register BAC. This is the how ignition interlock technology works. In this way, it is considered an "active" tech because it requires an action. The industry has perfected "passive" technology that has the same capabilities as interlock technology but doesn't require an action on the part of the driver. Therefore it is "passive." This technology consists of tubes installed in the steering wheel which sucks in the breath of the driver and analyzes it for alcohol content. This tech is not currently installed on any vehicles, but we have been told it is production-ready. If mandated on all cars, industry sources say that it will cost about $100/vehicle.
We have the tools and technology to change the world, and we also have public support. It's time to ACT. Americans support Congressional action to require drunk driving prevention technology as standard equipment in all new vehicles, The survey found that 9 of 10 Americans support technology that is integrated into a car's electronics to prevent drunk driving, back Congressional action to require this technology in all new vehicles.
Todd J. Leonard Law Firm
Our law firm thinks its vitally important to keep all motorists safe and this will go a long way in reducing fatal and life-altering drunk driving accidents. We also feel strongly that this technology should not be solely for new vehicles but for all vehicles no matter the make or model. We urge all citizens throughout New Jersey and the country to contact their congressional representatives and urge them to vote YES!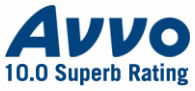 Contact a New Jersey Car Personal Injury Attorney
Drunk drivers are careless, reckless, and need to be held accountable for their actions. If you or someone you love has been hurt in an accident involving a drunk driver, it is in your best interest to contact a personal injury lawyer right away. Here at the Todd J. Leonard Law Firm, we are prepared to fight for criminal punishment of the drunk driver, as well as get you and your family the compensation you deserve.
Certified Trial Lawyer Recognized by Peers and Industry Groups