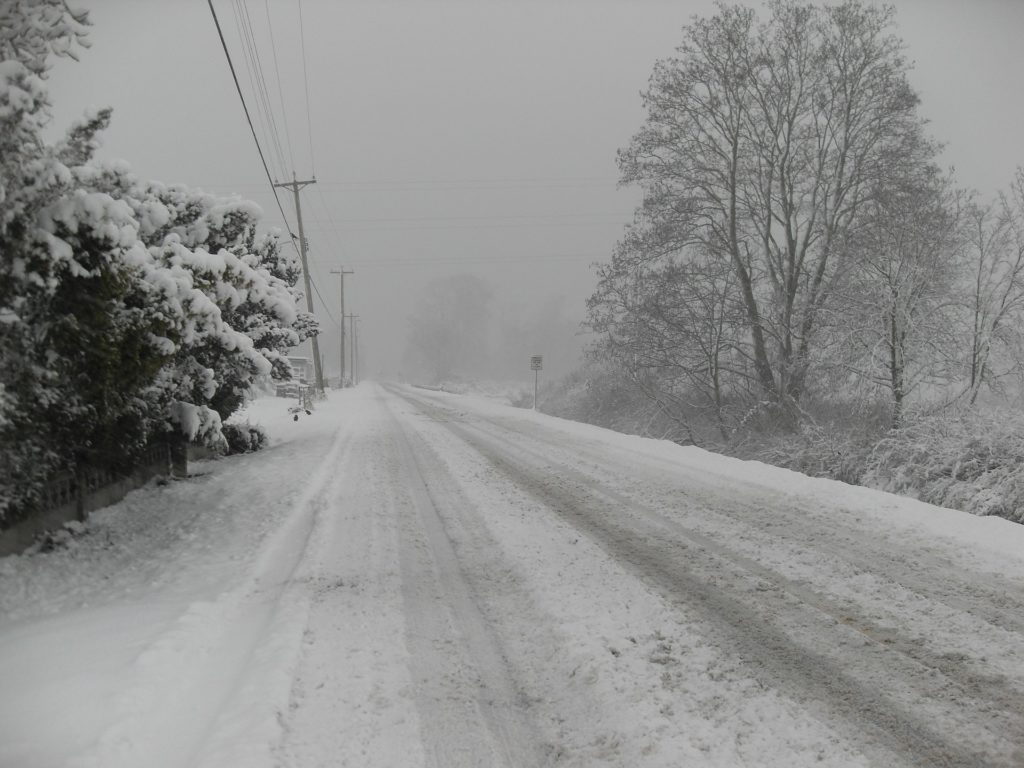 How To Avoid Winter Car Accidents At Work In New Jersey
The winter months bring snowfall, rain and soaring winds to New Jersey as temperatures plummet to below freezing. Not only do the harsh weather conditions make getting around more difficult, but they also increase the risk of car accidents that can lead to serious or even sadly fatal injuries.
 
Driving in the winter can be challenging and dangerous, even for experienced drivers. If your work involves driving, it is important to take necessary precautions to avoid winter car accidents on New Jersey roads. Delivery drivers, truck drivers and other workers can take extra steps to remain safe on the road.
 
Employers are typically responsible for providing employees with adequate safety gear and ensuring working conditions are safe, such as by preparing vehicles for icy roads. They have a legal duty to minimize the risk of work-related accidents during the winter months.
 
Some jobs, however, require you to use your own vehicle. For example, if you are a food delivery driver working for an app like DoorDash or Grubhub, you are responsible for your own car's upkeep. While it is impossible to prevent all winter car accidents, New Jersey drivers can follow safe driving tips to minimize the risk of a collision during poor weather conditions.
 
Perform vehicle maintenance
 
A crucial way to stay safe on the roads this winter is to ensure your vehicle is in peak condition and ready to handle adverse weather conditions. Taking the time to check that everything is in proper working order will help prevent breakdowns, stalls and other issues. The Occupational Safety and Health Administration has some handy tips for where to start.
 
• Tire tread: Make sure all tires are properly inflated and have good tread. Tires are a key safety feature as they provide traction on wet, icy or snowy roads.
• Windshield: Keep your vehicle's windshield clear. Replace any damaged or worn wiper blades.
• Battery: Ensure the battery is charged so that it does not cause problems later on.
• Fluids: Check to see that the windshield wiper fluid and other reservoirs are topped off.
• Fuel: The fuel tank should be at least half-full at all times to avoid the risk of freezing.
 
Prepare an emergency kit
 
When driving during the winter, it is a good idea to keep an emergency kit in your vehicle if you become stranded during a blizzard or snowstorm. The kit should have necessities like jumper cables, flares, blankets, a flashlight, extra batteries, a shovel and a first aid kit.
 
Clear off snow
 
Under New Jersey law, drivers must clear off all snow and ice from their vehicles to prevent car accidents. This includes the roof, hood, trunk, windshield and windows.
 
When you are in a rush to make a delivery to a customer or get to your destination, you may try to save time by removing only some of the snow before driving. However, not fully clearing it off your entire vehicle could result in a winter crash that causes serious injuries. You may also face a significant fine for violating the law.
 
Practice safe driving behavior
 
When roads become slick and slippery, drivers tend to have less control over their vehicles. Be extra cautious and vigilant when traveling in hazardous weather conditions with limited visibility. Here are some safety tips to keep in mind:
 
• Avoid speeding. Drive slowly on snowy, icy or wet roads. Allow extra time to reach your destination.
• Make sure your headlights are on when driving.
• Increase the distance between your vehicle and those traveling in front of you. Make sure there is plenty of space if the car in front of you brakes suddenly or skids.
• Apply brakes gently. Slamming on the brakes can cause you to lose control of the vehicle.
• Avoid distractions, and make sure your full attention is on the road ahead. Distracted driving is always dangerous, even more so during the winter.
 
Contact an experienced New Jersey car accident lawyer
 
There are many things you can do to avoid winter car accidents. However, the reality is that crashes can still occur no matter how many precautions you take or how safely you drive. After all, you have no control over the actions of other drivers. Depending on the circumstances of the collision, you may be able to hold another party liable for your injuries through a personal injury claim. Our workers' compensation attorneys will also ensure your rights are protected if you were injured on the job and ensure you obtain the workers' compensation benefits you are entitled to.
 
If you have been injured in a work-related winter car accident, speak to a knowledgeable New Jersey car accident attorney right away. The Todd J. Leonard Law Firm is dedicated to helping car accident victims recover compensation for medical bills, property damage and other crash-related costs. Our car accident lawyers have more than 30 years of experience protecting clients' rights so that they can move forward with their lives after a traumatic collision.
 
Contact us today at (973) 920-7900 for a free, confidential consultation. We are available to answer all your questions and explain your legal options. Our offices are conveniently located in Denville and Morristown.