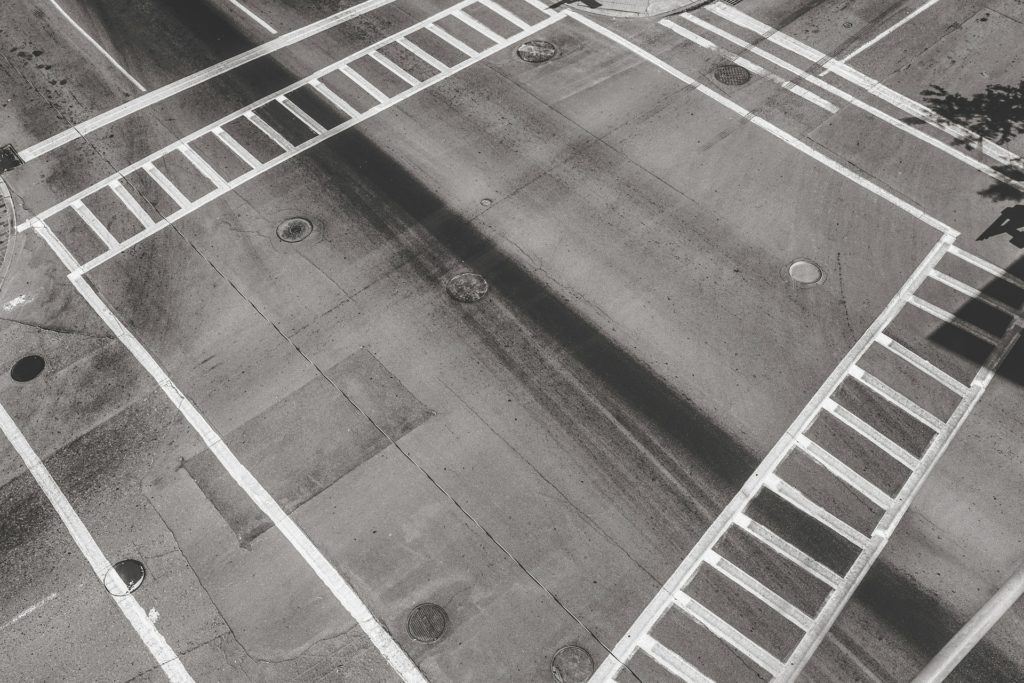 The Most Dangerous Intersections and Roads Across New Jersey
New Jersey has many dangerous roads and intersections. Bustling traffic, pedestrians and bicyclists mixed with distracted driving, reckless driving and drunk driving is a recipe for accidents. In an instant, a vehicle accident can change many lives.
New Jersey has numerous dangerous intersections and highways. Some of the most dangerous intersections in New Jersey include:
East Jersey Street and Spring Street in Elizabeth. This particular intersection had the dubious distinction of being named one of the 12 deadliest in the nation.
Route 18 and Paulus Boulevard in New Brunswick. This bustling location, close to I-95 and Route 1, is the most dangerous in the city and counted as the seventh most dangerous in the county, with one accident every other week.
I-95 and Route 4 in Fort Lee are the second-worst in the nation for large truck bottlenecks. Rush hour traffic is usually traveling 27 mph. With aging infrastructure and slow-moving traffic, this area often sees accidents.
Route 31 and Main Street in the rural New Jersey town of Glen Gardner
Broad and Market Streets in Newark
Broad and Raymond Streets in Newark
Route 1 and Plainfield Ave in Edison
Route 1 and Bakers Basin in Lawrenceville
Route 18 and Tices Lane in East Brunswick
Tonnelle Avenue and Routes 1 and 9 in Jersey City
Westfield Avenue and Locust Street in Roselle Park
Black Horse Pike and Route 9 in Pleasantville
To avoid an accident in a dangerous intersection, slow down, travel at just under the speed limit, look in both directions before attempting to enter the intersection, always be alert and on the lookout for pedestrians and other traffic, and pay attention and obey traffic signals and signs.
The most dangerous roads in New Jersey
In 2018, the Department of Transportation released statistics ranking a dozen highways or Interstates with the highest number of crashes. That was followed by the ranking of routes with the highest rate of fatal crashes. The numbers serve as a cautionary tale for drivers. The following roadways are considered the most dangerous:
I-78: 2,915 crashes with 604 injuries. Most crashes happened in Union Township in Union County, with 203 collisions with 46 injuries.
Route 27: 2,939 crashes with 812 injuries. The worst section of the road is between Rahway and Linden, with 189 crashes and 54 injuries.
Route 130: 3,013 crashes and 802 injured. The highest number of accidents, 215, happened near Pennsauken. Fifty-three were injured.
Route 22: 3,277 collisions with 764 injured. The worst section is near Union Township in Union County, with 466 accidents and 95 injuries.
I-295: 3,220 automobile accidents, with 721 injuries. Most of the collisions happened between Bellmawr and Lawnside at 358, with 74 injuries.
Route 46: 3,344 wrecks with 735 injured. Most of the collisions happened in a 1.5-mile section near Little Falls by the junction of Route 3. There were 366 collisions and 45 injuries.
I-287: 3,550 crashes, with 618 injured. Most of the crashes happened between Bridgewater and Bedminster, with 320 collisions with 57 injuries.
Route 9: 4,405 collisions with 1,165 injured. The three-mile section in Old Bridge and the junction of Route 18 had 337 wrecks and 92 injured.
I-80: 4,722 collisions with 961 injured. Most of the crashes happened between Route 19 and 20 and resulted in 76 injured.
Route 1: 6,915 vehicle accidents with 1,596 injured. The two-mile section of Route 1 in West Windsor recorded the highest number of wrecks at 246, with 37 injured.
New Jersey Turnpike: 7,777 collisions
Garden State Parkway: 10,363 crashes
Many New Jersey motor vehicle accidents occur on one of the major highways that lead throughout the state, including:
Interstate 76
Interstate 78
Interstate 80
Interstate 95
Interstate 195
Interstate 278
Interstate 280
Interstate 287
Interstate 295
Interstate 495
Interstate 676
Interstate 695
Interstate 895
Rt. 17
Rt. 4
Rt. 10
Rt. 206
Rt. 202
Rt. 24
Rt. 15
Rt. 23
The Garden State Parkway
The Atlantic City Expressway
The Palisades Interstate Parkway
The Pearl Harbor Memorial Turnpike Extension
If you can choose the route, you are taking to work or for other excursions, try to keep in mind which intersections and stretches of highway are problematic. If you are unable to avoid using them, take extra caution and be alert at all times to other vehicles around you.
Contact an experienced New Jersey Car Accident Lawyer
If you or a loved one have been injured in a car accident, speak to a knowledgeable New Jersey car accident attorney right away. The Todd J. Leonard Law Firm is dedicated to helping car accident victims recover compensation for medical bills, damages, wage loss, pain and suffering, property damage and other crash-related costs. Our car accident lawyers have more than 30 years of experience protecting the rights of clients.
Contact us today at (973) 920-7900 for a free, confidential consultation. We are available to answer all your questions and explain your legal options. There is no risk in calling because we never charge a fee unless we can help you recover compensation for your injuries. Our offices are conveniently located in Denville and Morristown.