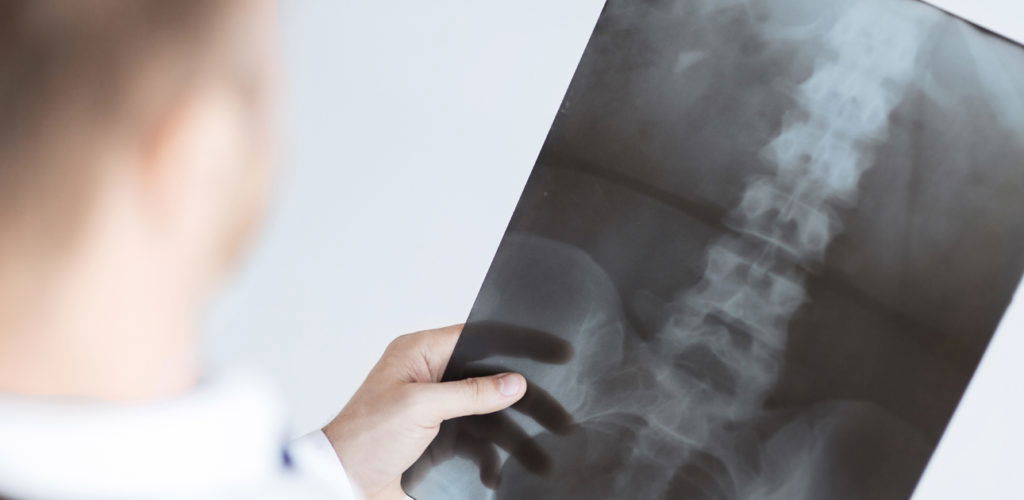 What Types of Spinal Cord Injuries Can You Sustain in a Motorcycle Accident in New Jersey?
Any injuries sustained in a motorcycle accident to the spine or the neck can result in crippling injuries. Seek immediate medical attention and reach out to an experienced New Jersey spinal cord injury motorcycle accident attorney. 
According to the National Spinal Cord Injury Statistical Center (NSCISC), the most recent estimate of spinal cord injuries (SCI) in the United States is about 17,900 cases each year. Approximately 288,000 persons Americans are living with SCI.
An SCI can result in enormous lifetime costs for survivors and significant disability. A common serious injury after a motorcycle accident is incomplete tetraplegia. Tetraplegia, or quadriplegia, is the inability to move the upper and lower parts of the body. This may include the head, neck and shoulders.
Depending on the spinal cord injury after a motorcycle accident, a motorcyclist may experience the following:
Migraines
Vocal cord paralysis
Headaches
A burning sensation in the back of the neck
Inflamed joints
Shoulder, neck and/or back pain
Severe leg and/or arm pain
Numb and/or tingling of feet, arms, legs and hands
The beginnings of degenerative spinal disorders
Facet joint fracture in the spine
Vertigo
Muscle weakness
Temporary immobility
Permanent paralysis
Partial paralysis
Herniated discs
Lumbar sprains
Spinal stenosis
Dislocated facet joints
Swelling, redness, bruising or inflamed back or neck
Unable to lift lightweight objects
Torn cartilage between joints
The higher up the spinal column an injury is sustained, the greater the damage. An injury is either complete or incomplete based depending on motion and feeling below the injury. 
Incomplete injuries indicate some nerve communication in the spine. A complete injury often means no feeling below the injury site. Surgery may help but may not be an option depending on the circumstances of the case. Each case, and the injuries involved, are different.
The treatment for spinal injuries varies depending on the location of the injury. The higher the injury, the worse the outcome. Cervical1-C4 vertebrae are the most severe, and the survivor needs around-the-clock care. They may be completely paralyzed.
A C5-C8 vertebrae injury may affect the nervous system that controls arms and hands. There may be complete or partial paralysis in the hands, torso, or limbs.
Thoracic T1-T5 injuries affect muscles in the middle of the back, the abdominal area and the upper neck. The arms and hands may remain normal, meaning paraplegia.
T6-T12 injuries often result in paraplegia of the lower body.
Injuries in the Lumbar 1-L5 area affect the lower limbs. 
Injuries in the Sacral 1-S5 area may affect the lower limbs. 
Surviving a spinal cord injury after a motorcycle accident takes a team of people. At the Todd J. Leonard Law Firm, your attorney may hire life care planners to map out what the future may look like and predict ongoing medical needs.
Life planners and your Todd J. Leonard Law Firm spinal cord injury attorney factor in the possible costs of various medical devices, revamping your home's interior, figuring out what type of transportation is needed, and whether care in an institution may be needed if care at home is not possible. Financial planners calculate lost income by determining lost wages and lost fringe benefits. The overall picture of how a spinal cord injury survivor manages their new life after a devastating injury begins to emerge.
When experts calculate what physical, emotional, and financial hurdles a client may face, this helps your Todd J. Leonard spinal cord injury attorney seek compensation for the survivor to cope with their new physical reality.
Contact an Experienced Motorcycle Accident Lawyer Today!
 
If you or a loved one were involved in a motorcycle accident, and were diagnosed with spinal cord injuries, call the Todd J. Leonard Law Firm immediately. Our dedicated motorcycle accident lawyers are here to help you recover from your accident. We make sure you are informed so you can make the best decision for yourself and your family. Also, if you lost a loved one in a motorcycle accident and want to file a wrongful death claim, contact one of our dedicated New Jersey personal injury attorneys to discuss your rights. Our attorneys provide compassionate, zealous advocacy on behalf of aggrieved families across New Jersey, and will hold all of the responsible parties fully accountable. 
 
Our Motorcycle Accident Attorneys have counseled and represented motorcycle accident clients for more than 30 years and have significant experience obtaining maximum financial compensation. Our firm can help you recover the damages you need to get your life back on track after suffering a serious motorcycle accident injury.
 
Contact us for a free, confidential consultation today at (973) 920-7900. You can also connect with us through our online form. There is no risk in calling because we never charge a fee unless we can help you recover compensation for your injuries. We have two conveniently located offices in Denville and Morristown, New Jersey.