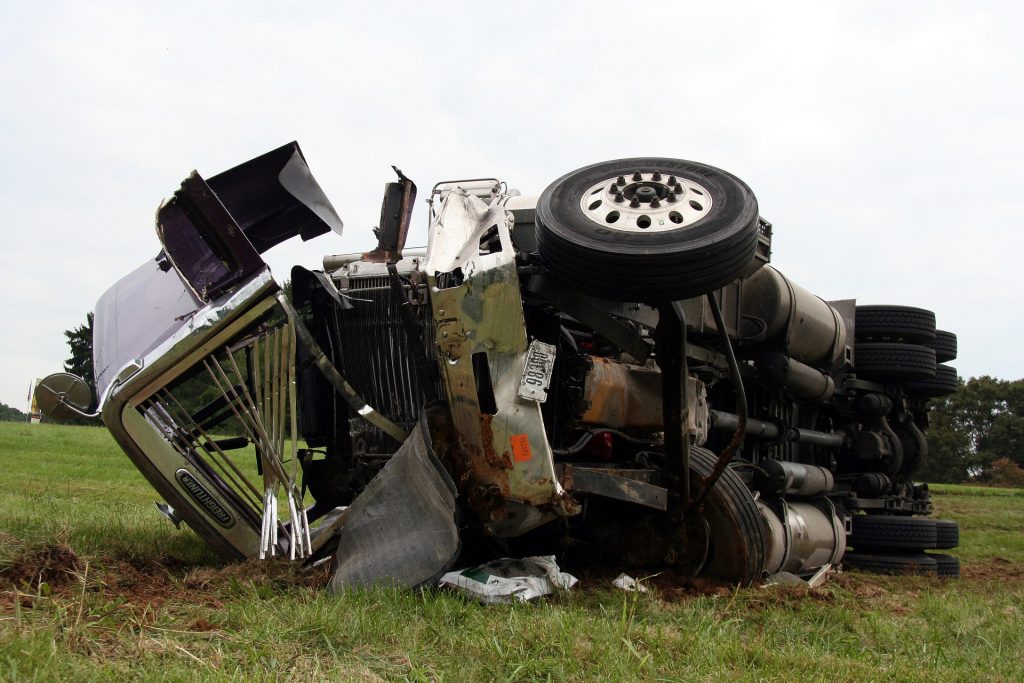 How Many Truck Accidents Are in New Jersey Each Year?
According to the most recent data from the National Highway Traffic Safety Administration (NHTSA), there were 54 fatal New Jersey truck accidents in 2018. This figure represents nearly 9 percent of the state's 624 fatal traffic accidents. There are also thousands of other truck accidents across the state resulting in serious injury that severely impacts the lives of those involved. If these figures seem surprising, consider that New Jersey sits at a critical junction along the eastern seaboard of the United States, connecting several of the nation's largest cities with important international seaports. As a result, New Jersey sees a heavy volume of 18-wheeler traffic.
Due to the nature of the trucking industry, semi-truck drivers spend the majority of their time on large interstate highways. These roads have high speed limits and, especially in the case of New Jersey, are often congested. According, to a recent Esurance study, New Jersey ranked second-to-last among states with the best overall commuting experience. In part, this is due to the lengthy average commute time, the unavailability of transportation alternatives and the fact that motorists must often share the road with large commercial vehicles.
As we have previously discussed, sharing the road with semi-trucks and 18-wheelers presents a challenge to motorists. These massive vehicles have large blind spots making it difficult for truck drivers to see motorists when changing lanes or turning. Moreover, when tractor-trailers are hauling a load, the stopping distance of the vehicle is significantly increased, requiring truck drivers to remain vigilant to avoid rear-end accidents.
While all truck drivers have a legal duty to operate their rig safely, motorists who share the road with tractor-trailers and other large automobiles should take additional precautions. Below is a list of tips to prevent truck accidents:
Avoid driving in a blind spot – Blind spots are located along the rear sides of the truck, as well as directly in front of and behind the vehicle. As a general rule, if you cannot see the trucker in the truck's side view mirror, the truck driver likely cannot see you either.
Leave plenty of room – In the event of a tire blow-out, unanticipated traffic slow-down or another event requiring the truck come to a sudden stop, motorists should give the truck ample room to come to a stop or change lanes, if necessary.
Be careful when passing – Motorists should consider signaling early when overtaking larger commercial trucks so the driver can anticipate the motorist's actions.
Pay attention – Distracted driving is among the leading causes of tractor-trailer accidents. If a truck driver is not paying attention to the road, motorists may be able to avoid what would otherwise be a likely collision by remaining alert.
These tips are provided to help motorists avoid a truck accident, but should not be read to excuse a truck driver's negligence. Of course, not all tractor-trailer accidents are preventable, as some of the most serious 18-wheeler accidents are those that catch motorists completely off-guard. For example, underride accidents occur when a smaller car gets wedged underneath the body of a larger truck due to the force of the collision. Underride accidents are most often the result of a high-speed rear-end collision and frequently cause serious injury or death to the occupants of the smaller vehicle.
While federal law mandates that large trucks have underride guards installed along the rear of the vehicle, there is currently no requirement to install guards along the front or side of the truck. However, one New York lawmaker recently re-introduced the Stop Underrides Act, which would require side and front underride guards on certain vehicles.
Contact Our Team of Experienced New Jersey Truck Accident Lawyers
If you, or someone you love, has recently been injured in a truck accident, or lost a loved one in a fatal truck accident, contact one of our dedicated New Jersey semi-truck accident attorneys for assistance. Our attorneys are well known across the state for providing compassionate yet aggressive representation to accident victims.
The New Jersey Truck Accident Injury Attorneys at the Todd J. Leonard Law Firm have over 30 years of experience effectively representing clients in all types of accident claims, and have served thousands of clients throughout New Jersey. The firm's founder, Attorney Todd Leonard, has devoted his entire 30-year legal career to helping his clients recover the compensation they deserve, and has secured numerous million-dollar awards in the process. To learn more about how we can help you pursue a claim for compensation, give us a call today at (973) 920-7900 to request a free and confidential consultation. There is never a fee unless we win. We have offices conveniently located in Denville, Morristown, Woodbridge and Newark.