New Jersey's New Law Regulating Ride-Sharing Companies – Uber & Lyft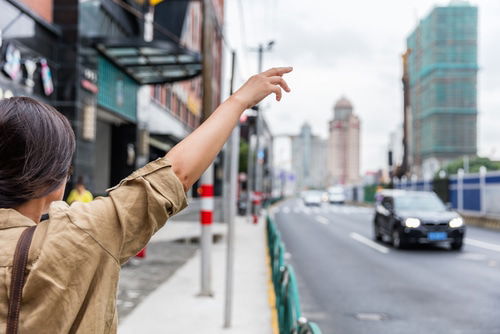 On Friday, February 10, 2017, the "Transportation Network Company Safety and Regulatory Act" was signed into law by Governor Christie. The new law imposes standards regarding driver eligibility, background checks, and insurance coverage for ride-sharing companies, such as Uber and Lyft.
The statute requires mandatory insurance coverage provided by both the driver and the ride-sharing company. Also, the new legislation requires any ride-share driver be banned from employment if they've been convicted of certain crimes; e.g., homicide, sexual assault, driving under the influence of drugs or alcohol, reckless driving, and possession or sale of a controlled dangerous substance. Unlike New York, this new law does not require the driver be fingerprinted (which is a more exact means of verification). However, we feel strongly that there should be mandatory fingerprint checks in New Jersey to add additional safety measures for passengers.
Significantly, a "limitation on lawsuit option" cannot be asserted by the ride-sharing company or its driver in any action for damages arising from a prearranged ride, or asserted against any party not receiving personal injury protection (PIP) benefits in any action for damages arising from a prearranged ride. In sum, companies such as Uber and Lyft cannot argue that passengers who are injured have a limitation lawsuit, which would have required they have a permanent injury based on objective evidence. Ride-sharing companies will now be treated similarly to a livery vehicle or trucking company in the event they are involved in an accident; i.e., "no limitation lawsuit threshold."
Lastly, ride-sharing companies will now be required to carry $1.5 million of liability coverage and $1.5 million uninsured/underinsured coverage when a passenger is in the vehicle (it was previously set at $1 million of coverage for both categories).
Contact Our Team of Experienced New Jersey Car Accident Lawyers
When you or a loved one are seriously injured in an Uber/Lyft-related accident, you should first attend to your injuries immediately by seeking medical care.
It is also important to seek guidance from our experienced New Jersey Personal Injury Attorneys, who can answer all your questions and protect your rights soon after the accident. At the Todd J. Leonard Law Firm, our New Jersey Car Accident Lawyers have extensive experience handling all types of car accident cases, including trucking accidents, livery vehicle accidents, and Uber/Lyft accidents.
The New Jersey Personal Injury Lawyers at the Todd J. Leonard Law Firm have over 25 years experience successfully handling all types of serious car accidents, and have represented thousands of clients throughout New Jersey.
We will thoroughly investigate your accident and hold all of the parties responsible, including any ride-sharing companies, such as Uber/Lyft. New Jersey has a two-year statute of limitations time limit, whereby a person can bring an injury lawsuit, so it is important to contact us now.
We have recovered millions of dollars in compensation for our clients. Please give us a call today at (973) 920-7900 to request a Free Confidential Consultation. There is never a fee unless we obtain a recovery. We have offices conveniently located in Denville, Morristown, Woodbridge, and Newark.