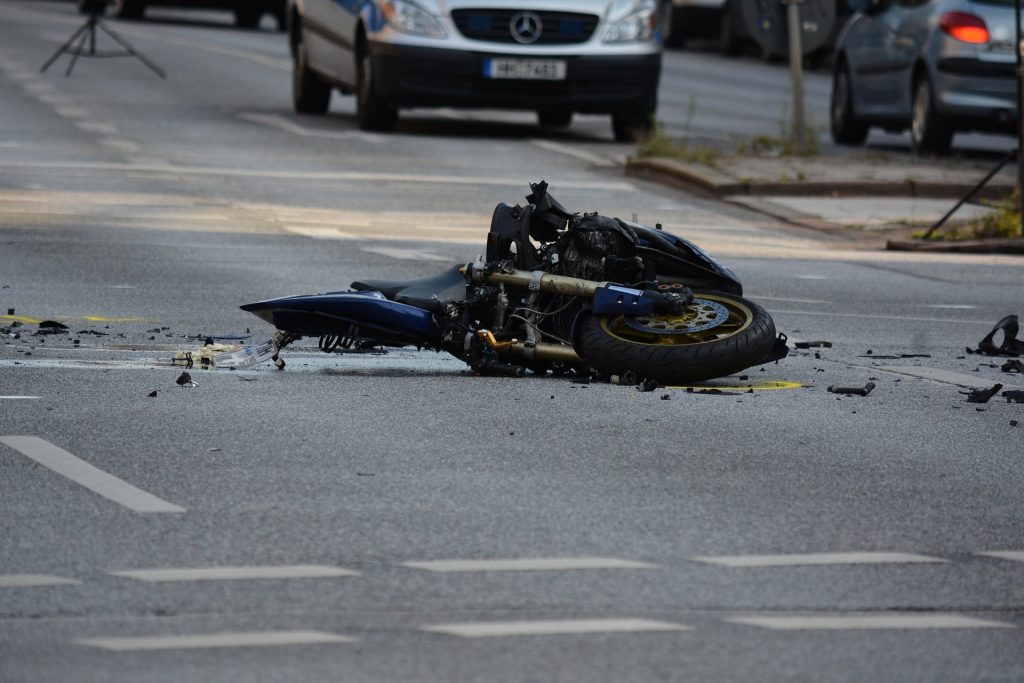 Motorcyclists Are at a Higher Risk of Serious Accidents in New Jersey
Motorcyclists are among the most vulnerable drivers on the road for a variety of reasons. One reason for this is that too many motorists are not familiar with sharing the road with motorcyclists. Compounding the dangers motorcyclists face is the fact that motorcycles offer minimal protection to riders. While the occupants of other passenger vehicles are better protected when accidents occur, motorcyclists lack such safeguards.
When compared to traffic accidents involving other types of vehicles, motorcycle accidents are more likely to result in serious injury or death. According to the National Highway Traffic Safety Administration (NHTSA), while approximately 30 percent of all car accidents result in injury to one or more people involved in the crash, over 73 percent of riders and passengers are injured after being involved in a motorcycle crash. Similarly, while just one-third of one percent of car accidents are fatal, nearly 6 percent of motorcycle collisions result in the death of the rider. A recent Governors Highway Safety Administration study found that motorcycle fatalities account for almost 12 percent of all fatal New Jersey traffic accidents (there were 5,172 motorcyclists killed in crashes in 2017 according to NHTSA data).
Those New Jersey motorcyclists who survive an accident must still deal with the serious injuries they sustained in the crash. The following is a list of common motorcycle accident injuries:
Road rash – The most frequently seen injury in motorcycle crashes, road rash is a serious skin condition that occurs when a motorcyclist's body slides across the road. Road rash must be treated quickly to avoid a potential infection.
Traumatic brain injuries (TBIs) and other head injuries – Head injuries are common regardless of helmet use, and may result in a host of long-term symptoms, including confusion, blurred vision, vomiting, poor impulse control and impaired speech.
Amputations – Amputation of a limb and lifelong disabilities can occur as a result of being seriously injured in a motorcycle accident, due to the lack of protection of the motorcyclist.
Injuries to internal organs – The sheer force of a motorcycle collision can damage internal organs and potentially compromise their ability to function, even if there appears to be no visible injury.
Fractures and broken bones – Broken bones are frequently the result of the rider being crushed by the motorcycle, slamming into the ground or colliding with a stationary object.
Given the seriousness of a rider's potential injuries following a New Jersey motorcycle collision, the cost of medical care can be substantial. While these costs vary depending on the seriousness of the crash, an NHTSA study found that a motorcycle crash survivor's hospital bills range between $10,350 and $15,528 for helmeted riders, and $18,527 and $43,214 for non-helmeted riders.
Although these figures are substantial, the true cost of a New Jersey motorcycle collision is greater than the cost of treating the accident victim's injuries. One study determined that medical expenses account for only 6 percent of the total cost of motorcycle accident injuries. Many riders who are in motorcycle accidents experience intense pain for an extended period of time, and some injuries do not ever completely heal. Thus, motorcycle crash survivors may not only miss work while they are recovering from their injuries, they may also be prevented from returning to work due to a permanent injury.
It is not unusual that the injuries sustained in a motorcycle accident prevent someone from performing the usual functions of the job they held before the accident. Therefore, they may be forced to take a lower paying or less rewarding position. Judges and juries can consider this decrease in potential earning capacity when calculating the appropriate amount of damages in a motorcycle accident lawsuit.
Contact an experienced New Jersey motorcycle accident law firm
If you or a loved one has recently been injured in a motorcycle crash, or you lost a loved one, contact one of our dedicated New Jersey motorcycle accident attorneys to discuss your options. Our attorneys provide skillful, zealous advocacy on behalf of our seriously injured accident clients across New Jersey.
The New Jersey injury attorneys at the Todd J. Leonard Law Firm have over 30 years of experience aggressively representing clients in all types of accidents in various claims. For over three decades, we have successfully represented thousands of clients throughout New Jersey. The firm's founder, attorney Todd Leonard, has devoted his entire legal career to helping his clients recover the compensation they need and deserve. To learn more about how we can help you pursue a claim, give us a call today at (973) 920-7900 to request a free and confidential consultation. There is no risk in calling, because we never charge a fee unless we win your case. We have offices conveniently located in Denville, Morristown, Woodbridge and Newark.