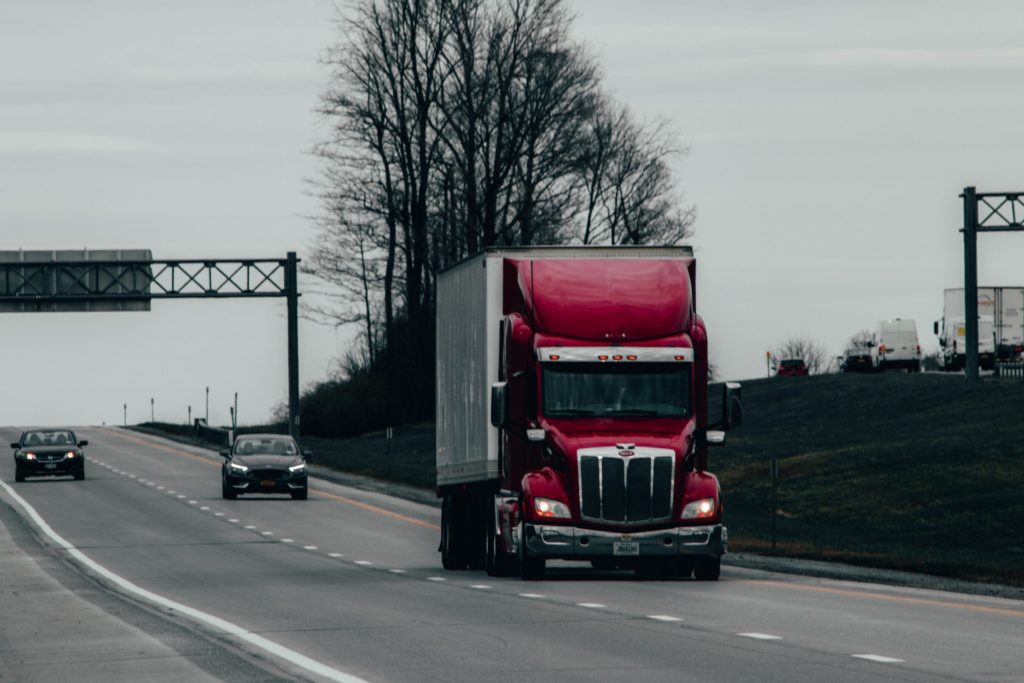 Speed Limiters on Trucks May Be Coming to New Jersey Highways Soon
Implementing speed regulators to limit a truck's speed has been a proposal that has been discussed for decades, however, no governmental mandate has ever materialized. A speed limiter, or speed governor, is a device that "limits" how fast a vehicle can travel.
This may be about to change. The Federal Motor Carrier Safety Administration (FMCSA) has signaled that it will move forward with a controversial rule to require speed limiting devices on commercial vehicles. Per a recent report from the Department of Transportation (DOT), the FMCSA has targeted June 30, 2023, to release a supplemental notice of proposed rulemaking on "Heavy Vehicle Speed Limiters." This rulemaking is not without its opposition, however, as many truckers feel their industry is already over-regulated, and say speed limiters may actually cause more accidents.
Speed limiters for large trucks has been one of the top "to-dos" on the National Transportation Safety Board's (NTSA) wishlist starting in 1995 and then worked its way to the top of their wishlist of safety improvements in 2019. The primary motivation to move this suggested trucking industry safety enhancement forward is that speeding is a compelling factor in fatal truck crashes. A speed regulator can save many lives, but regulations on how to use them and when they should be turned on are not practiced adequately. According to the NHTSA, even in 2016, speed limiters were in 77 percent of heavy trucks. Currently, most heavy trucks have them, but there are no strict enforcements on their use.
The new approach to handling truck safety was first rolled out in January 2022 when reports indicated a reduction in highway traffic due to the pandemic. Oddly, speed limiters were not implemented at that time. They were viewed as the next step in implementing the proposed plan.
In May 2022, the FMCSA issued an advance notice on speed governance. Under its initial proposal, trucks with a gross vehicle weight of 26,001 pounds or more and equipped with an electronic engine control unit capable of speed governance would be subject to the mandate.
According to federal statistics, deaths jumped 18.4 percent during the first six months of 2021 compared to 2020. This is on the heels of a 7 percent hike to 38,680 in 2020 from 36,096 in 2019. Accidents caused by speeding also rose by 17 percent.
The FMCSA indicated that they are taking action now due to the National Roadway Safety Strategy citing speeding results in fatal crashes. A speed regulator could reduce deaths and injuries if introduced into the equation. Common injuries that are often sustained from a trucking accident include traumatic brain and head injuries, neck and back injuries, soft tissue damage, broken bones, bone fractures, and bruising and contusions.
This begs the question if speed limiters were in trucks in 2016, why weren't they being used? Many in the trucking industry oppose speed limiters, and are waiting for a draft set of rules for the current limiters and future ones that will be installed. In the meantime, truck accidents remain a serious issue in New Jersey. Founding partner Todd J. Leonard, Esq. supports this measure because it, "Will help keep the motoring public safe. Trucks should all have the latest safety devices and technology installed to help avoid these tragic accidents."
According to the 2019-2020 Most Wanted List of Transportation Safety Improvements, installing forward collision avoidance systems for truck-tractors, buses, single-unit manufacturing trucks, motorcoach, and passenger vehicles is planned for development. Also, installing automatic emergency braking systems on new cars is part of these initiatives.
Although safety improvements are underway, a fatal truck accident can still occur during this change. It's best to take precautions and understand your rights as a truck driver or car driver who can get involved in a serious highway accident. If a tragic death has occurred from a trucking accident, a family member can pursue a wrongful death claim on behalf of their deceased loved one by contacting one of the Truck Accident Attorneys at the Todd J. Leonard Law Firm.
Contact the Experienced Truck Accident Lawyers at the Todd J. Leonard Law Firm Now!
If you or a loved one has suffered serious injuries, or sadly, a wrongful death, as the result of a New Jersey truck accident, reach out to the Todd J. Leonard Law Firm for immediate assistance.
Attorney Todd Leonard is a Certified Trial Lawyer with more than 30 years of experience helping accident victims recover the compensation they need to overcome the hurdles they face, now and in the future. The truck accident attorneys at the Todd J. Leonard Law Firm take an individualized approach to every case they handle, ensuring each client gets the attention they deserve. Over the years, the Todd J. Leonard Law Firm has recovered a total of more than $100 million on behalf of our clients. To learn more and to schedule a free consultation, give us a call today at 973-920-7900. You can also connect with us through our online form. We have two conveniently located offices in Denville and Morristown, New Jersey.