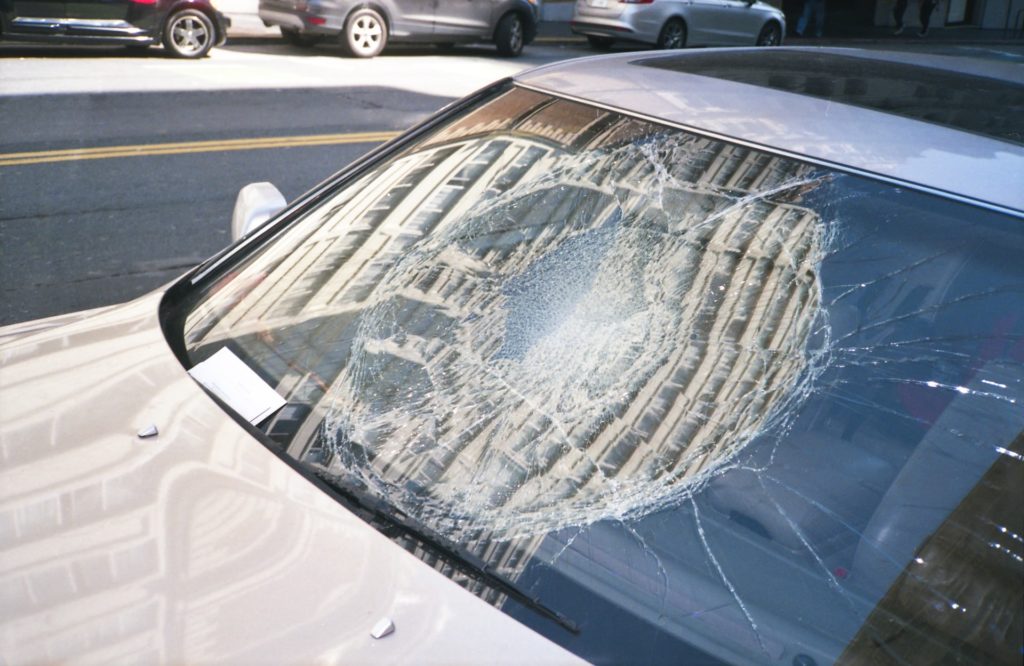 What Are the Types of Head Injuries You Can Get From a Car Accident in New Jersey?
Head and brain injuries are some of the most serious types of injuries that you can sustain in a New Jersey car accident. Depending on the extent of the damage, these injuries can leave you with extensive medical bills, unable to work, and with a lifetime of limitations. At the Todd J. Leonard Law Firm, our respected New Jersey Car Accident Lawyers have extensive experience helping accident victims recover the compensation they need and deserve after suffering life-changing injuries.
Head and Brain Injuries
Most brain injuries occurring as a result of a car accident are traumatic brain injuries or TBIs. The term TBI refers to a brain injury caused by force being applied to the brain. In the context of car accidents, TBIs frequently result from the brain coming into contact with the inside of the skull.
Traumatic brain injuries are common. According to the Centers for Disease Control, more than 1.5 million people suffer from a TBI each year, and these injuries claim more than 60,000 lives annually. While not every TBI is caused by a car accident, motor vehicle collisions are the single leading cause of TBIs, representing more than a third of all new cases.
Types and Symptoms of a Traumatic Brain Injury
Like other types of injuries, TBIs range in seriousness. Medical experts classify TBIs into one of three categories, depending on the symptoms the victim experiences:
Mild Traumatic Brain Injuries
A mild TBI is when the accident victim does not lose consciousness or loses consciousness for less than 30 minutes. These are often referred to as concussions. The symptoms of a concussion include:
• Changes to one's mood
• Blurred vision
• Confusion
• Headaches
• Loss of memory
• Ringing in the ears
While there may be few treatment options for those suffering from a mild TBI, it is still imperative to go to the doctor if you are experiencing any of these symptoms.
Moderate and Severe Traumatic Brain Injuries
A moderate TBI is characterized by a loss of consciousness of more than 30 minutes but less than 24 hours. Severe TBIs are those resulting in a loss of consciousness of more than 24 hours. The symptoms of a moderate or severe traumatic brain injury include:
• Challenges regulating one's mood
• Trouble waking up
• Nausea
• Vomiting
• Slurred speech
• Seizures
• Weakness in the extremities
• Confusion; and
• Loss of coordination
In some cases, those who experience a moderate or severe TBI will enter a coma. Frequently, the damage caused in these situations is irreversible, as the longer someone is unconscious, the greater the risk of long-term injury to the brain.
Recovering After a New Jersey Car Accident
Those who suffer a head or brain injury in a New Jersey car accident have a long road to recovery. According to a recent study, the average lifetime cost of medical treatment for someone who suffered a TBI can range from $85,000 to upwards of $3 million. On top of this, you may not be able to return to work and, even if you can, you might not be able to perform the tasks of your old job. Often, those experiencing a traumatic brain injury end up taking a lower-paying job.
By bringing a personal injury lawsuit, accident victims may recover financial compensation for the damages they suffered in the accident. While every case is different, courts will typically award economic and non-economic damages to successful plaintiffs. These may include compensation for the following:
• Caregiver costs
• Costs related to necessary modifications to your home
• Decrease in future earning capacity
• Disability
• Emotional distress
• Future medical expenses
• Loss of enjoyment of life
• Lost wages
• Pain and suffering
• Past medical bills
• Permanent disfigurement
• Physical therapy and rehabilitation expenses
Working with an experienced New Jersey Car Accident Lawyer is imperative. Not only will an attorney take much of the burden off of you and your family, but they can also identify the full extent of the damages and handle all negotiations with the insurance company so that you can focus on your recovery.
Contact the Todd J. Leonard Law Firm to Schedule a Free Consultation
If you or a loved one recently suffered a head or brain injury in a New Jersey car accident, reach out to the Todd J. Leonard Law Firm for immediate assistance. Our committed team of Traumatic Brain Injury lawyers has over 30 years of experience handling a wide range of car accident cases. We routinely take on even the largest and most powerful insurance companies, ensuring our clients are treated fairly and receive the maximum compensation they deserve. Over the years, the Todd J. Leonard Law Firm has recovered more than 100 million on behalf of our clients and their families. 
 
Contact us for a free, confidential consultation today at (973) 920-7900. You can also connect with us through our online form. There is no risk in calling because we never charge a fee unless we can help you recover compensation for your injuries. We have two conveniently located offices in Denville and Morristown, New Jersey.