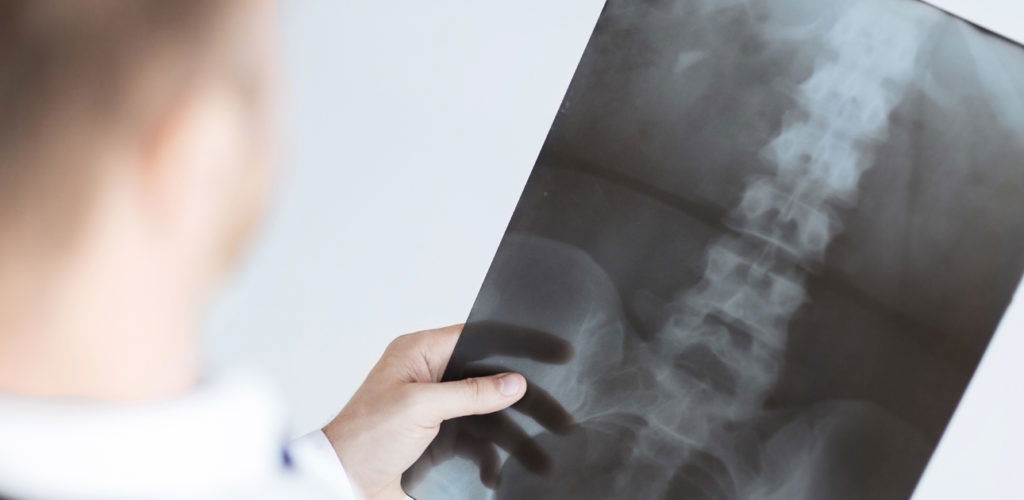 What Types of Spinal and Orthopedic Injuries You Can Sustain in a Car Accident in New Jersey?
A New Jersey car accident can change your life at a moment's notice. While even minor injuries can seriously disrupt your life, those involving orthopedic and spinal cord injuries are among the most serious. At the Todd J. Leonard Law Firm, we aggressively pursue compensation on behalf of New Jersey car accident victims, helping them begin the process of moving on with their life after a serious accident.
 
Orthopedic Injuries
 
An orthopedic injury involves damage to the bones, joints, ligaments, nerves and muscles. Each of these is a part of the musculoskeletal system, which facilitates movement throughout the body. Common types of orthopedic injuries following a New Jersey car accident include:
 
• Broken bones
• Dislocations
• Sprains and strains
• Herniated, ruptured or bulging discs
• Fractured vertebrae
• Loss of bowel function
• Difficulty with balance and walking
• Chronic pain
• Loss of fertility
The impact an orthopedic injury has on your life can vary significantly. In some cases, minor injuries will heal on their own over time. However, that is not always the case. In many situations, an accident victim must undergo surgery or a lengthy course of physical therapy before reaching their maximum recovery. Even then, lingering pain and ongoing limitations are not uncommon.
 
Spinal Injuries
 
The spine consists of 24 vertebrae, which are small bones designed to protect the spinal cord. Each vertebra has a small hole through the center, which allows the spinal cord to pass through. The spinal cord is part of the central nervous system and, along with the brain, is responsible for transmitting nerve signals throughout the body.
 
The spinal cord is a soft, gel-like structure. Thus, there are several ways that the spine can suffer serious damage in a New Jersey car accident. For example, if the force from a collision causes one of the vertebrae to break, this can result in a shard of bone becoming lodged in the spinal cord. Also, an accident victim's spine can get twisted or compressed during the accident.
 
When the spinal cord is damaged, there is the possibility that it will be permanent and irreversible, including paralysis. Typically, when someone suffers a spinal cord injury, the area below the injury site is affected. Thus, if the cervical spine (near the neck) suffers damage, there is a possibility of quadriplegia. However, damage occurring in the lumbar spine, while still extremely serious, will typically only impact the lower half of the body.
 
Spinal cord injuries are complex, and doctors cannot always give accident victims an accurate prognosis. Often, doctors suggest surgery and intensive physical therapy in hopes of improving a patient's condition. However, the fact remains that many who suffer spinal cord damage in a New Jersey car accident may never return to the condition they were in before the accident.
 
Recovering After a New Jersey Car Accident Involving Orthopedic or Spinal Cord Injuries
 
After a car accident, those who suffer orthopedic or spinal injuries have a long road to recovery ahead of them. Not only is the journey physically and mentally challenging, but it also presents a significant financial burden. Medical care is expensive, and treating a severe injury after a car accident can quickly run into the tens or hundreds of thousands of dollars, if not more.
 
For example, the recent data from the National Spinal Cord Injury Statistical Center indicates that those who experience quadriplegia can expect to incur medical costs of around $800,000 to $1.1 million in the first year of treatment. After that, the annual cost of treatment ranges between $123,000 to $202,000. For a 25-year old accident victim, this equates to a lifetime cost between $3.7 to $5.1 million.
 
On average, the first year of treatment for those experiencing paraplegia will cost approximately $567,000 and each subsequent year $75,000. Assuming the accident victim became paralyzed at the age of 25, this results in a lifetime cost of over $2.5 million.
 
Pursing a personal injury lawsuit against the party responsible for your injuries can provide you with much-needed compensation.
 
Contact an Experienced New Jersey Car Accident Lawyer Now
 
If you, or a loved one, suffered a serious spinal cord injury in a New Jersey car accident, the dedicated personal injury lawyers at the Todd J. Leonard Law Firm are here to help. For more than 30 years, we have been helping clients who have been seriously injured in all types of accidents. We are a Five-Star rated law firm, recovering a total of more than $100 million on behalf of our clients. We will do our best to hold the negligent driver fully accountable for their actions and get you the justice you deserve.
 
We recognize the challenges you face as a result of a serious motor vehicle crash and are uniquely positioned to help you through the recovery process of your spinal cord injury. To learn more and to schedule a FREE consultation, give us a call today at 973-920-7900. You can also connect with us through our online form. There is never a fee unless we win your case. We have two conveniently located offices in Denville and Morristown.