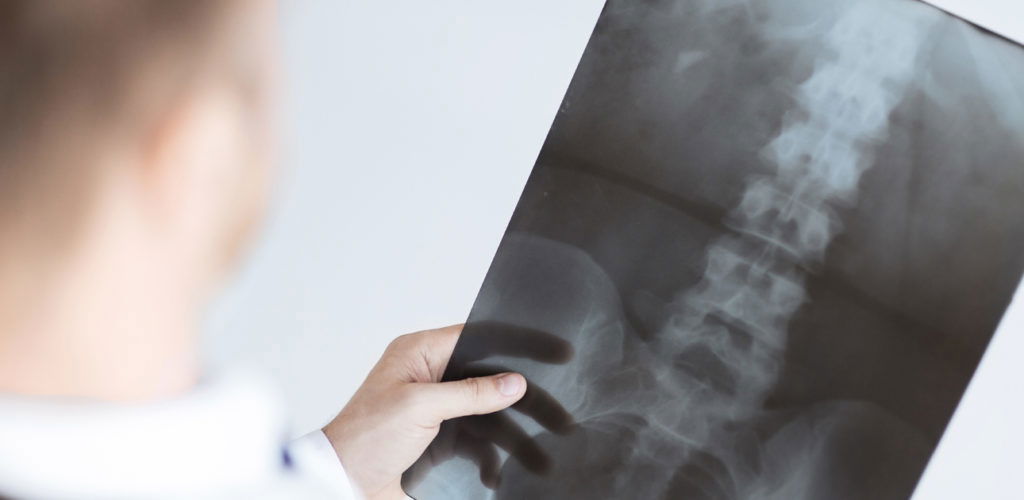 What Are the Types of Spinal and Orthopedic Injuries You Can Sustain in a Motorcycle Accident in New Jersey?
While riding a motorcycle offers many benefits to riders, they are not without their risk. On top of all the other potential causes of a traffic accident, riders must also deal with the fact that other cars and trucks sharing the road are less likely to notice motorcycles, have a harder time assessing the speed of a biker, and often do not extend the same courtesies as they do for other drivers. About 96 percent of motorcyclists involved in an accident with another vehicle suffer serious injuries. These accidents often include spinal or orthopedic injuries, which can have a devastating impact on a motorcyclist's life.
 
What Are Orthopedic Injuries?
 
An orthopedic injury involves damage to the musculoskeletal system, including the bones, joints, ligaments, nerves and muscles. In a healthy body, each of these work together to facilitate movement. This allows us to run, jump, walk, climb stairs, bend down—all of which are necessary to perform routine daily tasks.
 
The musculoskeletal system also includes the spine. In most people, the spine consists of 24 smaller bones, called vertebrae. Each vertebra has a small hole through the center, which allows the spinal cord to pass through. The spinal cord, along with the brain, is part of the central nervous system. In particular, the spine is responsible for transmitting nerve signals from the brain, through the spinal cord, to other parts of the body.
 
Spine Injuries Versus Spinal Cord Injuries
 
Orthopedic injuries can, but do not necessarily, result in spinal cord damage. For example, if you were involved in a New Jersey motorcycle accident and broke your arm, you would have suffered an orthopedic injury but not a spinal injury. However, in many cases, damage to the spinal column can result in spinal cord injury.
 
When the spinal column is damaged, the spinal cord may also suffer serious injury. For example, the vertebral bones can break, causing shards of bone to become lodged in the spinal cord. Or, if the spine is compressed or twisted, the spinal cord may experience excess pressure. This can result in a wide range of potentially lifelong symptoms, including:
 
• Back, neck, or head pain
• Weakness
• Incoordination
• Numbness
• Loss of bladder control
• Loss of sexual function
• Paralysis
• Broken bones
• Dislocations
• Herniated, ruptured or bulging discs
• Fractured vertebrae
• Difficulty with balance and walking
• Chronic pain
• Loss of fertility
 
Common Spinal and Orthopedic Injuries Following a Motorcycle Accident
 
In some ways, motorcycle accidents are like other motor vehicle collisions. However, motorcyclists face unique hazards other motorists do not. Motorcycles offer riders little protection in the event of an accident, and in almost all cases, the rider is thrown from the bike. 
 
Those injured in a New Jersey motorcycle accident can pursue a legal claim against those responsible for their injuries. These personal injury lawsuits require an accident victim to prove that the other driver committed a negligent act that caused their injuries. Examples of common forms of negligence include distracted driving, impaired driving and aggressive driving.
 
Call Now if You Have Been Injured in a Motorcycle Accident
 
If you suffer from orthopedic or spinal cord injuries following a New Jersey motorcycle accident, reach out to the personal injury attorneys at the Todd J. Leonard Law Firm. Attorney Todd Leonard is a Certified Trial Lawyer with more than 30 years of experience helping accident victims obtain maximum financial compensation for their accident-related injuries. Along with his team of New Jersey personal injury lawyers, Attorney Leonard aggressively pursues maximum compensation on behalf of his clients so they can begin to move on with their lives. Over the years, the Todd J. Leonard Law Firm has recovered more than 100 million on behalf of the firm's clients. 
 
We recognize the challenges you face as a result of a serious motorcycle crash and are uniquely positioned to help you through the recovery process of your spinal cord injury. To learn more and to schedule a FREE consultation, give us a call today at 973-920-7900. You can also connect with us through our online form. There is never a fee unless we win your case. We have two conveniently located offices in Denville and Morristown.