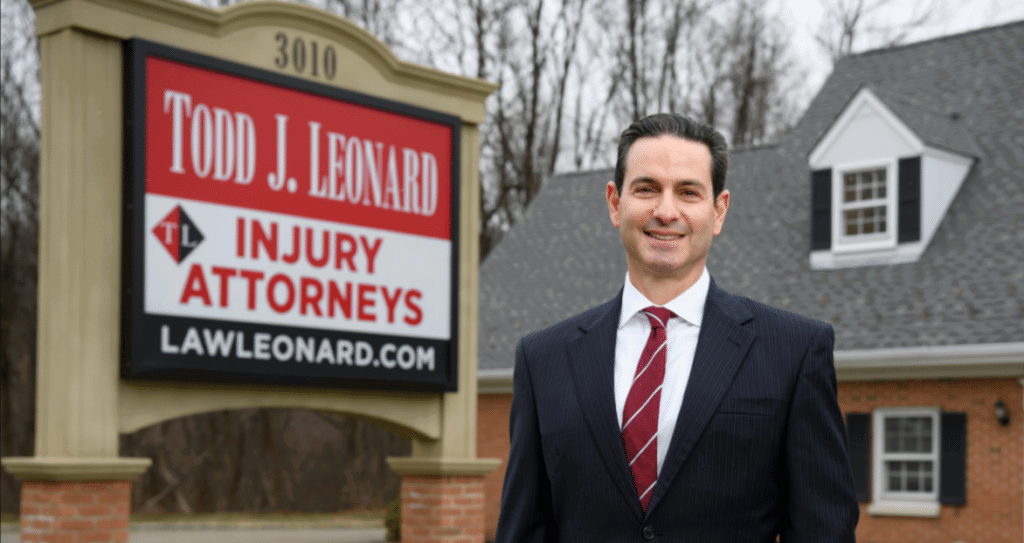 Benefits of working With an Injury Attorney for Uber Accidents
Have you been injured in an Uber accident? Uber accidents are not the same as being in a passenger vehicle collision. Uber is a commercial transportation company, even though they do not own the vehicles and claim their drivers are independent contractors. Uber only provides the app for the rider and a driver to connect.
 
Uber accidents are different, so it is best to discuss your case with an experienced New Jersey Uber Accident Lawyer at the Todd J. Leonard Law Firm. They have extensive experience dealing with Uber accidents.
 
Why Get an Attorney
  
Having an exceptional Uber accident attorney representing you can also prevent predatory insurance companies from trying to get you to settle your claim quickly and for much less than you would likely be awarded in a settlement, negotiated by your attorney, or awarded at a trial. Insurance companies are famous for not wanting to pay the actual value of an Uber accident claim and doing anything they can to make that happen. Having legal counsel as your advocate is important to protect your rights.
 
Having a highly experienced rideshare accident lawyer on your side, acting as your voice, helps you obtain equitable and fair compensation for your injuries. If you lost a loved one in an Uber accident, the Todd J. Leonard Law Firm's Wrongful Death Attorneys know how to pursue compensation for the loss of your loved one.
 
Although some accident survivors feel they can represent themselves after a car accident, it is best to have an experienced car accident attorney who knows how to represent your claim and hold the negligent party (or parties) fully accountable for their actions and get you the justice you deserve. 
 
The personal injury attorneys at the Todd J. Leonard Law Firm have decades of experience, follow all the rules and regulations, assess the value of your case, know how to collect evidence and make it speak for itself, and are experienced in determining who is at fault in a crash. 
 
It is the attorney's job to prove the at-fault driver in an Uber crash owed the survivor plaintiff a duty to drive responsibly and that the injuries sustained in the crash were a direct result of the at-fault party's breach of the duty of care.
 
There are also instances where multiple vehicles are involved in a chain-reaction crash. An Uber accident personal injury attorney knows how to file separate accident claims against each at-fault party. This can potentially mean a larger settlement or award. It depends on the circumstances of the case, how it happened, who is at fault and how serious the injuries were.
 
If you have been in an Uber accident, make sure to hire an attorney with experience in handling rideshare accidents, as other niche attorneys may not be able to represent you in the same manner. For instance, a general practice attorney would likely have minimal, if any, experience handling an Uber accident case.
 
While many people who have been in an accident think it is too expensive to hire an attorney to represent them, they do not realize that a lawyer works on a contingency fee basis. In other words, you pay no money upfront and only pay if the law firm wins your case. At that point, you pay the Uber accident attorney a percentage of your settlement or court award. 
 
Look for an Uber accident attorney who understands your situation, has extensive experience in such cases, and has a track record of success. You can find such expertise at the Todd J. Leonard Law Firm.
 
Contact the Todd J. Leonard Law Firm for Immediate Assistance Now
 
If you have been in an Uber vehicle accident, call us to discuss your case. We have successfully handled thousands of motor vehicle accidents and rideshare claims. At the Todd J. Leonard Law Firm, we know what it takes to obtain the compensation you need and deserve if you are injured. We offer relentless personal injury representation and work to prove liability and hold those who caused an accident responsible when it comes time to reach a settlement or verdict. 
 
Our New Jersey personal injury attorneys have over 30 years of experience aggressively representing seriously injured clients in all types of accident claims, including those injured at work. We are a Five-Star rated law firm, recovering a total of more than $100 million on behalf of our clients. To learn more and schedule a FREE consultation, give us a call today at 973-920-7900. You can also connect with us through our online form. There is no risk in calling because we never charge a fee unless we can help you recover compensation for your injuries. We have two conveniently located offices in Denville and Morristown, New Jersey.