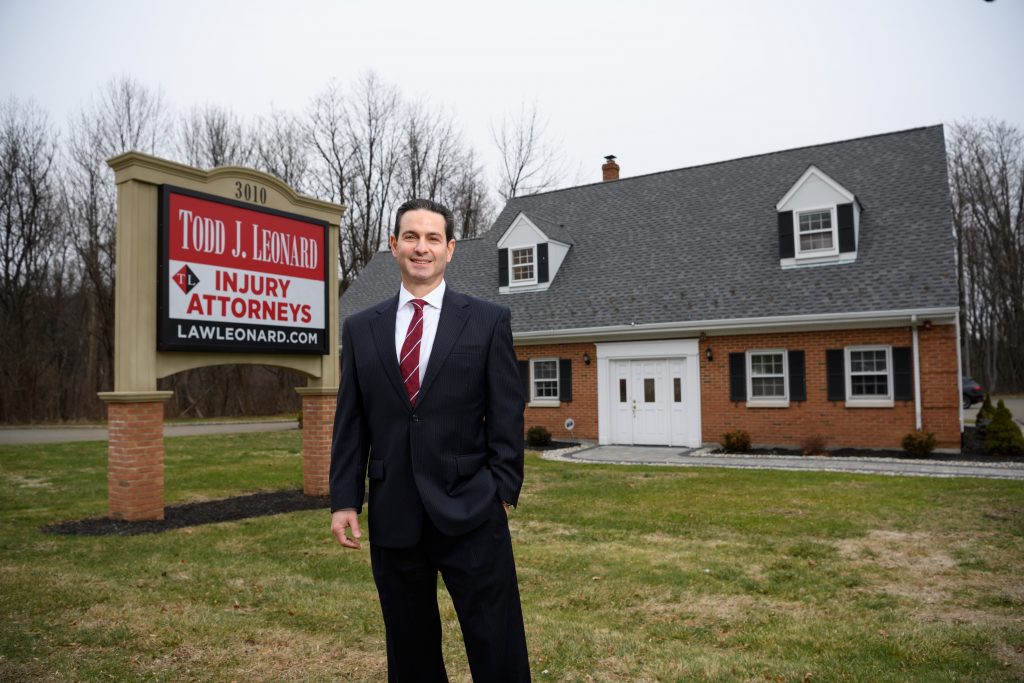 What Damages Are Available in a New Jersey Car Accident Case?
New Jersey car accidents vary in type and severity. Each accident and injuries are unique and you will face your own set of challenges in the aftermath. Minor accidents will typically heal within one to two months. Of course, more severe injuries will take much longer to heal, and sometimes may never completely heal.
The moments after a car accident are incredibly stressful, not just on an accident victim's psyche, but also on their body. After experiencing the trauma of an accident, the body releases adrenaline and may even go into a state of shock, making it difficult to impossible for an accident victim to recognize the extent of their injuries. However, even if there are no visible injuries, it is crucial to seek prompt medical care.
Seeing a doctor after a car crash is crucial. First, the physical damage caused in a car accident may not be immediately apparent to the accident victim. Often, car accident injuries take days or weeks to show up; but when they do, they can be incredibly painful. By obtaining prompt medical care, an accident victim increases the chances of a full recovery.
Second, failure to obtain medical care after an accident may be used against you by the insurance company. If someone does not go to the doctor after an accident, the insurance company will often claim that the person's injuries were not as serious as they are claiming. If you were injured, you should seek immediate medical care to document your injuries and complaints.
Establishing damages in a New Jersey car accident case is a crucial step in the recovery process. You need to establish the other vehicle, such as a truck, is at least 50% at-fault for your accident.
New Jersey law provides for two main types of damages in a personal injury lawsuit. Economic damages are those that can easily be assigned a monetary value, and include compensation for:
Lost wages incurred and in the future;
A decrease in future earning capacity;
Past medical expenses, including medical bills and hospital expenses;
Future medical expenses; and
Property damage
In New Jersey, there is no limit to the amount of economic damages that a judge or jury can award to a plaintiff.  
Non-economic damages are those damages that are more difficult to assign a monetary value to, and require some level of subjectivity on the part of the judge or jury which is commonly known as pain and suffering. Often, the amount of non-economic damages that are awarded in a New Jersey car accident lawsuit depends on how well an attorney can tell a plaintiff's story. For example, it is crucial for an attorney to present the extent of the plaintiff's injuries in a compelling manner and convincingly explain how the accident impacted their life.
New Jersey non-economic damages include compensation for the following:
Physical pain the accident victim experienced;
Emotional distress caused by the accident;
Loss of enjoyment of activities;
Worsening of existing injuries; and
Temporary or permanent loss of relationships
Unlike many other states, New Jersey law does not limit the maximum amount of non-economic damages that a judge or jury can award a plaintiff. However, New Jersey law does not permit a plaintiff's attorney to argue for a specific amount of compensation for non-economic losses. 
Consult with an experienced New Jersey Car Accident Attorney
 
If you have recently been involved in any type of serious New Jersey car accident, contact the dedicated team of New Jersey personal injury attorneys at the Todd J. Leonard Law Firm. Our team of experienced New Jersey trial lawyers provide aggressive advocacy to accident victims and their families at every step of the recovery process. We work with respected medical experts with whom we consult to help establish the full extent of our client's injuries. Our New Jersey injury attorneys have over three decades of hands-on experience diligently representing accident victims and their families in all types of car accident claims. We have successfully helped thousands of clients throughout New Jersey, recovering over $100 million on their behalf.
To learn more about how we can help you pursue a claim for compensation, give us a call at (973) 920-7900 to request a free and confidential consultation. There is no risk in calling, because we never charge a fee unless we can help you recover compensation for your injuries. We have offices conveniently located in Denville and Morristown.