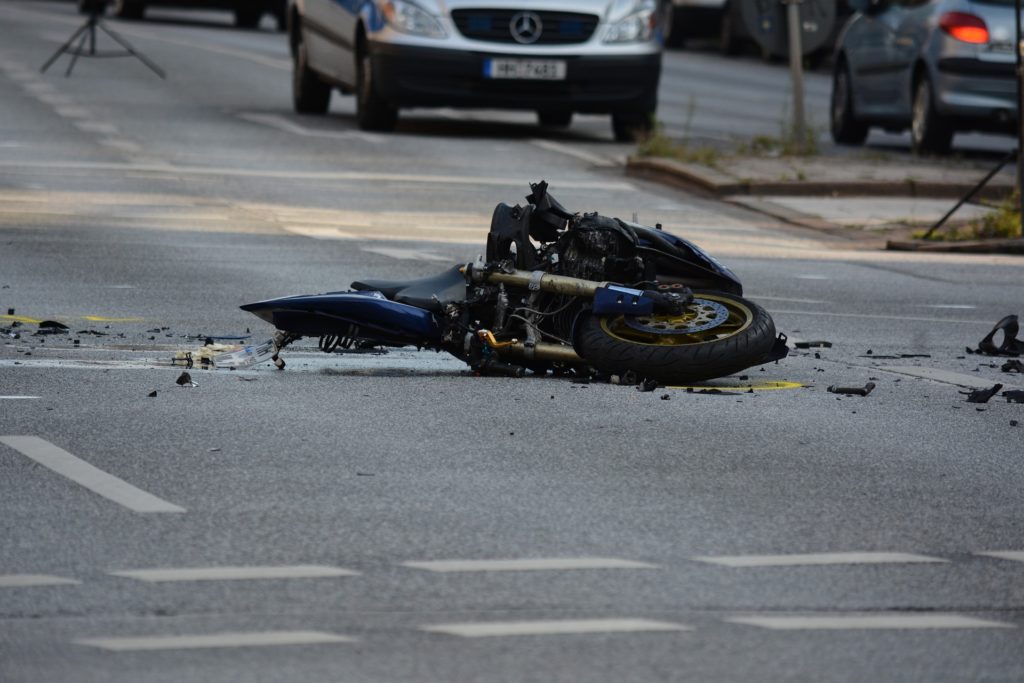 May is Motorcycle Safety Awareness Month in New Jersey
As New Jersey, and the nation, emerge from the pandemic, more cars, trucks and motorcycles will be hitting the road in 2021 than the previous year. Therefore, it is vitally important for all vehicles to be aware of motorcycle riders on our roads and highways. Car and truck drivers should ensure a motorcycle is not in their blind spot, and always keep a safe distance. Motorcycle Safety Awareness Month is a reminder to drivers and motorcyclists to safely share the road and be alert.
All states, including NJ, require a motorcyclist to obtain a motorcycle license and purchase motorcycle insurance. Riding a motorcycle requires a unique set of skills, training and knowledge to operate safely. Additionally, it is very important you purchase enough motorcycle insurance in case you are seriously injured, or should the party that injures you have no insurance or is underinsured. Therefore, while a NJ motorcyclist does NOT have to purchase uninsured / underinsured motorist insurance (UM/UIM) coverage, we strongly recommend you do.
Motorcycle accidents, though not necessarily more frequent than other types of accidents, are more likely to result in serious injury or, sadly, a fatality. According to the National Highway Traffic Safety Administration (NHTSA), "motorcycle riders continue to be overrepresented in fatal traffic crashes. In 2019, their data reported 5,014 motorcyclists died in accidents." Moreover, "of the motorcycle riders involved in fatal crashes in 2019, 30% were riding without valid motorcycle licenses."
Motorcyclists are among the most vulnerable drivers on the road. A primary factor in the dangers motorcyclists face each day is that motorcycles only provide minimal protection to riders, while those in regular private passenger vehicles are much more protected should an accident occur. New Jersey motorcyclists who are seriously injured in an accident often deal with lengthy medical procedures and physical therapy following an accident; some of the most common motorcycle accident injuries are:
Road rash – The most frequently seen injury in motorcycle crashes, road rash is a serious skin condition that occurs when a motorcyclist's body slides across the road. Road rash must be treated quickly to avoid a potential infection. Often it leads to permanent scarring and disfigurement.
Traumatic brain injuries (TBIs) and other head injuries – Head injuries are common regardless of helmet use, and may result in a host of long-term symptoms, including confusion, blurred vision, memory loss, nausea , fatigue, poor impulse control, and impaired speech.
Amputations – amputation of a limb and lifelong disabilities can occur as a result of being seriously injured in a motorcycle accident, due to the lack of protection of the motorcyclist.
Injuries to internal organs – The sheer force of a motorcycle collision can damage internal organs such as the spleen, liver and kidneys and potentially compromise their ability to function, even if there appears to be no visible injury.
Fractures, Spinal injuries and broken bones – Broken bones and spinal injuries are frequently the result of the rider being crushed by the motorcycle, slamming into the ground or colliding with a stationary object.
Contact Our Experienced New Jersey Motorcycle Accident Lawyers
If you or a loved one has been seriously injured in a motorcycle crash, or lost a loved one, contact one of our dedicated New Jersey motorcycle accident attorneys to discuss your options. The New Jersey Personal Injury Attorneys at the Todd J. Leonard Law Firm have over 30 years of experience aggressively representing clients in all types of accidents, including wrongful death claims. The firm's Founding Partner, Attorney Todd Leonard, has devoted his entire legal career to helping his clients recover the compensation they need and deserve. To learn more about how we can help you pursue a claim, give us a call today at (973) 920-7900 to request a free, confidential consultation. There is never a fee unless we obtain a recovery on your behalf. We have offices conveniently located in Denville and Morristown.