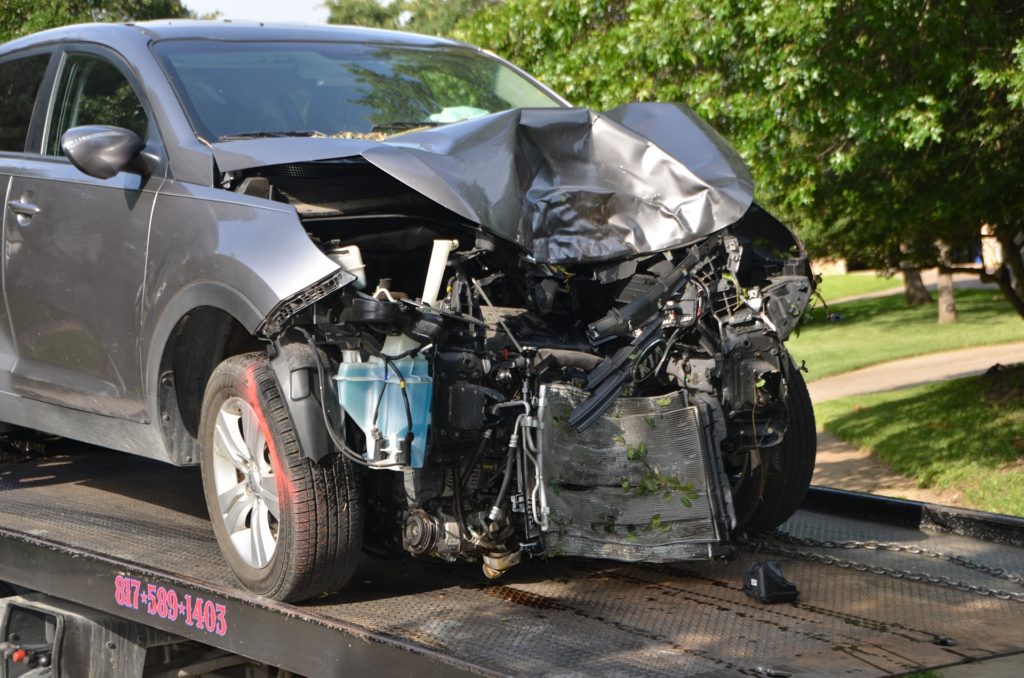 What To Do After A New Jersey Hit-And-Run Accident 
A hit-and-run accident may involve two or more vehicles, a parked car, a bicycle rider or a pedestrian. Hit-and-run accidents often involve serious injuries. Survivors of hit-and-run accidents are left wondering what they will do to cover their medical expenses and other damages if they do not have any information to share with the police.
Steps to take after a hit-and-run accident
In the aftermath of an accident, you should immediately call 911 to summon medical assistance if you are injured. If you are able, try to remember any details about the hit-and-run driver or their vehicle. Any information can prove to be helpful in locating the culprit. 
Try to get the make, model, color and license plate number of the hit-and-run vehicle if you can. Make a note of what part of the car could have been damaged in the accident. Try to remember what direction the vehicle that hit you was headed.
Do not chase the car that hit you. The driver may be dangerous and stop at nothing to get away. The law in New Jersey clearly states any driver involved in an accident causing death or injury must remain at the accident scene.
If you can, take pictures to document the scene, your injuries, the location, the damage to your vehicle, where the traffic signs and signals are located, and what the road looked like.
Make sure you get medical treatment, even if you feel the injuries are minor. It is crucial to have a medical professional diagnose, identify and treat all injuries. Some injuries do not show up until later. It is necessary to have all your injuries documented as being the result of the crash. This helps the hit-and-run accident claim process.
New Jersey has a no-fault accident system, which means victims seek compensation from their own insurance company, even if they did not cause the accident. This is applicable in hit-and-run accidents, even if the hit-and-run driver is not apprehended.
Get in touch with your insurance company as soon as you can after the accident. Let them know it was a hit-and-run, that police are searching for the driver, and that you have gone for medical treatment. Only provide the insurance company with the facts. Do not offer an opinion on how bad your injuries are or how the accident happened, or whether you feel you were partially to blame. Insurance companies make every attempt to devalue or deny a claim based on what you say. The wrong information could affect your chances of recovering compensation.
Contact an experienced New Jersey Hit-and-Run Accident Attorney at the Todd J. Leonard Law Firm. A skilled attorney will be able to help you navigate the complexities of insurance coverage and understand the laws surrounding hit-and-run collisions. You need a New Jersey personal injury lawyer who has the experience, knowledge and formidable reputation required to stand up for your rights and obtain the compensation you deserve.  
If the hit-and-run driver is found 
If police locate the hit-and-run driver and they have insurance, your hit-and-run attorney can seek compensation from your personal injury protection (PIP) and collision coverage up to the policy limits. Collision coverage offers compensation for vehicle damages, and PIP protection covers medical costs and equipment, lost wages for missing work, and other costs, such as having someone come in to do your household chores.
While New Jersey requires motorists to only carry $15,000 insurance at a minimum to register their vehicle, this is often insufficient to cover your injuries and damages that arise after serious car accidents. If you were seriously injured in a car accident by a driver who has little to no insurance at all, it's important to have uninsured/underinsured (UM/UIM) coverage on your vehicle. Having enough UM/UIM coverage can make a difference between you being able to pay your medical bills or not.
If the hit-and-run driver is not found 
If the hit-and-run driver is never identified, you can still seek to recover medical costs via your PIP coverage. You may also be able to seek compensation from your uninsured/underinsured (UM/UIM) motorist insurance. This may also be an option for your situation if the police find the driver, yet they do not have enough insurance or have no insurance.
Contact an experienced New Jersey Car Accident Lawyer
If you have been injured in a car accident, speak to a knowledgeable New Jersey car accident attorney right away. The Todd J. Leonard Law Firm is dedicated to helping car accident victims recover compensation for medical bills, property damage and other crash-related costs. Our car accident lawyers have more than 30 years of experience protecting the rights of clients.
Contact us today at (973) 920-7900 for a free confidential consultation. We are available to answer all your questions and explain your legal options. There is no risk in calling, because we never charge a fee unless we can help you recover compensation for your injuries. Our offices are conveniently located in Denville and Morristown.