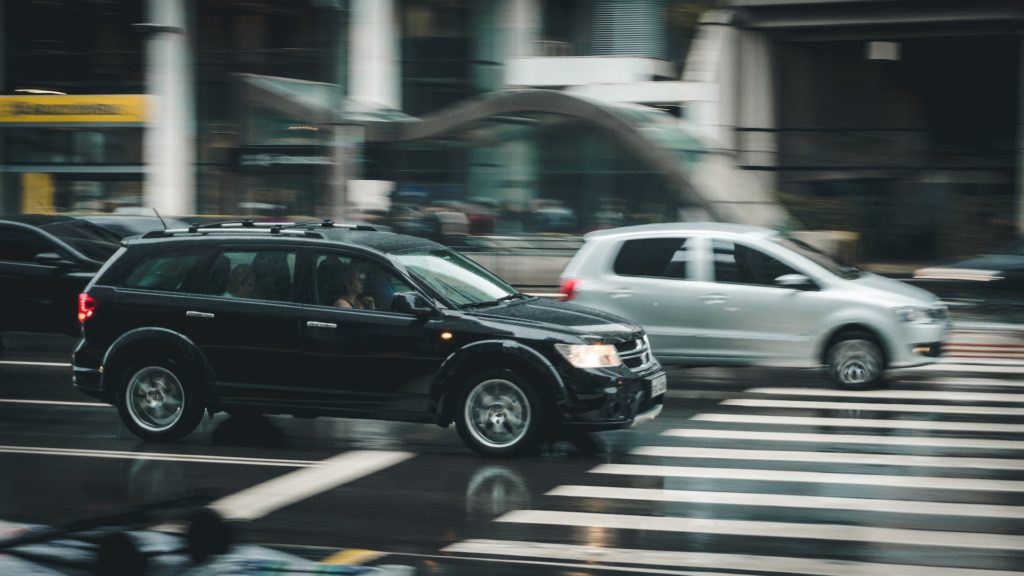 In New Jersey, 2021 Ends with 14-year High in Traffic Fatalities
New Jersey finished 2021 with 690 people killed in traffic crashes (the highest since 2007); additionally, the pedestrian accident death toll rose to 218. This was the third straight year in a row that traffic fatalities climbed. Although this may seem odd, the fatalities could be linked to COVID-19.
When COVID-19 was initially confirmed in the U.S., lockdowns began, and more people stayed at home. The highways were suddenly not as congested as they usually were. The roads were almost empty, and people could get from one point to another much faster. People began to drive negligently, disobeyed speed limits, ignored traffic signals, and generally did not pay the usual heed to traffic rules and regulations.
According to the NHTSA, traffic nationwide hit a high of 29 billion vehicle miles traveled in June 2021. It dropped during the fall season and climbed to 27 billion in October.
New Jersey Governor Phil Murphy pushed to activate the "Vision Zero" safety program rather than persist with the "Toward Zero Deaths" national program in the face of an ever-increasing death toll. Vision Zero's goal is to eliminate traffic deaths by 2030. The Toward Zero Deaths program would include a Strategic Highway Safety Plan, and the intention is to fine-tune programs based on data.
The call to implement this program likely came at the right time, as safety advocates and others pointed out that many accidents and fatalities were heading in the wrong direction. Although Vision Zero was not adopted, the governor indicated his support for the existing Toward Zero Deaths program. The state continues to update and evaluate all traffic data generated during the year.
It's not just New Jersey that experienced a significant rise in fatal crashes in 2021. National trends mirrored New Jersey's high death rate in 2021. In the first six months of 2021, the NHTSA recorded 160 deaths, an increase of 18.4 percent over 2020.
Other statistics released by the NHTSA indicated that not wearing a seat belt and speeding play a significant role in the increasing number of fatal crashes. A comparison of fatality projections for the first nine months of 2020 and the first nine months of 2021 revealed that deaths in traffic accidents in New Jersey jumped by nearly 20 percent.
The main question is what the state will do to reduce the number of traffic deaths moving forward when it comes right down to it. Would speed cameras help? Would a more significant presence of law enforcement make a difference? Would more education about the dangers of speeding, distracted driving, and not wearing seat belts make a positive impact?
It is difficult to predict what types of changes would make a difference in New Jersey's population when it comes to driving habits. It's taken three years to regress to a dangerous point, and not harnessing any available tools to turn the tide of motor vehicle deaths would worsen the problem.
If you were in a crash with a speeding driver and were seriously injured, or lost a loved one in a fatal accident, contact one of the personal injury attorneys at the Todd J. Leonard Law Firm immediately for legal advice and discuss how to file a personal injury or a wrongful death lawsuit.
Contact the Experienced Personal Injury Lawyers at the Todd J. Leonard Law Firm Now!
If you, or a loved one has suffered a serious injury, or sadly, lost a loved one, in a car accident, pedestrian accident, slip and fall accident, motorcycle accident, truck accident, or were injured at work, reach out to the Todd J. Leonard Law Firm for immediate assistance. Attorney Todd Leonard is a Certified Trial Lawyer with more than 30 years of experience helping accident victims recover the compensation they need to overcome the hurdles they face, now and in the future. The injury attorneys at the Todd J. Leonard Law Firm take an individualized approach to every case they handle, ensuring each client gets the attention they deserve. Over the years, the Todd J. Leonard Law Firm has recovered a total of more than $100 million on behalf of our clients. To learn more and to schedule a free consultation, give us a call today at 973-920-7900. You can also connect with us through our online form. We have two conveniently located offices in Denville and Morristown, New Jersey.