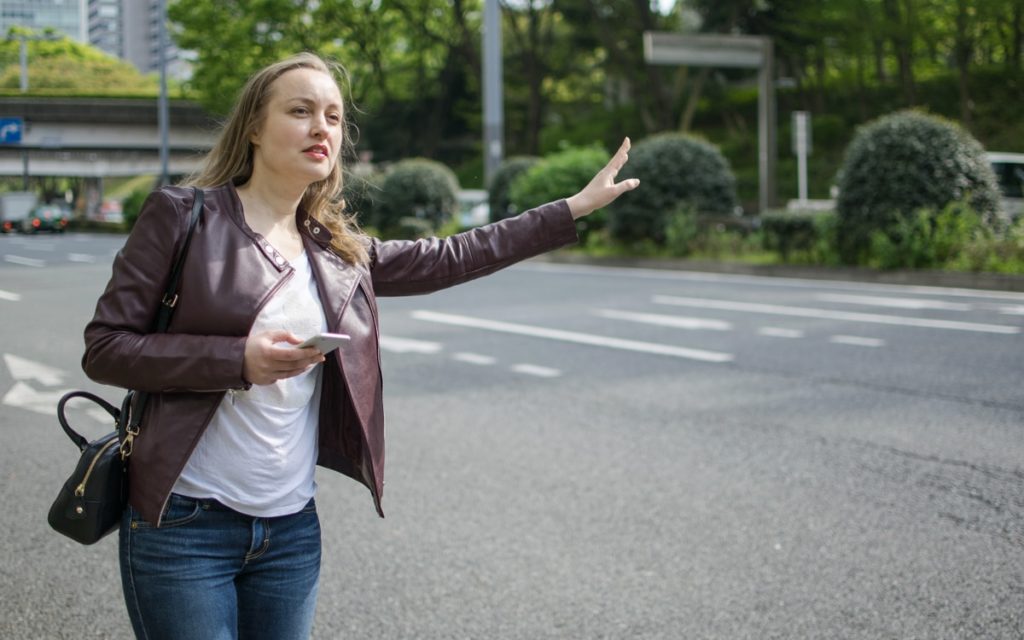 Taxi vs. Rideshare Liability Issues in New Jersey
Rideshare companies like Uber and Lyft are now household names. However, even a few years ago, that was not the case. Until recently, those looking for a ride across town had to take a taxi. Of course, since the introduction of the rideshare concept, far fewer people rely on taxis to get around. That said, both taxi drivers and rideshare drivers will occasionally get into an accident. When it comes to recovering for injuries in a New Jersey rideshare accident, it is important for passengers to understand their rights and what they need to do to recover from their injuries.
The Differences Between Taxis and Rideshares
The idea behind the rideshare concept is pretty similar to a taxi; a customer summons a personal ride to take them directly to where they need to go. That said, for most, it is easier to summon an Uber or Lyft than it is to call a taxi, and the cost estimates with rideshare companies are usually more accurate than when taking a taxi.
Taxis have been around for a long time. As a result, the industry is heavily regulated. In New Jersey, there is no statewide licensing agency for taxi drivers; however, a taxi driver must obtain a permit in the township where the business is located. Taxi drivers can only pick up customers in a township where they are licensed; however, they can drop passengers off across city lines.
Generally, both taxi companies and rideshare companies will run a driving history check on a driver before they are allowed to transport passengers. However, there are a few key differences between taxi drivers and rideshare drivers. For example, rideshare drivers are not tested for drugs and alcohol, whereas some taxi companies conduct regular testing of drivers. Similarly, taxi companies and their drivers, are more highly regulated than rideshare drivers. Thus, taxi cabs are inspected regularly, and the drivers' insurance compliance is more closely monitored.
Insurance Differences Between Taxi Cabs and Rideshare Companies
When a taxi driver is involved in an accident, as long as the collision occurred while the driver was on the clock, the driver is covered under the company's insurance policy. The amount of insurance will vary, depending on the township where the business is located. In many New Jersey townships, the minimum amount of required insurance is more than the minimum amount required for regular drivers.
Under New Jersey law, all rideshare companies must also purchase insurance on behalf of their drivers. Specifically, New Jersey mandates all rideshare drivers have the following coverage:
• $1.5 million in third-party liability coverage: This coverage applies to accidents that are the result of a rideshare driver's negligence and is available to cover the injuries of third parties, meaning anyone other than the rideshare driver. This includes rideshare passengers, other drivers and passengers, pedestrians, bicyclists and more.
• $1.5 million in uninsured (UM) and underinsured motorist (UIM) coverage: This coverage applies to accidents caused by parties other than the rideshare driver, when the at-fault driver either does not have insurance or does not have sufficient coverage. For example, if another motorist runs a stop sign and crashes into a rideshare driver's car, an injured passenger would be covered under the rideshare company's UM or UIM policy.
While taxi companies want passengers to feel that taxis are safer and that passengers may not be covered in the event of an accident, that is not the case. Those involved in a New Jersey rideshare accident can pursue a claim through the rideshare company's liability insurance policy.
There is an important exception involving accidents occurring when the rideshare driver is not on a pre-arranged ride. In these cases, the rideshare company's $1.5 million policy will not provide coverage, and anyone injured in such an accident may need to file a claim with the rideshare driver's personal policy, their own insurance policy, or the insurance policy of another driver who was at-fault for causing the collision.
Contact an Experienced New Jersey Personal Injury Law Firm for Immediate Assistance
 
If you have recently been hurt in a New Jersey rideshare accident, you may be entitled to financial compensation. The knowledgeable New Jersey personal injury attorneys at the Todd J. Leonard Law Firm are available to discuss your options. Our attorneys provide sound advice and compassionate, zealous advocacy to accident victims across New Jersey.
 
For more than 30 years, we have been representing accident victims and their families in all types of personal injury claims, including those involving New Jersey rideshare accidents. We have successfully served thousands of clients over this time, recovering over $100 million on their behalf. The firm's founder, Attorney Todd Leonard, has devoted his entire legal career to helping accident victims recover the compensation they need after suffering serious injuries due to no fault of their own. To learn more about how we can help you pursue a claim for compensation, give us a call today at (973) 920-7900 to request a free and confidential consultation. There is no risk in calling, because we never charge a fee unless you win. We have offices conveniently located in Denville and Morristown.