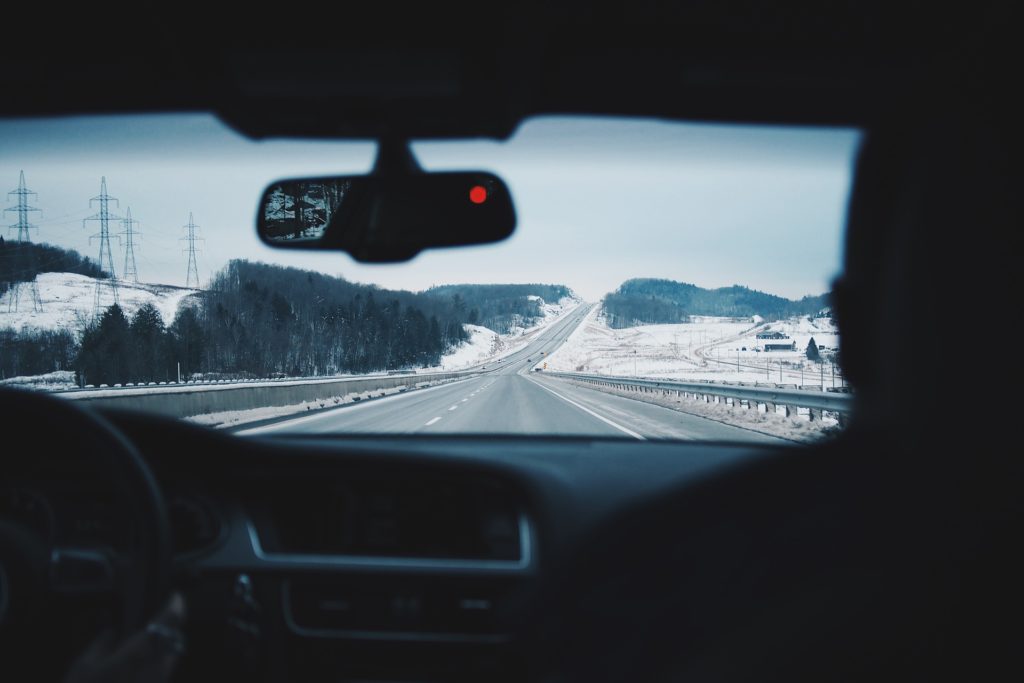 Driving Tips For New Jersey Winters
New Jersey's rough winters can be challenging for everyone, especially those who need to drive. With winter weather, New Jersey roads can become treacherous, often being covered in snow and ice. The risk of getting into a New Jersey car accident increases substantially between the months of December and February.
To stay safe while on the road, motorists should consider the following winter weather driving tips:
Check Your Car – Before the winter season arrives, it is important to check your vehicle to ensure that everything is working correctly. Aside from mechanical concerns, keep an eye out for the following common maintenance issues:
• Burnt out or broken exterior lights
• Damaged or ineffective windshield wipers
• Tires with low tread
• Brake systems in need of repair
• Ineffective defrost systems
Stock Your Vehicle – In the event you are trapped in the snow, you will want to have your car fully stocked with emergency supplies. Consider creating an emergency kit for the car with the following:
• Snow shovel
• Window scraper
• Jumper cables
• Blankets
• Cell phone charger
Plan Your Route – Road conditions vary widely during the winter months. It is essential to plan out your route before leaving the house. You may want to avoid known problem areas, including roads with a lot of traffic and narrow or winding roads.  
Protect Yourself and Your Passengers – Seatbelts and car seats save lives and are always important. However, during times of adverse weather conditions, correctly using safety restraint devices is paramount.
Stay Alert – When driving in the snow or rain, it is critical to maintain your focus on the road at all times. Resist the temptation to pick up your phone, for any reason. Instead, pull over or wait until you arrive at your destination. Similarly, be sure to inform all passengers that they should not distract you.
Slow Down – Speeding is a leading cause of New Jersey weather-related accidents. While we are all taught to follow the posted speed limit, this assumes ideal driving conditions. If the roads are wet or snowy, or visibility is reduced, drivers should slow down to a safe speed, even if it is well below the speed limit.
Leave Room – In the winter months, drivers should be sure to leave plenty of room for other motorists. You never know when the car in front of you will suddenly slam on the brakes, and you want to have plenty of room to come to a complete stop.
Even if you take all the precautions, you cannot guarantee that other motorists are doing the same. Accidents will happen, often due to no fault of your own. If you have been injured in a New Jersey winter weather car accident, contact an experienced personal injury attorney for assistance.
Reach Out to the Dedicated New Jersey Car Accident Lawyers at the Todd J. Leonard Law Firm
If you have recently been injured in a New Jersey car accident, the dedicated New Jersey personal injury attorneys the Todd J. Leonard Law Firm are here to help. We can answer your questions about the personal injury recovery process and discuss your options. Our attorneys can provide you with sound advice and compassionate, zealous advocacy.
Our New Jersey injury attorneys have over 30 years of experience aggressively representing accident victims and their families in New Jersey car accident cases. We have successfully represented thousands of clients, recovering more than $100 million. The firm's founder, Attorney Todd Leonard, has devoted his legal career to helping accident victims recover the compensation they deserve after a severe accident. To learn more about how we can help you pursue a claim for compensation, give us a call today at (973) 920-7900 to request a free and confidential consultation. There is no risk in calling, because we will not bill you for our services unless we can recover on your behalf. We have offices conveniently located in Denville and Morristown.