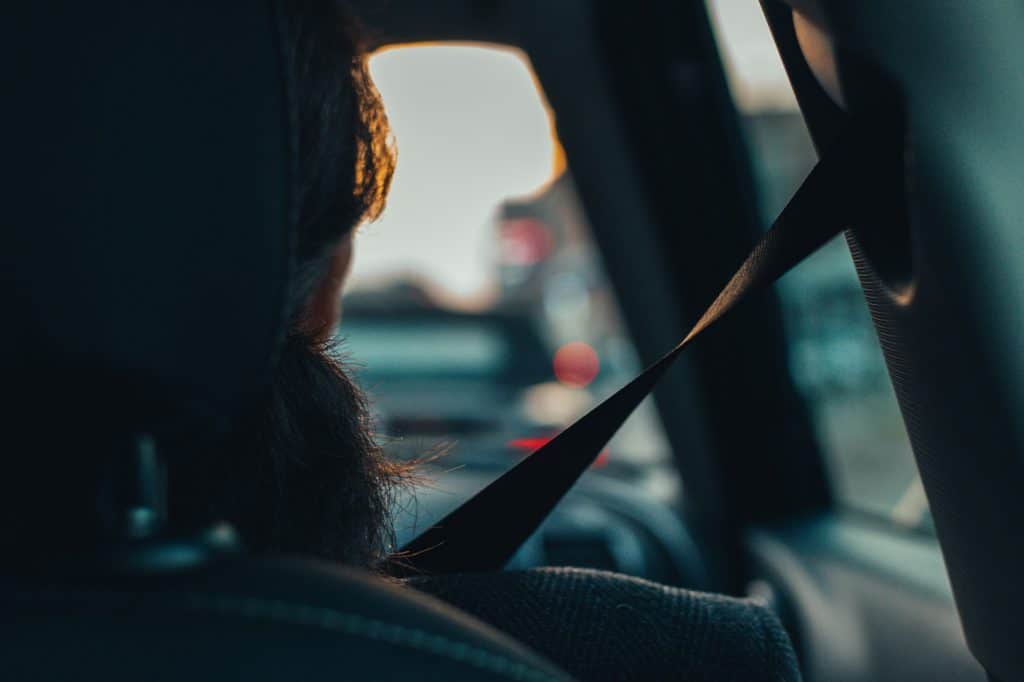 Can Passengers Be Liable for Car Accident Injuries and Damages?
We have all driven with passengers who did not seem to realize that we were driving. Perhaps they were arguing with another passenger, asking you to look at their phone or physically interfering with your ability to drive safely. These actions can make it much more challenging to drive, increasing the risk of getting into a car accident. Of course, passengers should realize the dangers of diverting a driver's attention away from the road. Unfortunately, not all passengers understand this.
In theory, passengers can be held liable for car accidents. Under New Jersey personal injury law, any party whose negligence causes another's injury can be held liable for their actions. This includes both drivers and passengers. For example, drivers owe a duty of care to other motorists on the road, pedestrians and bicyclists. Similarly, passengers owe a duty of care to anyone who could foreseeably be hurt by their negligent actions. However, in practice, passengers are rarely held liable in New Jersey car accident cases.
One reason for this is that passenger-caused accidents are somewhat rare. While we have all carried annoying passengers who carelessly tried to divert our attention from the road, this behavior does not typically result in an accident. However, there a few situations where passengers are regularly held liable, including:
Passengers who grabbed the wheel;
Passengers who gave the driver drugs or alcohol; and
Passengers who physically damaged the vehicle or interfered with the driver's ability to control it.
Another reason why few passengers are held liable in car accident cases relates to insurance coverage. In most passenger-caused accidents, the driver is also at fault. For example, if a passenger is pestering the driver to look at the latest viral meme on a phone, it is ultimately up to the driver if they look.
If the driver takes their attention off the road, it is not just the passenger's fault. In this case, the driver's insurance company would be on the hook for the driver's negligence. However, the insurance company may not cover the passenger's actions to the same extent. While there may be other insurance policies that can provide coverage based on a passenger's conduct, the obvious choice is through the driver's policy.
Finally, proving that a passenger was responsible for an accident can be challenging. When it comes to proving a driver was negligent, we can look at the scene of the accident and the trajectory of the cars involved to get an idea of what happened. However, passenger negligence is harder to uncover because it occurred inside the vehicle. The only people who could verify a passenger's negligence would be the driver of the car and other passengers.
The bottom line is that passengers can be held liable for causing a New Jersey car accident. However, holding passengers accountable can be challenging. Anyone injured in a car accident caused by a negligent passenger should reach out to a New Jersey personal injury lawyer for assistance.
Get in Touch With an Experienced New Jersey Car Accident Lawyer
If you have recently been injured in a New Jersey car accident, the dedicated New Jersey personal injury attorneys the Todd J. Leonard Law Firm are here to help. We can discuss your options and answer your questions. Our attorneys provide sound advice and compassionate, zealous advocacy to accident victims across New Jersey.
Our New Jersey injury attorneys have over 30 years of experience aggressively representing accident victims and their families in all types of claims, including in New Jersey car accidents. We have successfully served thousands of clients, recovering more than $100 million on their behalf. The firm's founder, attorney Todd Leonard, has devoted his legal career to helping accident victims recover the compensation they deserve after a major accident. To learn more about how we can help you pursue a claim for compensation, give us a call today at (973) 920-7900 to request a free and confidential consultation. There is no risk in calling, because we will not bill you for our services unless we can recover on your behalf. We have offices conveniently located in Denville and Morristown.