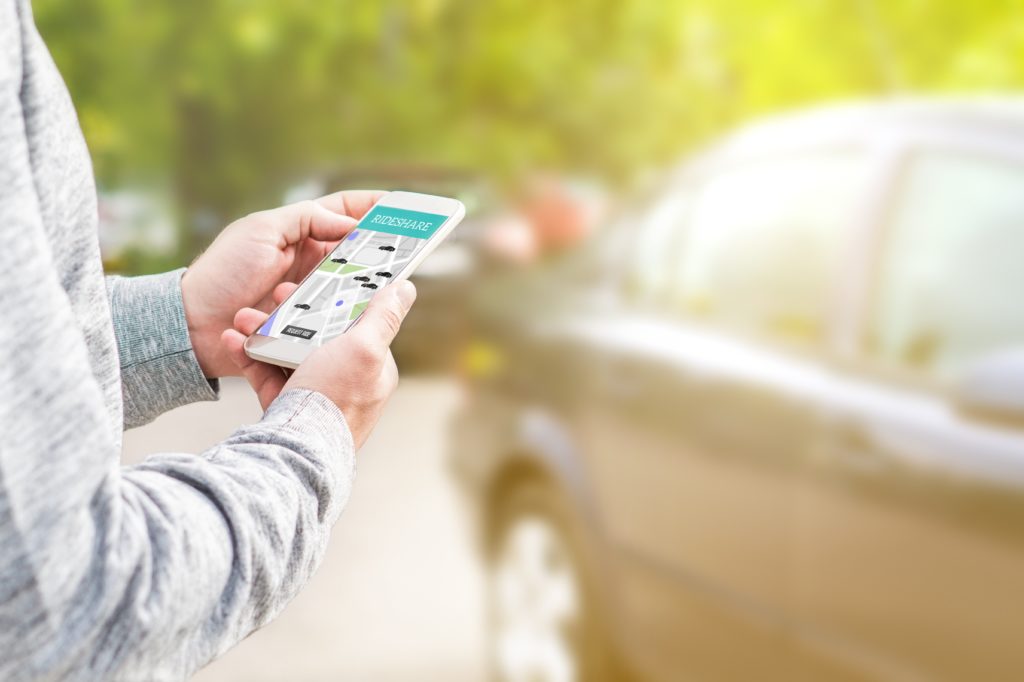 How to Report a Dangerous Uber Driver in NJ
While rideshare companies offer a convenient way to get around town, using these services also comes with a fair amount of risk. Uber and Lyft drivers are not required to undergo any training, and only need to pass a driving history check before transporting passengers. Not surprisingly, New Jersey rideshare accidents are common. Most of these accidents involve inexperienced or irresponsible drivers.
If you have recently had an experience with a dangerous Uber or Lyft driver, there are steps you can take to report the driver. Even if you were not injured as a result of the driver's dangerous behavior, it is important to report the driver, so others are not unnecessarily put at risk.
Of course, in the event of a serious accident, passengers should first call 911 to make sure they report the accident to the police. Next, they should obtain any necessary medical treatment. Once you have reported the accident, the next step is to report the driver's dangerous behavior to the rideshare company.
Reporting a Dangerous Uber Driver
The process for reporting a dangerous Uber driver and reporting an Uber accident are similar. Passengers should visit Uber's website and select the "My driver drove dangerously" link. From there, passengers can sign in to their Uber account to report the driver.
Reporting a Dangerous Lyft Driver
Lyft also maintains a website where passengers can report an accident or dangerous drivers. The website only provides a link for reporting an accident, so users will need to click on the "Contact Us" button to connect with a Lyft representative to inform them of what happened.
Help With Filing a Claim Against a Rideshare Driver
Rideshare companies are required by law to maintain insurance on behalf of their drivers. In the event of an accident, injured passengers can file a claim with the company's insurance policy. In New Jersey, both Uber and Lyft must purchase the following insurance for each of their drivers:
• $1.5 million in third-party liability coverage: This coverage applies to accidents that are the result of a rideshare driver's negligence and is available to cover the injuries of third parties, meaning anyone other than the rideshare driver. This includes rideshare passengers, other drivers and passengers, pedestrians, bicyclists and more.
• $1.5 million in uninsured (UM) and underinsured motorist (UIM) coverage: This coverage applies to accidents caused by parties other than the rideshare driver, when the at-fault either does not have insurance or does not have sufficient coverage. For example, if another motorist runs a stop sign and crashes into a rideshare driver's car, an injured passenger would be covered under the rideshare company's UM or UIM policy.
This insurance kicks in from the moment you are picked up, and lasts until you get dropped off. Thus, if you were injured in a New Jersey Uber accident or New Jersey Lyft accident, there are ways to recover compensation for the injuries you sustained.
Speak With an Uber or Lyft Accident Attorney About Your Injuries
If you have been injured in a New Jersey rideshare accident, reach out to the dedicated New Jersey car accident lawyers at the Todd J. Leonard Law Firm. Our Uber Accident and Lyft Accident attorneys have been helping accident victims recover compensation for their injuries for more than 30 years. When you meet with us, we will explain the recovery process in clear terms, so you can decide how you would like to proceed. If you determine you want to bring a claim against the at-fault driver, we will handle every aspect of the case so you can focus on recovering from your injuries.
At the Todd J. Leonard Law Firm, we've been representing New Jersey injury victims for more than three decades. We have successfully served thousands of clients over this time, recovering over $100 million on their behalf. Our founder, Attorney Todd Leonard, has devoted his entire legal career to helping accident victims recover the money they need to move on with their lives after suffering serious injuries due to no fault of their own. To learn more about how we can help you pursue a claim for compensation, give us a call today at (973) 920-7900 to request a free and confidential consultation. There is no risk in calling, because we never charge a fee unless we can help you recover compensation for your injuries. We have offices conveniently located in Denville and Morristown.