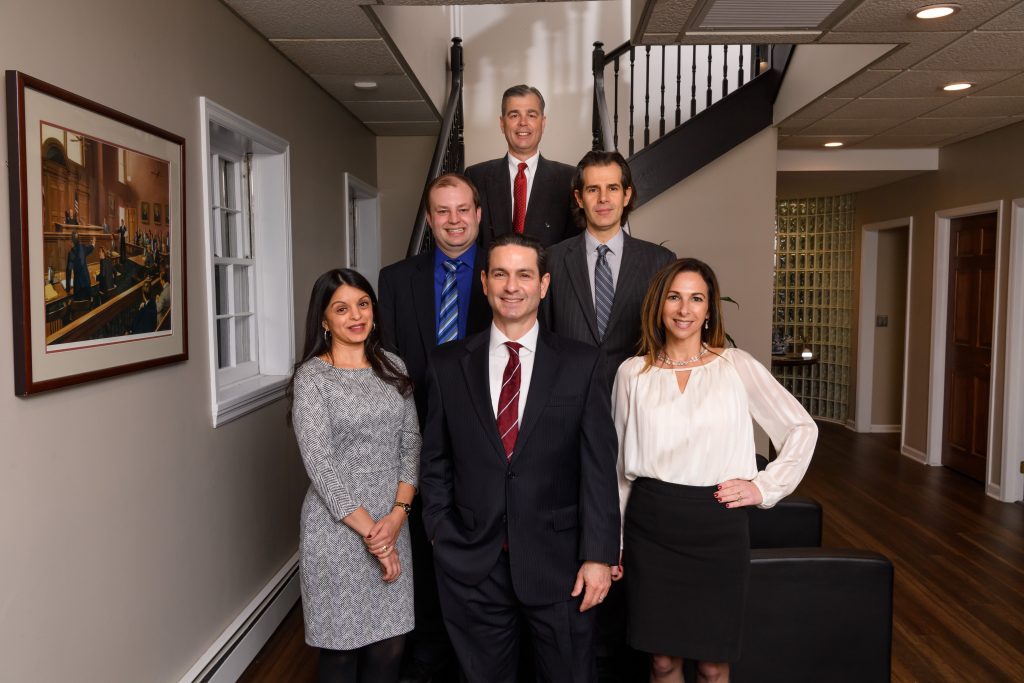 How Will I Get Paid after I'm Hurt at Work in New Jersey?
When a New Jersey worker gets hurt at work, and a workers' compensation claim is opened by your employer, you are entitled to certain benefits, which includes getting paid while you recover from your injury.
How is my average weekly wage calculated?
In New Jersey, you are entitled to receive 70 percent of your average weekly wage when receiving temporary total disability benefits. The average weekly wage is calculated by taking the average of what you made each week for the 26 weeks prior to the date of the accident. If you have not worked for your employer for the 26 weeks prior to the accident, your average weekly wage is determined by taking the average weekly wage for the weeks you have worked for your employer.
When I am entitled to temporary total disability benefits?
When a doctor authorized by workers' compensation has determined that you are not able to work or can only work with restrictions that cannot be accommodated by your employer for seven or more days, you are entitled to temporary disability benefits. The seven day period includes weekends and holidays and does not need to be consecutive. Temporary disability benefits will continue for however long you are unable to work up to 400 weeks.
How much I am entitled to receive in temporary disability benefits?
In New Jersey, you are entitled to receive 70 percent of your average weekly wage as temporary disability benefits which is non-taxable. However, the 70 percent is subject to both a minimum amount and maximum amount. Regardless of your average weekly wage, for workplace injuries that occur in the year 2020, you cannot receive less than $252 per week or more than $945 per week.
The workers' compensation statute requires that an employee who is hurt on the job must report the injury to their employer as soon as possible. Upon notice to your employer of the accident, you are entitled to three benefits. They are:
All of your medical treatment and bills will be covered as long as you go to an authorized doctor
While you are unable to work and healing, you will receive 70% of your wages up to a state maximum
You are entitled to a "Permanency Award" – this applies to a functional loss or disability that is attributed to your on-the-job injury
Many work-related injuries are attributed to construction site accidents, slip and fall accidents, truck accidents, and car accidents, which often involve a third party or outside contractor. It is very important to seek the advice of a qualified and experienced New Jersey personal injury attorney to evaluate all potential claims.
Get a Free Case Evaluation from Our Team of Experienced New Jersey Workers' Compensation Claims Lawyers
The Todd J. Leonard Law Firm has over 30 years of experience handling workers' compensation claims, and all types of serious personal injury accidents, including wrongful death claims. Todd J. Leonard is Certified by the Supreme Court of New Jersey as a Certified Civil Trial Attorney, and has successfully handled all types of serious accidents, representing thousands of clients throughout New Jersey. Our attorneys will fight for your rights, which includes getting the medical treatment you need, any wages you are legally owed, and compensation for your injuries. Additionally, our team of trial lawyers will be in contact with your employer's insurance carrier to ensure you receive timely authorization for your medical treatment, and when you can return to work, if at all.
There are strict time limitations to file your workers' compensation claim and third party lawsuit. Please give us a call today at (973) 920-7900 to request a Free, Confidential Consultation. There is never a fee unless we obtain a recovery. We have offices conveniently located in Denville, Morristown, and Newark.