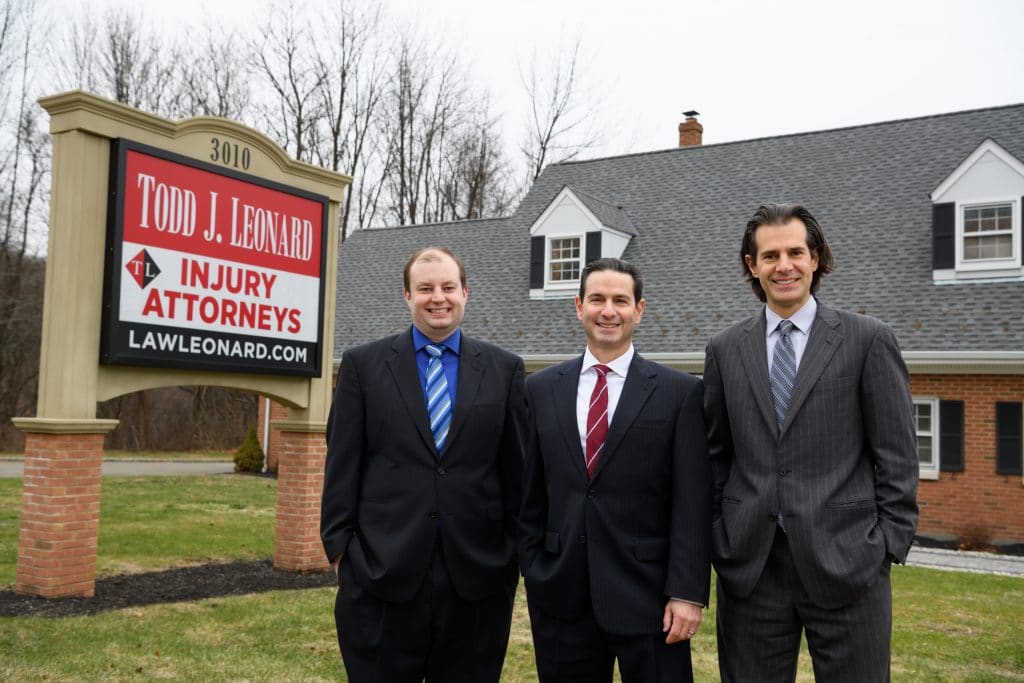 Experienced New Jersey Workers' Compensation Attorneys
When a New Jersey employee is injured on the job, they may not always be certain on what steps to take to protect their rights and how to receive medical treatment for their injuries.  It is very important to seek the advice of a qualified and experienced New Jersey workers' compensation attorney who will fight on your behalf. The lawyers at the Todd J. Leonard Law Firm have the expertise you can trust to help you get all of your benefits and compensation you deserve.
Our office routinely files motions in the New Jersey workers' compensation courts to make sure our clients receive all the medical treatment they need and are paid appropriately for their time out of work.
Put Our Over 30 Years Experience and 5-Star Reviews to work for you now!
The Todd J. Leonard Law Firm has over 30 years of experience handling workers' compensation claims, and all types of serious personal injury accidents, including wrongful death claims. Todd J. Leonard is Certified by the Supreme Court of New Jersey as a Certified Civil Trial Attorney, and has successfully handled all types of serious accidents, representing thousands of clients throughout New Jersey. Our New Jersey Workers Compensation attorneys will fight for your rights, which includes getting the medical treatment you need, any wages you are legally owed, and compensation for your injuries. Additionally, our team of trial lawyers will be in contact with your employer's insurance carrier to ensure you receive timely authorization for your medical treatment, and when you can return to work, if at all. We will also evaluate any potential third party claims.  There are strict time limitations to file your workers' compensation claim and third party lawsuit. Please call our Denville Headquarters now at (973) 920-7900 for a free, confidential consultation.