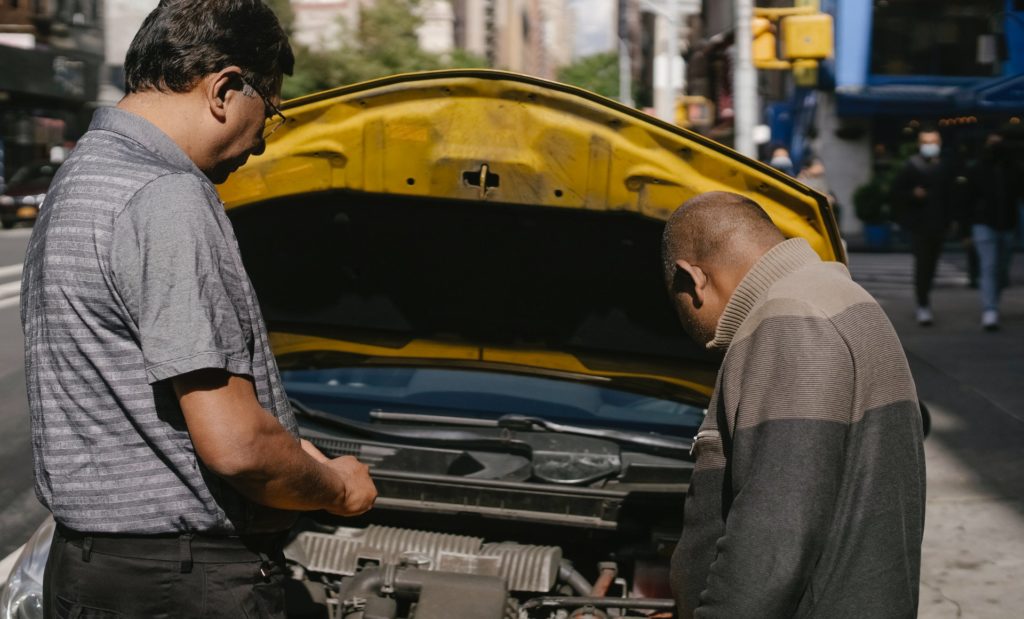 What Should I Not Do After My Car Accident in New Jersey?
There are several things that you should not do after an accident. Those things include:
Never, ever leave the scene of the accident.

If you are involved in an accident, you should call the police. There are strict criminal penalties if you fail to obey the law.
Not calling 911.

There is an erroneous assumption that you only call 911 if someone has been injured. This is not the case. Always call 911 to ensure the police investigate it and create a record of the crash. This helps an attorney build a car accident claim.
Do not forget to exchange information.

It's easy to be confused after an accident, but make sure to exchange all the information you can, and most importantly, insurance company contacts and policy numbers. Make sure you also trade names, vehicle registration numbers, and addresses. An accident claim cannot be processed without this information.
Do not ever underestimate your injuries.

You have no idea how bad they may be until later and until being evaluated by a doctor. In the aftermath of the crash, while the adrenaline is pumping, you do not feel much pain. That comes later. Even if you think your injuries are minor, seek medical help and maintain all medical records. Your attorney can use it to build a car accident claim. It is proof that you were injured and demonstrates the severity of your injuries and is a documented record of your treatment.
If you are in an accident, it is important to provide honest and truthful information to the police.
Do not fail to collect whatever evidence you can gather.

Take pictures of everything you can with your cellphone. Include the scene, where the cars are, the signs and signals in the area, note the weather, and whether there was a lot of traffic. Dictate notes to yourself if you need to and send them to someone. Get eyewitness information if possible and take pictures of your injuries. Get what information you can, as it is going to help you later when you take it to your Todd J. Leonard Law Firm Car Accident Attorney.
Do not speak to the other party's insurance company.

Insurance companies are famous for this tactic that is disguised as being kind and caring. If you do not have a lawyer when they call, they try to talk you into a quick settlement for as little as possible. While it may sound good when you hear the number, it is usually never enough because injuries take days, weeks, or months to appear and you do not know how serious they are going to be. Those injuries may result in expensive surgery and recovery time. Taking a low settlement means you cannot pay expensive medical bills and cannot re-open your claim. The rule of thumb after a collision is do not speak to the other party's insurance company no matter what they say or want. You are under no obligation to do so. Rather, speak to your Car Accident Attorney at the Todd J. Leonard Law Firm, who will protect your rights, and ensure you receive maximum compensation when dealing with the insurance adjusters.
Do not forget to contact your insurance company about the crash. You are obligated to call your insurance company, notify them of the collision and file a claim. If you do not do that, your claim may be denied. Your insurance company may ask you for a recorded statement. You are obligated to provide one, as your insurance policy says you have a duty to cooperate. Speak to your car accident attorney at Todd J. Leonard Law Firm before agreeing to a recorded statement. There are some pitfalls you want to avoid.
Do not forget to retain an attorney.

While you may think you do not need a car accident attorney, the truth is dealing with insurance companies, accident reports, eyewitness reports, and medical information is often not something an accident survivor wants to do. Unless you are an attorney and know the law, filing a claim can be difficult.

The Todd J. Leonard Law Firm Car Accident lawyers deal with both insurance companies – yours and the at-fault party(ies), keeps track of all the issues that need to be taken care of, handles all the paperwork, and interacts with the insurance companies so you can focus on healing. Going it alone can cost you thousands of dollars.
Never lie or be dishonest with your attorney. Your New Jersey Car Accident lawyer needs to know all the accurate information you have in the aftermath of a collision. Be completely honest and discuss all aspects of your accident. The attorney needs to hear it all to help you. Also, remember to ask your lawyer questions. You need to know how the law works, what happens as you move forward, and what the possible outcome may be.
Contact the Experienced Car Accident Lawyers at the Todd J. Leonard Law Firm Now!
If you or a loved one has suffered serious car accident injuries, or sadly, a wrongful death, as the result of a New Jersey car accident, reach out to the Todd J. Leonard Law Firm for immediate assistance.
Attorney Todd Leonard is a Certified Trial Lawyer with more than 30 years of experience helping accident victims recover the compensation they need to overcome the hurdles they face, now and in the future. The car accident attorneys at the Todd J. Leonard Law Firm take an individualized approach to every case they handle, ensuring each client gets the attention they deserve.
Over the years, the Todd J. Leonard Law Firm has recovered a total of more than $100 million on behalf of our clients. To learn more and to schedule a free consultation, give us a call today at 973-920-7900. You can also connect with us through our online form. We have two conveniently located offices in Denville and Morristown, New Jersey.