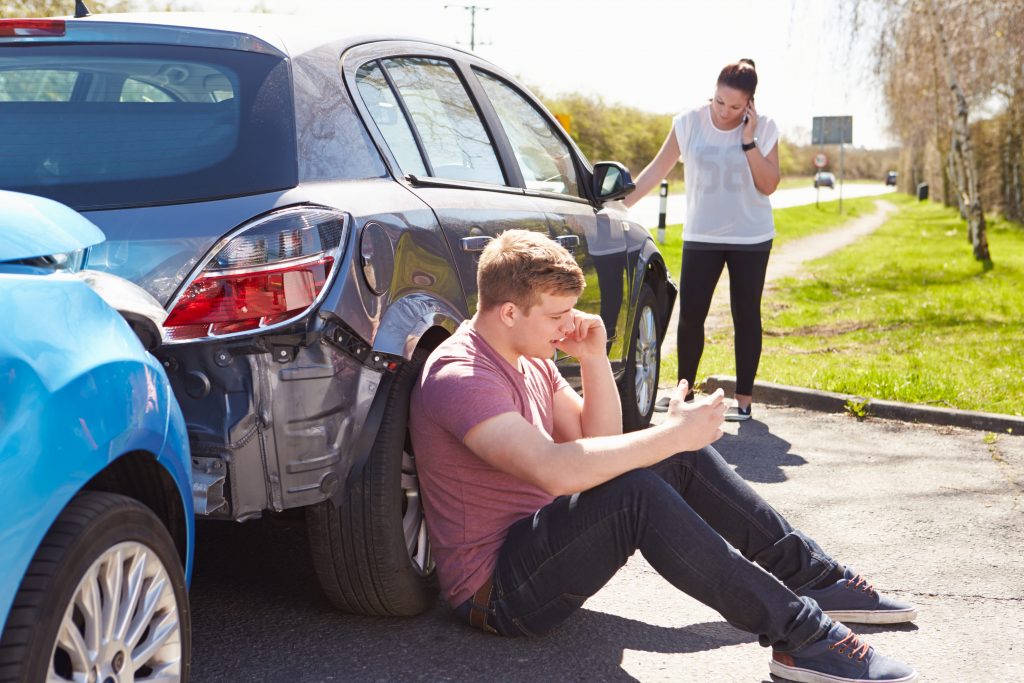 What to Do After an Uber Car Accident in New Jersey
With an increasing number of passengers opting to use ridesharing platforms such as Uber to get around, it is only logical that more people will experience accidents on the road. Since ridesharing companies have different insurance policies than Taxi services, the protocol for how to respond after an accident may be unclear to many.
As a passenger in a New Jersey taxi, the company that owns and maintains the vehicle is liable for any medical expenses, injuries, or other losses caused by the accident. As a commercial driving service, the company is responsible for providing the passenger with a reasonable settlement.
If you are a passenger using Uber in New Jersey and you get into an accident, you should be covered under Uber's insurance policy for personal injuries or death. Before stepping into an Uber car, it is important to understand the situations in which you are covered under Uber's or your driver's insurance policies.
What to do after an accident
When you are involved in an Uber car accident, it is important to respond as you would in any other car accident. If you need immediate medical attention, call 911 right away. Even if no one is injured, you should speak with the driver, other passengers and any witnesses to exchange insurance information. Take photographs of the accident if possible. Do not leave the scene of the accident until the police and paramedics have cleared you to leave. You should also promptly report the accident to your insurance company, as well as Uber.
Uber Liability
New Jersey has a new law that imposes standards regarding driver eligibility, background checks, and insurance coverage for ride-hailing companies, such as Uber, which mandates insurance coverage provided by both the driver and the ride-hailing company. A "limitation on lawsuit option" cannot be asserted by the ridesharing company or its driver in any action for damages arising from a prearranged ride, or asserted against any party not receiving personal injury protection (PIP) benefits in any action for damages arising from a prearranged ride. Ride-hailing companies will now be treated similarly to a livery vehicle or trucking company in the event they are involved in an accident; i.e., "no limitation lawsuit threshold."
Importantly, ridesharing companies are now required to carry $1.5 million of liability coverage and $1.5 million uninsured/underinsured coverage when a passenger is in the vehicle (it was previously set at $1 million of coverage for both categories).
Can You Sue Uber?
You can bring a lawsuit against Uber to obtain compensation for injuries, pain and suffering, emotional distress and past and future medical care, as long as you can prove liability and damages.
When Your Uber Driver Was Not At Fault
If you were injured as an Uber passenger in an accident caused by someone who was not your driver, you may or may not be able to collect damages from the driver at fault. Some drivers drive illegally without insurance, or their insurance policies may not cover more than $15,000 for causing injury or death. In such a situation, the injured passenger may wish to file a claim with Uber to receive a higher award.
What Damages Can I Obtain in a Lawsuit Against Uber?
If you were involved in an Uber car accident, you may be able to obtain compensation for the following:
– Past and future physical pain and suffering, mental anguish, and physical impairment
– Past and future medical, hospital, rehabilitation, disability and other health care related expenses
– Lost wages, salary or income, and property damage
– Loss of future income due to any long-term disability
– Punitive damages (for cases of extreme driver negligence)
– Wrongful death when the lawsuit is brought by the family of the loved one who died
Uber car accident cases can become complicated if both Uber and the driver's insurance deny liability. If you have been injured in an Uber car accident, contact the New Jersey Personal Injury Lawyers at the Todd J. Leonard Law Firm. They have over 25 years of experience successfully handling all types of serious car accidents, and have represented thousands of clients throughout New Jersey.