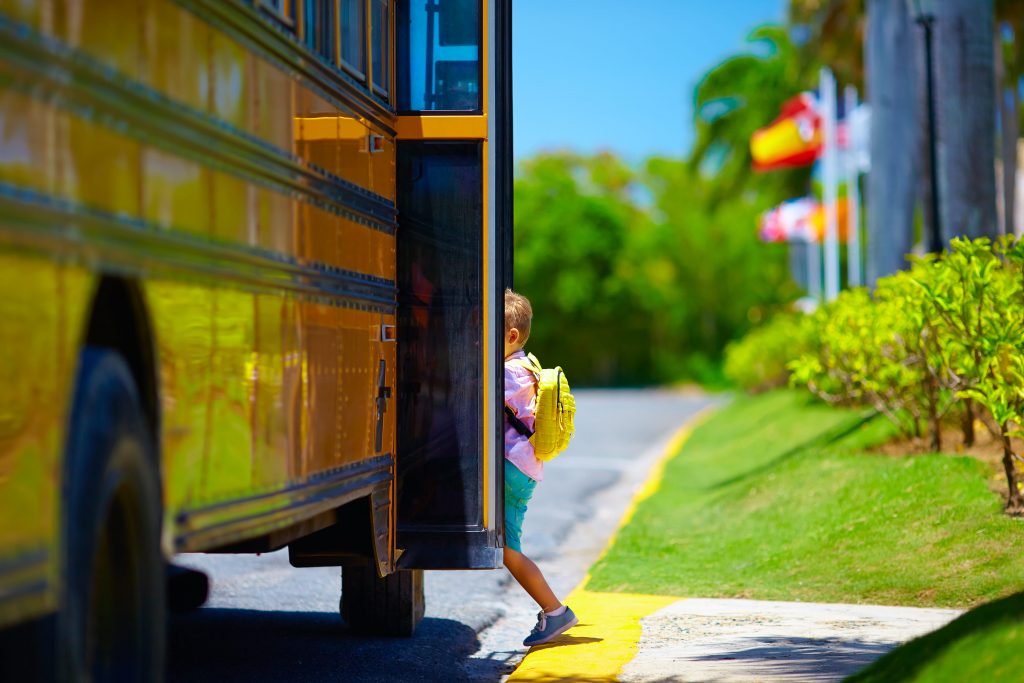 Back to School Safety in New Jersey
Across New Jersey, parents and children are either enjoying the last days of summer, or already have begun their 2017-18 school year. Whenever your child begins school, it is vitally important to speak to them about school safety and being aware of their surroundings at all times if they walk or bike to and from school. While it can be an exciting time for many students, it can also be very hectic. With the new school year comes traffic congestion, with our roads filled with students walking or being driven to school, or riding school buses or their bicycles. Additionally, inexperienced teen drivers are driving themselves to school for the first time. The combination of these traffic conditions can often create dangerous situations for students walking / bicycling in crosswalks, as well as motorists who are trying to drop their kids off at school on their way to work.
According to a study by SafeKids.org, 61 children are hit by cars every day in the United States, most often during the hours before and after school, and peaking in September.
Yet another major impediment to safety is the new phenomenon called "distracted walking;" i.e., texting or talking on your cell phone while walking to/from school. The National Safety Council is focused on efforts to eliminate distracted walking. According to a study by The Nielsen Company, kids age 13 to 17 send more than 3,400 texts a month (seven messages every hour they are awake).
They recommend these year-round safety tips:
Never walk while texting or talking on the phone
If texting, move out of the way of others and stop on the sidewalk
Never cross the street while using an electronic device
Do not walk with headphones on
Be aware of the surroundings
Always walk on the sidewalk if one is available; if a child must walk on the street, he or she should face oncoming traffic
Look left, right, then left again before crossing the street
Cross only at crosswalks
Driver inattention is a serious issue too, as witnessed by New Jersey's Distracted Driving Law – "U Drive, U Text, U Pay." It is especially critical for motorists to pay attention in school zones, drop-off and pickup areas, and all crosswalks, to keep children safe as the school year begins.
If you or a loved one have been seriously injured in a New Jersey accident, or lost a loved one in a New Jersey fatal accident, and feel it is due to another's negligence, it is critical that you retain an experienced New Jersey personal injury attorney.
Contact Us Now for a Free Consultation
The experienced New Jersey Accident Lawyers at the Todd J. Leonard Law Firm have tremendous expertise in handling all types of accident cases, including those that involve serious injuries or fatalities. Our New Jersey Personal Injury Attorneys have over 25 years of experience handling serious injury claims and wrongful death claims throughout New Jersey. Todd J. Leonard is Certified by the Supreme Court of New Jersey as a Certified Civil Trial Attorney, and has devoted his entire career to fighting for his clients' rights.
Contact us today for a free, confidential consultation at (973) 920-7900. There is never a fee unless you win. The Todd J. Leonard Law Firm has four convenient locations, including in Morris County, New Jersey – Denville (our main office), and Morristown, as well as offices in Newark and Woodbridge. Put our experience and proven results to work for you now.