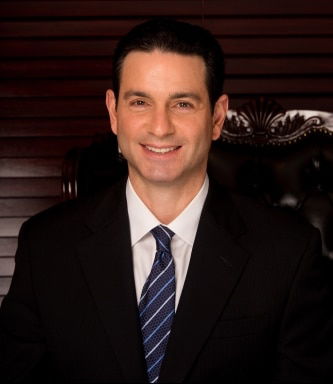 Recent Law Extends Statute of Limitations for Sexual Abuse Victims in New Jersey
In a major victory for New Jersey victims and survivors of sexual abuse and sexual assault, in May 2019, Governor Phil Murphy signed a bill that extended the statute of limitations that now allows survivors the legal right to get the justice they deserve. The Todd J. Leonard Law Firm fully supports this important bill, S-477, which the Governor signed into law on May 13, 2019, and went into effect on December 1, 2019. "Finally, victims of sexual assault will get the justice they deserve," said Founding Partner Todd Leonard.
These victims often suffer their entire lives after enduring sexual abuse by their perpetrators; this bill allows them to get the justice they deserve. The new law provides for:
A two-year window from enactment for the filing of any civil case alleging adult or minor sexual abuse that occurred in the past;
That anyone under 18 who has been sexually abused in the past be able to bring a cause of action within the next two years;
That those who were sexually abused in the past as minors and who miss the two-year filing window be able to bring their cause of action until age 55;
That those 55 and older who allege delays in connecting past abuse to damages have an opportunity to seek justice through the courts—a period of seven years from the point they made that connection.
Sadly, many organizations and institutions protected sexual predators for years; S-477 now provides victims the ability to hold their abusers fully accountable. The New Jersey sex abuse attorneys of the Todd J. Leonard Law Firm have vast experience representing survivors of sex assault / abuse in civil lawsuits seeking to recover financial compensation for the harm done to them. Our law firm is committed to doing our best to provide outstanding personal injury representation, and will work closely with your counselors to understand the gravity of all your harms. We also will retain our own medical experts to evaluate the nature and extent of all of your injuries and losses. We have successfully filed many lawsuits in both federal and state court, against various defendants, including employers, school boards and schools, police departments, camps, and religious organizations, such as the clergy and church. If you have been a victim while attending the Boy Scouts of America, attending a camp, or abused by a priest, teacher or counselor, we have the experience and compassion to help.
Contact Our Team of Experienced New Jersey Civil Sexual Abuse Lawyers
If you, or a loved one, have been the victim of sexual abuse or sexual assault, contact one of our experienced New Jersey Civil Sexual Abuse attorneys who can provide you with the legal representation and advice during this difficult time. Our attorneys understand these are very private and sensitive matters, and that all discussions are strictly confidential. Our lawyers will fight for your rights and will hold all those accountable – we will get you the justice you deserve. The New Jersey Personal Injury Lawyers at the Todd J. Leonard Law Firm have over 30 years of experience successfully handling all types of lawsuits, and have represented thousands of clients throughout New Jersey. We have recovered millions of dollars in compensation for our clients. Please give us a call today at (973) 920-7900 to request a Free, Confidential Consultation. There is never a fee unless we win. We have offices conveniently located in Denville, Morristown, and Newark.