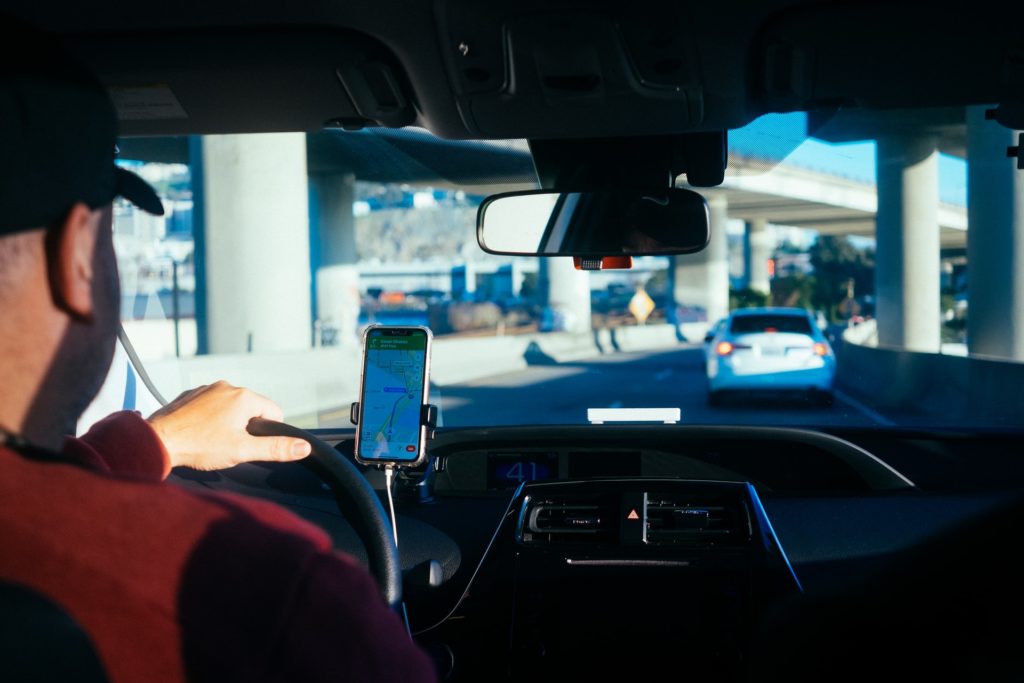 How to File a Claim for a Lyft Accident in New Jersey
Lyft and other rideshare companies have enjoyed tremendous growth over the past decade. As a result, the number of Lyft drivers on the road has increased dramatically. While most rideshare drivers are responsible motorists who take their job seriously, that is unfortunately not always the case. In fact, according to a 2019 report, rideshare drivers may be responsible for an increase of approximately 3 percent in the number of motor vehicle fatalities and fatal accidents. However, after a New Jersey Lyft accident, many injury victims have questions about how to proceed. At the Todd J. Leonard Law Firm, we proudly represent rideshare accident victims in personal injury cases. Our team of New Jersey personal accident lawyers has more than 30 years of experience handling all types of car accident cases, including Lyft accidents.
Bringing a personal injury lawsuit after a Lyft accident can feel like an overwhelming endeavor. Rideshare accidents involve multiple parties, including the rideshare driver, their insurance company, Lyft, and Lyft's insurance company. For example, the insurance policies that cover rideshare drivers are extremely complex in that they provide varying coverage based on when the accident occurred in the rideshare process. A New Jersey Lyft accident lawyer at the Todd J. Leonard Law Firm can help you better understand your rights and how to pursue them effectively.
Below are a few important steps to help those wondering how to file a claim for a Lyft accident in New Jersey:
Be Sure You Understand Lyft's Insurance Policy
After any car accident, before you bring a personal injury claim, you start by filing a claim with the at-fault driver's insurance policy. All motorists in New Jersey are required to have insurance, and Lyft drivers are no exception. State law requires Lyft to purchase insurance on behalf of its drivers.
However, the amount of insurance coverage required depends on the stage in the rideshare process. For example, once a Lyft driver accepts a passenger, Lyft must provide a commercial car insurance policy with at least $1.5 million in liability coverage for death, bodily injury and property damage. The company must also provide uninsured/underinsured motorist coverage in the amount of at least $1.5 million, which covers all occupants of the vehicle if another motorist causes an accident and does not have any insurance or does not have sufficient insurance.
Notably, in New Jersey, if you selected the "limitation on lawsuit option" when purchasing your car insurance coverage, you will need to prove that you have sustained a permanent injury based on objective evidence to recover under your policy. This would be the case even if the other driver was at fault. However, if you are injured in an accident caused by a Lyft driver, whether you are a driver or passenger of the other vehicle or a passenger of a Lyft vehicle, the limitation on lawsuit option does not apply, and you will not need to prove you have sustained a permanent injury.
Importantly, this means that any Lyft passenger involved in an accident will almost certainly be covered under the company's commercial insurance policy. However, the coverage available when a Lyft driver is not on a prearranged ride is much lower. When not providing a prearranged ride, a Lyft driver must maintain liability insurance for at least $50,000 for death or bodily injury per person, $100,000 for death or bodily injury per incident, and $25,000 for property damage. You may need to file a claim with the driver's personal insurance policy or your own policy in this situation.
Report the Accident to Police
Regardless of whether you believe you suffered serious injuries, it is imperative that you report the accident as soon as possible. Reporting the accident ensures that emergency responders will be sent to the scene and creates an official record of the accident. This can make it harder for the rideshare driver or an insurance company to claim that your injuries were not the result of the accident.
Get Immediate Medical Attention
After a Lyft accident, emergency responders may offer to take you to the emergency room. You should take them up on this offer, as you cannot be sure of the extent of your injuries until you get checked out by a doctor. However, even if you declined medical treatment in the immediate aftermath of the accident, visit an urgent care facility or your primary care provider as soon as possible. Having documentation of your injuries will help you prove the seriousness of your injuries and the fact that they resulted from the accident.
Be Cautious When Talking to Insurance Companies
Following any New Jersey car accident, it is imperative that you report the accident to your insurance company; otherwise, you may be unable to file a claim. Additionally, a representative from Lyft's insurance company may also reach out to you to discuss the accident and your injuries. When talking to any insurance company representative, be cautious not to admit fault and only provide them with the information they ask for. Remember, anything you say to the insurance company can be used against you, either to reduce the value of your claim or deny it altogether.
In some cases, an insurance company may extend a settlement offer. Most personal injury cases are resolved through a settlement agreement. However, this does not mean that you should jump on the first offer made by the insurance company. It is crucial that you understand the value of your case before accepting an insurance company's offer. Otherwise, you run the risk of accepting an offer that does not fairly compensate you for all of your economic and non-economic damages.
Reach Out to an Experienced New Jersey Lyft Accident Lawyer
The recovery process after a Lyft accident can be confusing. It is normal to have questions about the entire process. An experienced personal injury lawyer can help you understand how to file a claim for a Lyft accident in New Jersey. While every case is different, a personal injury attorney can help with the following:
Investigate the accident
Identify all insurance policies that may cover your damages
Communicate with the insurance company on your behalf
Negotiate with insurance adjusters
Litigate your case in front of a judge or jury, if necessary
Working with a New Jersey Lyft accident lawyer will also make the process much easier for you and your family, so you can focus on recovering from your injuries and getting your life back to normal.
Call the Todd J. Leonard Law Firm to Schedule a Free Case Evaluation Now!
If you have been in a Lyft vehicle accident, call us to discuss your case. At the Todd J. Leonard Law Firm, we know what it takes to obtain the compensation you need and deserve if you are injured. We offer relentless personal injury representation and work to prove liability and hold all parties who caused your accident responsible when it comes time to reach a settlement or verdict.
Our New Jersey personal injury attorneys have over 30 years of experience aggressively representing seriously injured clients in all types of accident claims, including those injured at work. We have successfully handled thousands of car accidents, truck accidents, motorcycle accidents, pedestrian accidents and ride-share claims. We have recovered over $100 million for our clients and can effectively negotiate on your behalf with even the largest insurance companies. We have successfully served thousands of clients throughout New Jersey. To learn more about how we can help you pursue a compensation claim, give us a call today at (973) 920-7900 to request a free and confidential consultation. You can also connect with us through our online form. There is never a fee unless we win. We have two conveniently located offices in Denville and Morristown, New Jersey.