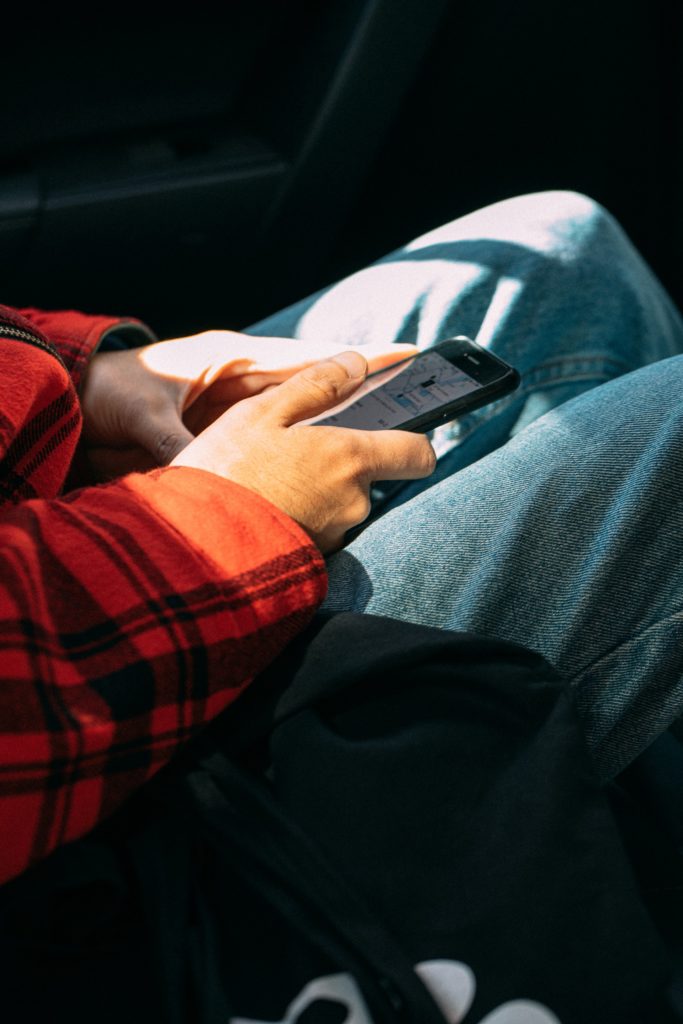 What Happens If You're Injured in an Uber Accident?
While Uber is a popular and great alternative to reach your destination, there is the possibility of being involved in an accident. Uber has completed more than 5 billion rides globally and provides 40 million rides per month in the United States. 
The difficulty with being involved in an Uber accident is that the company does not own and manage a fleet of vehicles. All the Uber vehicles belong to private car owners, whom Uber refers to as independent contractors. As stated by Uber, they only provide the technology to connect a driver and someone who wants a ride. Uber is a commercial common carrier, which raises the question of insurance. 
Why Uber Accidents Are Complicated
Ride-hailing companies have been in New Jersey for years, but there were no applicable state regulations. Only recently, the Transportation Network Company Safety and Regulatory Act (TNCSRA) mandates that at least $1.5 million in commercial insurance must be available in the event of a crash. 
Uber drivers operate in three periods or statuses. Each period has a different amount of insurance available. While an Uber crash may look similar to two private vehicles being in an accident, the main difference is that you may be able to file a claim against the Uber driver's car insurance, the driver's work insurance policy, and/or another at-fault driver's insurance. 
Being in an Uber accident can feel confusing and overwhelming. That is why it is best to discuss your case with an experienced Uber accident attorney at the Todd J. Leonard Law Firm.
What Insurance Is Applicable and When
State law requires that Uber maintain a certain amount of insurance on behalf of its drivers. Specifically, once an Uber driver accepts a passenger on the app, they must have a commercial car insurance policy with at least $1.5 million in liability coverage for death, bodily injury and property damage. Uber must also provide uninsured/underinsured motorist coverage (UM/UIM) of at least $1.5 million, which covers anyone who occupies the vehicle if another motorist causes an accident and does not have car insurance (UM) or does not have enough insurance (UIM) to compensate the injured parties.
In the scenario when an Uber driver is logged into their system, and is actively looking for passengers, they must maintain liability insurance for at least $50,000 for death or bodily injury per person, $100,000 for death or bodily injury per incident, and $25,000 for property damage.
In addition to these requirements, the Lyft drivers themselves must also maintain a personal auto insurance policy. New Jersey requires all drivers to have at least the following coverage:
Bodily Injury Liability: $15,000 per person and $30,000 per accident
Property Damage: $5000 per accident
Personal Injury Protection (PIP): $15,000 per person
It is vitally important to discuss your case with an experienced New Jersey Uber Accident Attorney at the Todd J. Leonard Law Firm. Their experience has helped many others involved in ride-hailing accidents recover the money they need and deserve.
Contact an Uber Accident Attorney to Schedule Your Free Consultation Today!
If you have been injured in an Uber vehicle accident, call us now to discuss your case. At the Todd J. Leonard Law Firm, we know what it takes to obtain the compensation you need and deserve if you are injured. We offer relentless personal injury representation and work to prove liability and hold all parties who caused your accident responsible when it comes time to reach a settlement or verdict. 
Our New Jersey personal injury attorneys have over 30 years of experience aggressively representing seriously injured clients in all types of accident claims, including those injured at work. We have successfully handled thousands of car accidents, truck accidents, motorcycle accidents, pedestrian accidents and ride-share claims, including those involving Uber and Lyft. We have recovered over $100 million for our clients and can effectively negotiate on your behalf with even the largest insurance companies. We have successfully served thousands of clients throughout New Jersey. To learn more about how we can help you pursue a compensation claim, give us a call today at (973) 920-7900 to request a free and confidential consultation. You can also connect with us through our online form. There is never a fee unless we win. We have two conveniently located offices in Denville and Morristown, New Jersey.