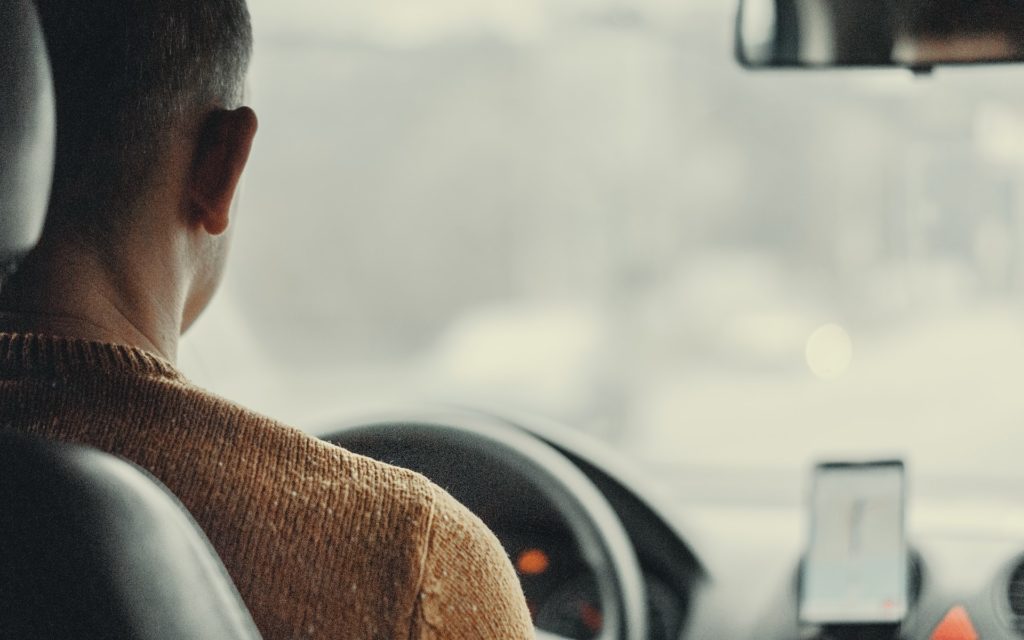 How to File a Claim for an Uber Accident in New Jersey
Given the explosive growth of Uber over the past few years, the number of New Jersey Uber accidents has skyrocketed. For those seriously injured in a rideshare accident, the path forward may not be a clear one. You may not know whether you can sue Uber or the driver after an accident. You might wonder where to look for the best New Jersey Uber accident lawyer. And you may not be sure where to obtain the appropriate medical care to address your injuries. At the Todd J. Leonard Law Firm, we proudly represent rideshare accident victims in personal injury cases. Our team of New Jersey Uber Accident Lawyers has more than 30 years of experience handling a wide range of car accident cases, including Uber accidents. We can help you understand your rights and how to pursue them effectively.
Bringing a personal injury lawsuit after an Uber accident can be confusing. These accidents involve multiple parties, most notably, the rideshare driver, their insurance company, Uber and Uber's insurance company. Rideshare companies also have incredibly complex insurance policies that provide varying coverage based on when the accident occurred in the rideshare process.
Below are the steps to take after an Uber accident.
Report the Accident
The first thing to do after an accident is to report it to the police, who will generate a police report thereafter. This is an important step for two reasons. First, it will trigger the dispatch of an emergency response team that will determine if anyone needs potentially lifesaving medical treatment. Second, reporting the accident will create an official record of the accident, making it harder for the rideshare driver or the insurance companies to claim that your injuries were caused by something other than the accident.
Get Checked Out by a Doctor
After reporting the accident, emergency responders may take you to the emergency room if you need immediate treatment. However, even if they do not offer to take you to the hospital, it is important that you visit an urgent care facility or your primary care provider as soon as possible to ensure that the accident did not cause any serious injuries, even if they are not at first immediately noticeable. The medical records created as a result of your visits will also help prove that your injuries were due to the accident and were not pre-existing or caused by something else entirely.
Report the Accident – But Be Careful What You Say
When you get into an accident, especially one in which the applicability of the other party's insurance coverage is unknown to you, it is crucial that you report the accident to your own insurance company. Failure to do so could result in your inability to recover compensation for your injuries. However, when talking to any insurance company representative, be cautious not to admit fault and only provide them with the information they ask for. Remember, anything you say to the insurance company can be used against you, either to reduce the value of your claim or deny it altogether.
Carefully Consider Any Settlement Offers Before Accepting
Once you file a claim with an insurance company, whether it is your own or the other driver's, the company may offer you a sum of money. This is a settlement offer. In other words, the insurance company is offering you money not to pursue your claim any further. While settlement offers are often a good way to resolve a personal injury claim, it is imperative that you understand the value of your case before accepting an insurance company's offer. Otherwise, you could end up accepting an undervalued offer, only to find out later that it only partially covered your accident-related expenses.
Contact an Experienced New Jersey Uber Accident Lawyer
The process of pursuing compensation after an Uber accident can be complex. It is normal not to know what to expect and to have questions about the process. An Uber Accident Lawyer, with vast experience handling rideshare accident cases, can be of great assistance in understanding how to file a claim for an Uber accident in New Jersey. While every case is different, a personal injury attorney can help with the following:
Investigating the accident;
Identifying all insurance policies that may cover your damages;
Communicate with the insurance company on your behalf;
Negotiate with insurance adjusters; and
Litigate your case in front of a judge or jury, if necessary.
Working with a New Jersey Uber accident lawyer also makes the process much easier on you and your family, so you can focus on what is most important—getting your life back to normal.
Contact the Todd J. Leonard Law Firm to Schedule a Free Consultation Today!
If you have been injured in an Uber vehicle accident, call us now to discuss your case. We have successfully handled thousands of motor vehicle accidents and ride-share claims. At the Todd J. Leonard Law Firm, we know what it takes to obtain the compensation you need and deserve if you are injured. We offer relentless personal injury representation and work to prove liability and hold those who caused an accident responsible when it comes time to reach a settlement or verdict. 
 
Our New Jersey personal injury attorneys have over 30 years of experience aggressively representing seriously injured clients in all types of accident claims, including those injured at work. We are a Five-Star rated law firm, recovering a total of more than $100 million on behalf of our clients. To learn more and to schedule a FREE consultation, give us a call today at 973-920-7900. You can also connect with us through our online form. There is no risk in calling because we never charge a fee unless we can help you recover compensation for your injuries. We have two conveniently located offices in Denville and Morristown, New Jersey.