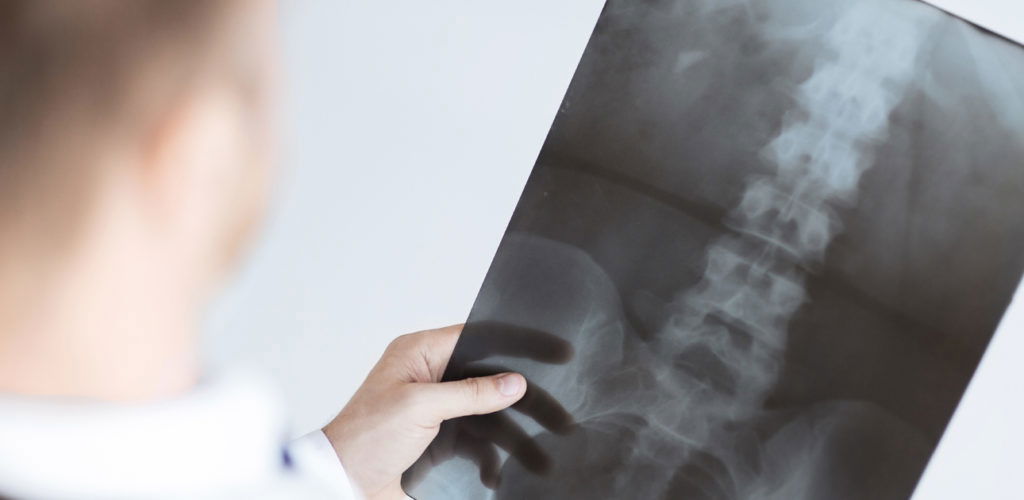 Quadriplegia and Paraplegia after a Truck Accident in New Jersey
Trucks accidents can be devastating and result in life-changing injuries to occupants in a passenger vehicle. One of the most drastic injuries is a spinal cord injury, which can result in paralysis. Spinal cord injury survivors often face thousands of dollars in medical treatment for the duration of their lives and/or may need round-the-clock care.
There are two ways to classify spinal cord injuries. The first is by where the injury is located, and the second is the severity of the injury. 
Medical professionals segment the spine into five regions to assess which area is injured. The five areas of the spine are:
Cervical
Thoracic
Lumbar
Sacral
Coccygeal
Depending on how severe the spinal cord injury is, damage to the cord can cause short-term or permanent damage such as:
Loss of sensation
Bladder issues
Bowel issues
Digestive issues
Loss of sexual function
Irregular heart rate
Blood pressure issues
Chronic pain
Difficulty breathing
Paralysis (paraplegia, quadriplegia/tetraplegia, monoplegia, hemiplegia)
Muscle spasms
Paralysis after a truck accident can affect a single body part, such as a hand or face, or be more generalized in various parts of the body depending on the location of the spinal cord damage.
Generalized paralysis includes:
Monoplegia – affecting one arm or leg. 
Hemiplegia – affecting one arm and leg on the same side.
Paraplegia – affects the mid-to-lower back, causing paralysis of the lower body, including the legs. The upper body is most often still functional. 
Quadriplegia/tetraplegia – affects all four limbs and torso due to damage to the cervical spine. It may affect a patient's ability to breathe and require a ventilator. High tetraplegia/quadriplegia typically involves the C1 – C4, but can involve the C5 – C8 vertebrae. Paralysis after a truck accident is the result of trauma to the spinal cord.
The paralysis can be permanent or temporary and be classified as either spastic or flaccid paralysis. Spastic paralysis hardens the muscles and causes uncontrolled spasming. Flaccid paralysis shrinks the muscles, making them flabby and weak.
In New Jersey, the leading causes of quadriplegia are:
Truck collisions
Sports-related injuries
Trauma to the spinal cord sustained in a truck accident has life-altering consequences and may result in death. The emotional and physical effects combined with mounting medical bills make it essential for a truck accident survivor to seek financial compensation. 
A damaged spinal cord means quadriplegia is not reversible, requiring permanent, costly medical care. For a patient injured in a truck accident, it is critical to discuss your case with a highly experienced personal injury attorney at the Todd J. Leonard Law Firm. Find out your legal rights, what you may expect while pursuing compensation, and what the possible outcome of your lawsuit may be. 
Contact the Experienced Truck Accident Lawyers at the Todd J. Leonard Law Firm Now!
If you or a loved one has suffered serious neck or back injuries, or sadly, a wrongful death, as the result of a New Jersey truck accident, reach out to the Todd J. Leonard Law Firm for immediate assistance.
Attorney Todd Leonard is a Certified Trial Lawyer with more than 30 years of experience helping accident victims recover the compensation they need to overcome the hurdles they face, now and in the future. The truck accident attorneys at the Todd J. Leonard Law Firm take an individualized approach to every case they handle, ensuring each client gets the attention they deserve. Over the years, the Todd J. Leonard Law Firm has recovered a total of more than $100 million on behalf of our clients. To learn more and to schedule a free consultation, give us a call today at 973-920-7900. You can also connect with us through our online form. We have two conveniently located offices in Denville and Morristown, New Jersey.