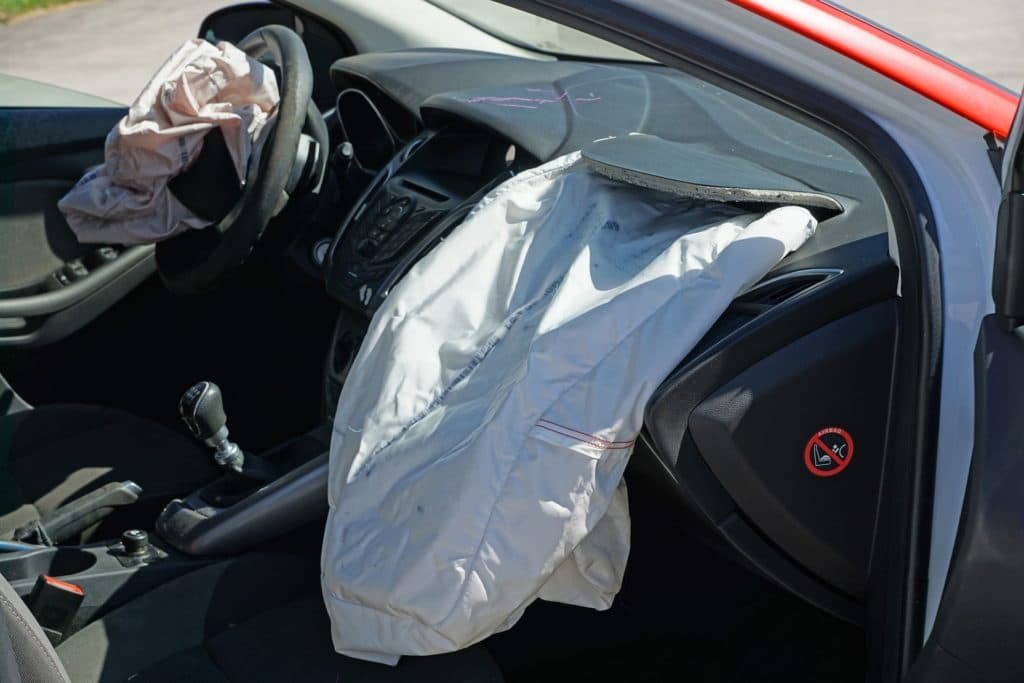 Can a Passenger in a New Jersey Car Accident File a Personal Injury Claim?
When most people think about a New Jersey car accident lawsuit, they envision a case between two drivers. And, in many cases, this is the case. However, passengers who are injured in a New Jersey car accident can also pursue a personal injury claim against any of the drivers who contributed to the crash. To the surprise of many, this includes the driver of the car the passenger was in at the time of the accident.
Under New Jersey personal injury law, all motorists owe a duty of care to others on the road, including passengers in their own car. If a driver negligently causes an accident, any passengers in their vehicle who were injured can file a New Jersey car accident lawsuit against the driver.
To successfully prove a personal injury claim, an accident victim must be able to show that the defendant violated a duty of care owed to the accident victim, and that the defendant's breach of that duty resulted in their injuries. As we just covered, drivers have a duty to their passengers. So, the question then becomes whether a passenger can prove the remaining elements of the claim.
When it comes to proving that a defendant breached the duty owed to a passenger, courts will consider the driver's actions that led up to the crash. For example, were they drunk, speeding, or not paying attention to the road at the time? If so, this may constitute a breach of the duty owed to their passenger. A driver will be issued a traffic citation in many situations or may even be arrested after an accident. When this happens, it may help an accident victim's case, because it helps prove the driver was negligent. However, there is no requirement that a driver gets cited or arrested for a passenger to file a claim; passengers can succeed in a personal injury claim even if there are no criminal charges brought.
One of the most common concerns injured passengers have is the awkwardness of filing a claim against the driver of the car. In all likelihood, if you are injured in another's car, you know them. It may be a friend, family member, or co-worker. Initially, it is common for accident victims to express hesitation about filing a case against someone they know, for fear of damaging the relationship.
Keep in mind that you may have suffered serious injuries, and it is not fair for you to be saddled with the bill. Additionally, this is the very purpose of car insurance. Provided the at-fault driver has car insurance, they will not be personally liable for your damages. Thus, by filing a claim against a negligent motorist, you are not asking the driver for compensation; you are asking the insurance company for compensation.
If you have been involved in a New Jersey car accident, you may have many questions. Reach out to a dedicated personal injury attorney for immediate assistance.
Contact an Experienced New Jersey Car Accident Lawyer Today
If you have recently been injured in a New Jersey car accident, you may be entitled to monetary compensation. The dedicated New Jersey personal injury attorneys at the Todd J. Leonard Law Firm are here to help go over your options and provide you with sound legal advice.
Our New Jersey injury attorneys have over 30 years of experience aggressively representing accident victims and their families in all types of claims, including New Jersey car accident cases. We have successfully served thousands of clients throughout this period, recovering more than $100 million on their behalf. Attorney Todd Leonard, the firm's founder, has devoted his career to helping accident victims recover the compensation they need and deserve from the parties responsible for their injuries. To learn more about how we can help you, give us a call today at (973) 920-7900 to request a free and confidential consultation. There is no risk in calling, because we never charge a fee unless we can help you recover compensation for your injuries. We have offices conveniently located in Denville and Morristown.