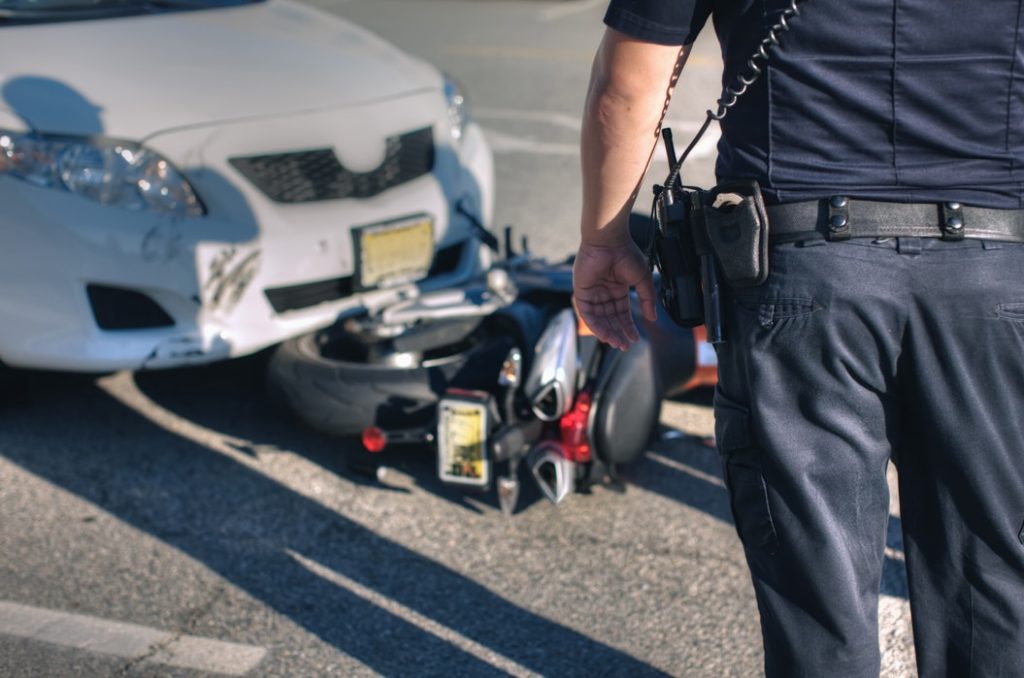 May is Motorcycle Safety Awareness Month for New Jersey
Each year, as the weather warms up, motorcycle riders are out in much greater numbers. With their increased activity, so too are the increased obligations of cars, trucks and motorcyclists alike to be extra wary of each other. As May is "Motorcycle Safety Awareness Month" in New Jersey and across the country, it's important to remind motorists to be aware of their surroundings and to share the road with motorcyclists. This includes checking your blind spots, mirrors and using turn signals whenever changing lanes and when passing.
Sadly, the common causes of motorcycle crashes continue to occur; those include:
Being impaired by alcohol; in 2015, 27% of the motorcycle riders who died in motor vehicle crashes were drunk
Speeding
Lack of motorcycle training. Indeed, according to the National Highway & Transportation Safety Administration (NHTSA), "…driving a car and riding a motorcycle require different skills and knowledge. Although motorcycle-licensing regulations vary, all States require a motorcycle license endorsement to supplement your automobile driver's license. To receive the proper endorsement in most states, you'll need to pass written and on-cycle skills tests administered by your State's licensing agency."
Motorcycle crashes often occur when the motorcyclist is in the automobile or truck driver's "blind spot" and do not see them until it is too late. Another dangerous practice is "lane splitting," which refers to a motorcyclist riding between lanes of traffic, in order to pass slower-moving cars and trucks.
Lastly, the injuries sustained in motorcycle accidents are typically more severe than when driving a car or truck, and sadly, have a higher fatality rate. Indeed, in 2016, there were 69 fatalities involving motorcycle crashes, up from 51 fatalities in 2015. Additionally, the resultant medical bills can be significantly higher than other types of accident cases.
The experienced New Jersey Motorcycle Accident Lawyers at the Todd J. Leonard Law Firm will conduct a complete and thorough evaluation of the accident by obtaining all police reports, photographs from the accident scene, and hire accident reconstruction experts, if necessary, to determine who was at fault.
Our New Jersey Personal Injury Attorneys have over 25 years of experience handling serious injury claims for thousands of clients throughout New Jersey. Todd J. Leonard is Certified by the Supreme Court of New Jersey as a Certified Civil Trial Attorney, and has devoted his entire career to fighting for his clients' rights. Our firm passionately represents our clients who have been injured, or lost a loved one in a fatal accident, and treats them like family. We will work tirelessly to get you the maximum compensation you deserve for your injuries and losses.
New Jersey has a two-year statute of limitations time limit, whereby a person can bring an injury lawsuit, so it is important to contact us now to protect your legal rights.
Contact Us Now for a Free Consultation
If you or a family member have been injured, or lost a loved one, in a New Jersey motorcycle accident, it is important to know your rights. Contact us today for a free consultation at (973) 920-7900. There is never a fee unless you win. The Todd J. Leonard Law Firm has four convenient locations, including in Morris County, New Jersey – Denville (our main office), and Morristown, as well as offices in Newark and Woodbridge. Put our experience and proven results to work for you now.