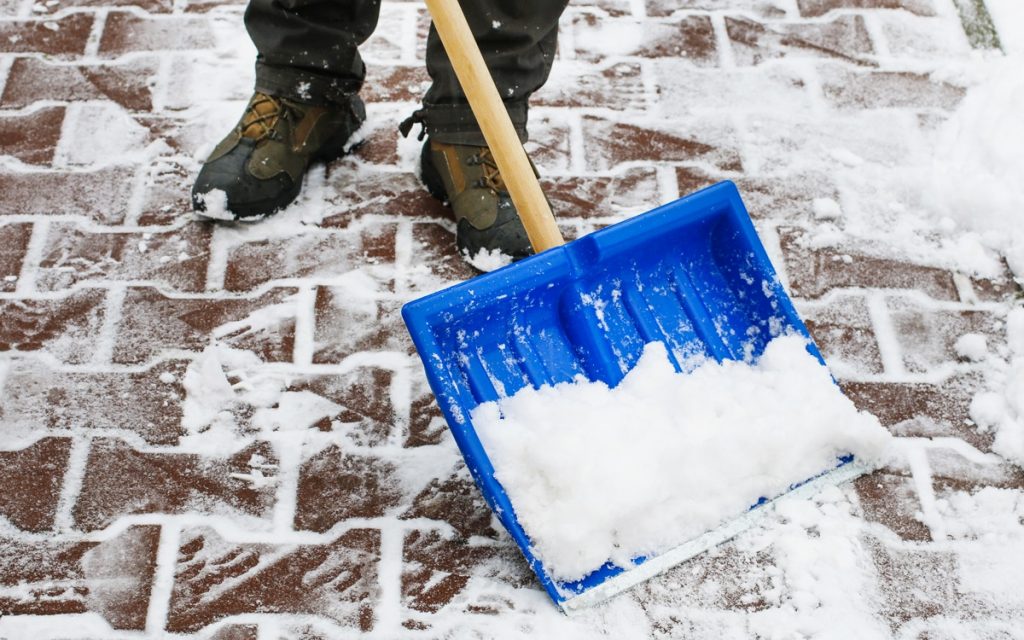 Commercial Property Owners' Responsibilities in New Jersey During Winter
Winter storms in New Jersey bring snow and ice, which can often lead to serious slip and fall injuries. New Jersey commercial property owners of shopping malls, grocery stores, apartment complexes, retail stores, and other businesses have a duty to maintain their parking lots, walkways, and other points of ingress and egress, to ensure these areas are safe. In New Jersey, commercial property owners who knew, or should have known about the dangerous conditions on their property, and failed to act on that dangerous condition that caused an unreasonable risk of harm, can be held liable. Moreover, each commercial property owner must be aware and follow their local municipality's ordinances with respect to the removal of snow and treating of ice with salt / ice melt. Often after removing snow, runoff from melting snow or leaking gutters can re-freeze and form ice on previously shoveled surfaces. Also, when there is a substantial snowfall and temperatures moderate, piles of snow can melt and then re-freeze and cause black ice.
Many times, commercial property owners will hire third-party and/or outside contractors to remove snow and treat icy conditions. If the snow removal company fails to properly maintain the property, they also can be held liable.
To be successful in a New Jersey slip and fall accident lawsuit, you must prove the landlord or property/business owner was negligent in not maintaining their property in a safe condition, and/or his contractor's actions (such as a snow removal contractor or maintenance company), or lack thereof, led to dangerous conditions that caused your accident. In sum, it is a commercial property owner's responsibility to take reasonable steps to ensure their premises are safe, and that no dangerous conditions exist where someone could be injured. The aftermath of a serious slip and fall injury can have devastating and lifelong consequences. You may now be faced with lost wages, costly medical bills, and may have to change your way of living. These cases are often complex and require a thorough evaluation. Therefore, it is very important to seek the advice of a qualified and experienced New Jersey personal injury attorney.
Get a Free Case Evaluation from an Experienced New Jersey Slip and Fall Attorney
The Todd J. Leonard Law Firm has over 30 years of experience handling all types of Slip and Fall accident injury claims throughout New Jersey. Todd J. Leonard is Certified by the Supreme Court of New Jersey as a Certified Civil Trial Attorney, and has devoted his entire career to fighting for his clients' rights. Our team of New Jersey Accident Attorneys passionately represent our clients who have been injured. Our experienced New Jersey Slip and Fall Lawyers are dedicated to doing their best to help their clients, and will treat you like family.
There are strict time limitations to file a personal injury lawsuit. Talk to an experienced attorney now! Call today at (973) 920-7900 to request a Free Confidential Consultation. There is never a fee unless we obtain a recovery. We have offices conveniently located in Denville, Morristown, and Newark.