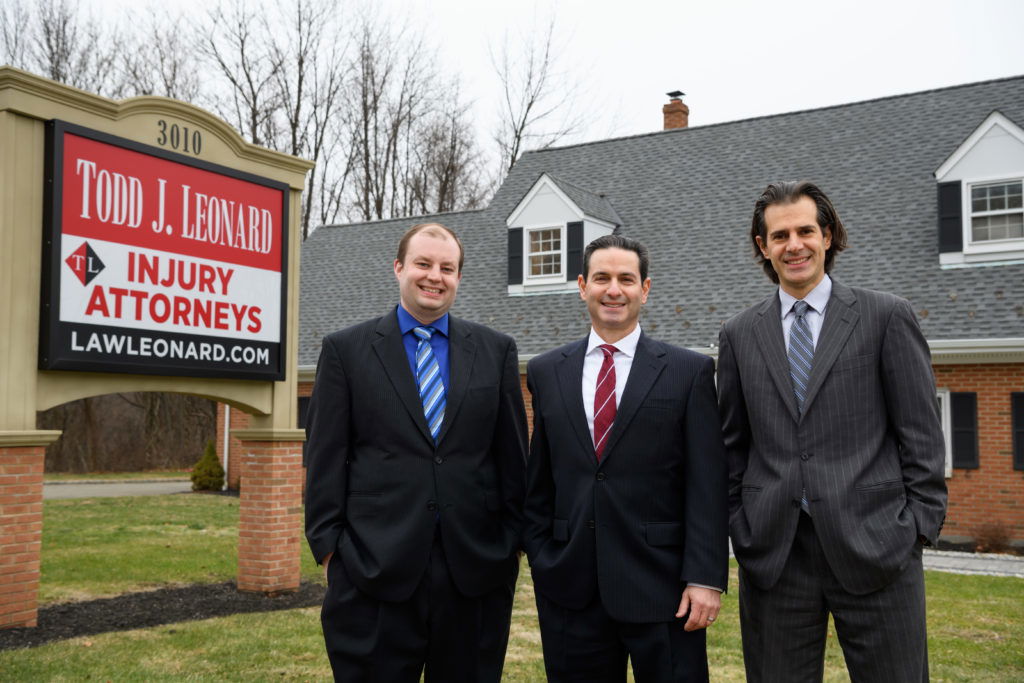 The Todd J. Leonard Law Firm Fights to Protect New Jersey Workers' Rights!
Judge Rules Shooting is Compensable in Amazon Work Accident in New Jersey
Paul G. Paravati, Esq. of the Todd J. Leonard Law Firm successfully argued that Amazon was responsible, under New Jersey workers' compensation law, for injuries which occurred to one of their employees due to a random shooting.

On October 11, 2020, our client, who was employed at an Amazon warehouse, was taking his lunch break outside to smoke a cigarette. While sitting a few feet from the entrance of the Amazon warehouse, an unknown individual shot him several times in the chest and arm, causing life threatening injuries and putting him in a coma temporarily. Despite the fact that this shooting had taken place mere feet from the entrance to Amazon's warehouse, and in an area employees had been directed to smoke in by Amazon, the company refused to accept this employee's workers' compensation claim, denying him critical medical treatment and temporary wage benefits. Amazon denied this tragic incident was compensable.

Our firm fought for over two years that this employee was entitled to receive benefits under the workers' compensation statute. Mr. Paravati was successful at trial and a workers' compensation Judge in Essex County found that the employee (petitioner) was indeed in the course of his employment when he was injured and ordered Amazon to pay petitioner for all his medical treatment and past and current wages.

In her opinion, the Judge of Compensation found that Amazon had created a "De Facto" smoke area through their actions. Amazon exercised control over a public sidewalk in the immediate vicinity of the warehouse. Amazon had placed a welcome sign, garbage can, giant ashtray all in the immediate area and had told workers this area was for them to smoke in. Furthermore, it was proven that although petitioner was injured by a criminal act of a third party, due to the fact that it had been a random attack, the police investigation revealed no connection between the petitioner and his assailant, it was a neutral risk of the job and thus compensable.

There have been multiple stories in the news over the past few years regarding the negative treatment of workers by Amazon. This case is a significant win, not just for Amazon workers, but all employees in New Jersey because it reinforces workers' rights to compensation for injuries occurring during break times.
Get a FREE Case Evaluation from Our Team of Experienced New Jersey Workers' Compensation Lawyers
If you are seriously injured in a work-related accident, or lost a loved one, our team of experienced New Jersey Workers' Compensation Attorneys can offer the advice you can trust and need during this uncertain and difficult time. Todd and his team have over 30 years of experience handling all types of serious accidents, including truck and car accidents, motorcycle accidents, slip and fall accidents, wrongful death, and workers' compensation claims. Our firm will fight to make sure your rights are fully protected and you obtain the compensation you deserve.
Please call us now for a free, confidential consultation at our Headquarters in Denville, NJ at (973) 920-7900. To read more about our law firm's results, please visit https://www.lawleonard.com/results. WE PUT OUR CLIENTS FIRST!