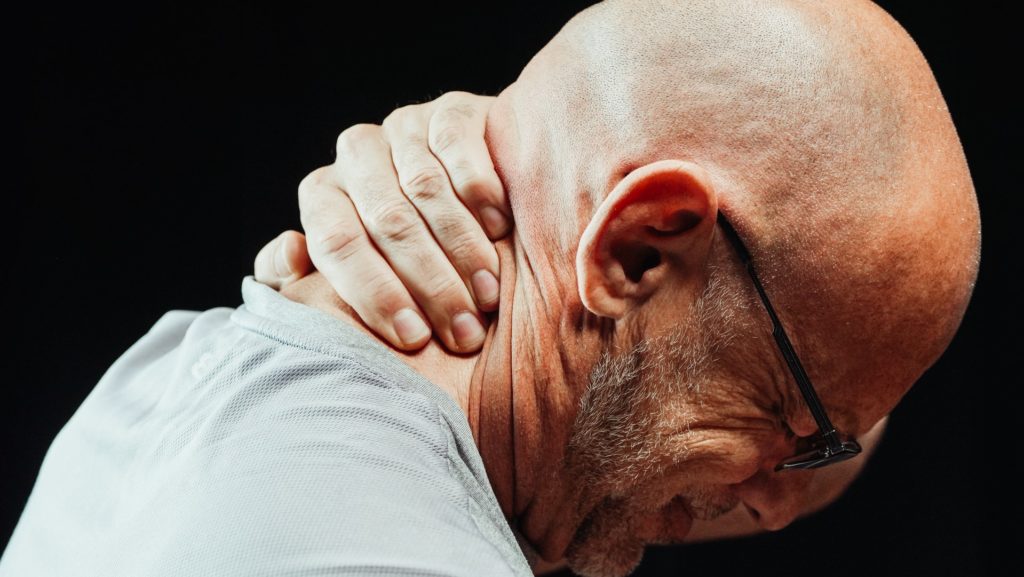 What Types of Neck and Back Injuries Can You Sustain in a Motorcycle Accident in New Jersey?
Riding a motorcycle in New Jersey, while fun and exhilarating, can be deadly. However, the lure of an open road, good weather and a fast motorcycle can override any concerns about accidents. 
 
Garden State motorcyclists are more likely to be injured. Motorcycle accident injuries are usually severe and result in neck and back damage – injuries that change a rider's life. Those injuries could include tetraplegia or paraplegia.
In 2019, the NHTSA discovered that across the country a total of 5,014 motorcyclists died, which accounted for 14 percent of traffic fatalities. In 2018, in New Jersey, there were 525 fatal crashes with 564 people killed. The top contributing factors for motorcycle fatalities include speeding, followed by driver distraction and improper passing. 
 
It is not unusual to sustain neck and back injuries, as well as other serious injuries, in a motorcycle accident. This is because the rider often gets ejected off the bike. While the skull may not be broken or fractured, the biker may sustain neck, brain and back injuries.
 
Most often, the first lumbar vertebra (L1) is injured. Injuries at the upper-level thoracic spine are serious and more likely associated with neurological issues. Motorcycle riders have a higher chance of sustaining severe spinal, back and neck injuries.
 
Hitting an object may result in temporary or permanent paralysis because the neck and spinal column are the highways for the body's nerves to send signals to the brain. Healing a back or neck injury takes months or years. Often, the damage is permanent. 
 
Other injuries involved after a motorcycle accident may include:
Head injuries – traumatic brain injuries (TBI) from mild to severe
Neck injuries – including damaged discs, cervical dislocation, slipped discs, bulging discs and herniated discs, sprains, pinched nerves, strains, and whiplash
Internal injuries – damage to the heart, kidneys, spleen, bowels, liver, lungs, or other vital organs
Back injuries – fractured vertebrae, herniated discs, low back sprains and strains
Spinal cord injuries – including partial or permanent paralysis
Leg Injuries – including fractures, ACL/MCL knee injuries
Scarification – road rash, facial scars
Shoulder Injuries – rotator cuff, slap tears
Amputations – loss of limb
 
Speak to an experienced New Jersey motorcycle accident attorney at the Todd J. Leonard Law Firm to file a personal injury claim seeking compensation for your injuries and medical expenses. After an accident, insurance company adjusters try to get the rider to settle quickly and for less than the survivor could be awarded in a settlement or by a court.
 
Insurance adjusters may want the injured biker to believe that any back and neck injuries are unrelated to the motorcycle accident; rather they could be pre-existing injuries. They want a quick, low settlement, even before the survivor knows how bad their injuries are.
 
If you have sustained a neck or back injury in a motorcycle accident, get medical attention as quickly as possible. Get a detailed diagnosis and treatment plan, keep all medical receipts, and keep track of other accident-related expenses. 
 
Journal your experience and add pictures if possible. Include photos of your injuries and the accident scene. Take this material to your neck and back injury motorcycle accident lawyer at the Todd J. Leonard Law Firm to find out your legal rights and how to file a personal injury claim.
 
Contact Our Experienced New Jersey Motorcycle Accident Lawyers Now!
If you or a loved one has recently been injured in a motorcycle crash, or sadly, a wrongful death, as the result of a New Jersey motorcycle accident, contact one of our personal injury attorneys. They have over 30 years of experience aggressively representing seriously injured clients in all types of accident claims, including those injured at work. We have successfully handled thousands of car accidents, truck accidents, pedestrian accidents and ride-share claims, including those involving Uber and Lyft. We have recovered over $100 million for our clients and can effectively negotiate on your behalf with even the largest insurance companies. To learn more about how we can help you pursue compensation for your injuries, give us a call today at (973) 920-7900 to request a free and confidential consultation. You can also connect with us through our online form. There is never a fee unless we win. We have two conveniently located offices in Denville and Morristown, New Jersey.