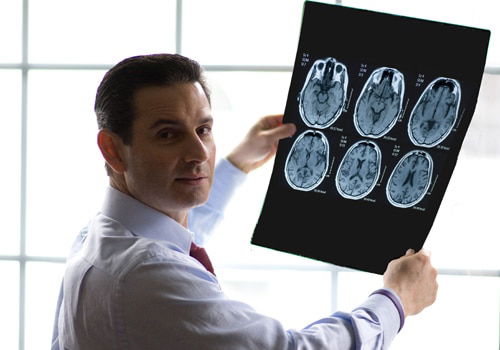 Traumatic Brain Injuries in New Jersey
March is Brain Injury Awareness Month, and the Brain Injury Alliance of New Jersey (BIANJ) is hosting its 13 Annual Gala event on March 27, 2019, at The Crystal Plaza in Livingston, NJ to, as its website notes, "…raise funds to provide help, hope and a voice to people impacted by brain injury." The BIANJ is a statewide nonprofit organization dedicated to improving the quality of life people experience after a brain injury. Traumatic brain injuries (or TBI) can cause death or disabling lifelong injuries, which can be devastating to both the injured and their family.
According to the Centers for Disease Control and Prevention (CDC), "Every day, 153 people in the United States die from injuries that include TBI. Those who survive a TBI can face effects that last a few days, or the rest of their lives. Effects of TBI can include impaired thinking or memory, movement, sensation (e.g., vision or hearing), or emotional functioning (e.g., personality changes, depression). These issues not only affect individuals but can have lasting effects on families and communities."
Leading causes of TBI's are falls and motor vehicle accidents. The Todd J. Leonard Law Firm has over 30 years of experience handling all types of serious personal injury accidents, including traumatic brain injuries. Our New Jersey Traumatic Brain Injury Lawyers will thoroughly investigate your accident and hold all parties responsible for your injuries and losses. Todd J. Leonard is a member of the Brain Injury Alliance of New Jersey, and is Certified by the Supreme Court of New Jersey as a Certified Civil Trial Attorney. Moreover, our firm has vast experience consulting with neurosurgeons, neurologists, rehabilitation centers, and therapists regarding our clients' traumatic brain injuries.
If you or a loved one have suffered a traumatic brain injury from a car accident, slip and fall accident, truck accident, workers' compensation accident, or any other type of serious accident please contact our firm.
Get a Free Case Evaluation from Our Team of Experienced New Jersey Traumatic Brain Injury Attorneys
Our team of experienced New Jersey Traumatic Brain Injury Attorneys can offer the advice you can trust and need during this difficult time. New Jersey has a two-year statute of limitations time limit, whereby a person can bring an injury lawsuit, so it is important to contact us now.
The New Jersey Personal Injury Lawyers at the Todd J. Leonard Law Firm have over 30 years experience successfully handling all types of serious accidents, and have represented thousands of clients throughout New Jersey. We have recovered millions of dollars in compensation for our clients. Contact us today for a free, confidential consultation at (973) 920-7900. There is never a fee unless you win. The Todd J. Leonard Law Firm has four convenient locations, including in Morris County, New Jersey – Denville (our main office), and Morristown, as well as offices in Newark and Woodbridge. Put our experience, compassion and proven results to work for you now.