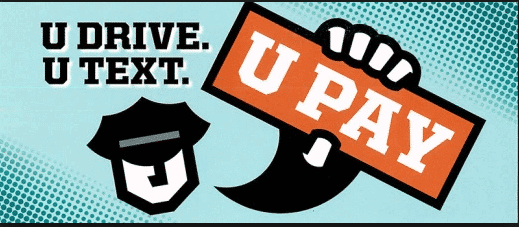 "U Drive. U Text. U Pay." – New Jersey's Distracted Driving Law
April is National Distracted Driving Awareness Month. This year's "U Drive. U Text. U Pay." campaign began on April Fool's Day; however, distracted driving is no joke. Law enforcement's increased presence on holding drivers accountable for texting while driving, or using hand-held cell phones is being noticed, as local and state police are pulling over drivers who commit these distracted driving offenses that take their focus away from their primary responsibility: paying attention to safely operating their vehicle.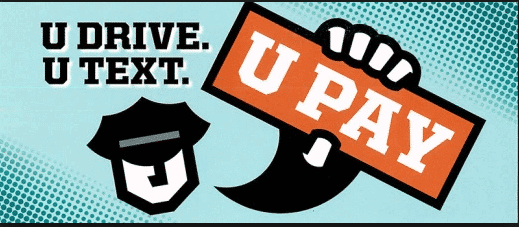 The focus of this annual campaign is to enforce violations of the New Jersey Cell Phone Statute N.J.S.A. 39:4-97.3, which provides:
"(a) The use of a wireless telephone or electronic communication device by an operator of a moving motor vehicle on a public road or highway shall be unlawful except when the telephone is hands-free wireless telephone or the electronic communication device is used hands-free…" The penalties are considerable:
-First offense: $200 to $400
-Second offense: $400 to $600
-Third and subsequent violations: $600 to $800, three points, and possible 90-day license suspension
Significantly, the State of New Jersey 2018 Highway Safety Plan notes "…driver inattention remains the most significant cause of fatal and incapacitating crashes." Indeed, the NJ Department of Law & Public Safety's website notes that "…because text messaging requires visual, manual, and cognitive attention from the driver, it is by far the most alarming distraction."
According to the National Highway Traffic Safety Administration, 3,477 people lost their lives in 2015 due to distracted driving, with an estimated 660,000 drivers using their electronic devices while driving each day. PLEASE NEVER TEXT AND DRIVE!
Contact Us Now for a Free Consultation
If you or a family member have been injured in an accident, or lost a loved one, due to the actions of a distracted driver, it is important to contact our team of experienced New Jersey Accident lawyers. Todd J. Leonard is Certified by the Supreme Court of New Jersey as a Certified Civil Trial Attorney, and has devoted his entire career to fighting for his clients' rights. Our firm passionately represents our clients who have been injured, and our New Jersey Personal Injury Attorneys are dedicated to doing their best in helping their clients, and will always stay in close communication with you.
Talk to an experienced New Jersey car accident attorney now at the Todd J. Leonard Law Firm. Call (973) 920-7900 today!