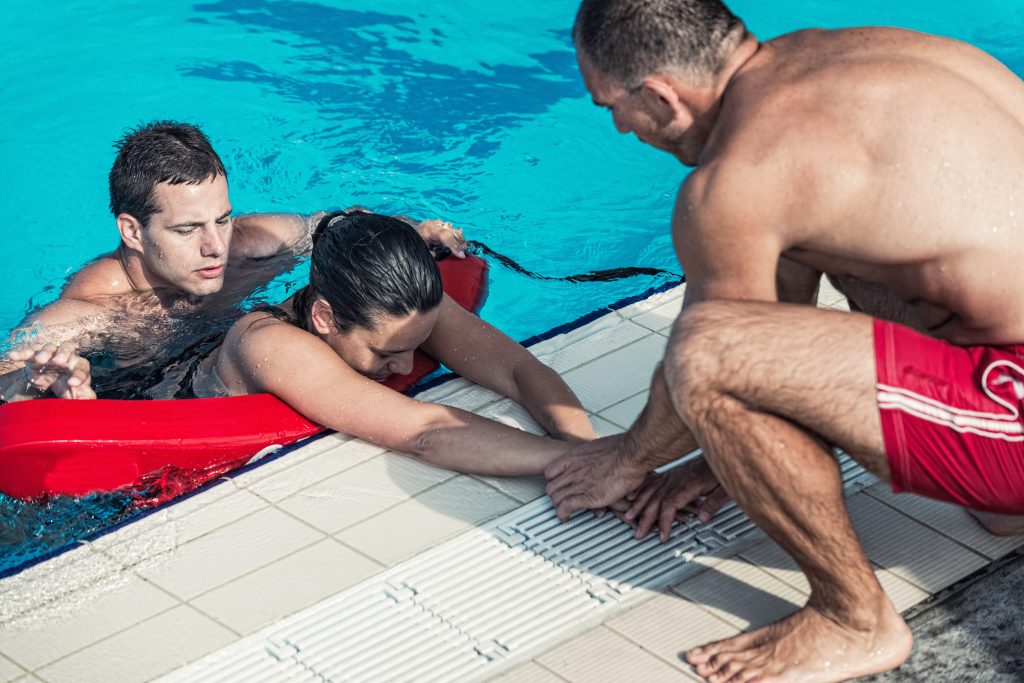 New Jersey Swimming Pool Safety
Each summer, millions of people in New Jersey enjoy some type of water activity, often in either a private or public swimming pool, beach or lakes. Water related injuries and, sadly, drowning, can happen to anyone, even accomplished swimmers, including adults, teenagers or children. Some of the most common causes of swimming pool accidents include slippery surfaces, lack of supervision (especially young children), lack of proper barriers, intoxicated or inexperienced swimmers. Even improperly installed pool lighting can cause electrocution injuries.
Swimming Pool Safety
Whether you are using a public pool or your own private pool, it's critical to practice safety at all times in and around swimming pools. According to the American Red Cross, "…over 200 young children drown in backyard swimming pools each year." They suggest owners make pool safety their priority by following these guidelines:
Secure your pool with appropriate barriers.
Keep children under active supervision at all times. Designate a responsible person to watch the water when people are in the pool—never allow anyone to swim alone. Have young or inexperienced swimmers wear a U.S. Coast Guard-approved life jacket.
Ensure everyone in the home knows how to swim well.
Keep your pool or hot tub water clean and clear.
Establish and enforce rules and safe behaviors.
Ensure everyone in the home knows how to respond to aquatic emergencies.
Pool owners, whether they are privately owned, managed by a hotel, apartment complex or condominium, who fail to take proper safety precautions expose themselves to a premises liability claim. This would include those commercial pool owners who are required to post a lifeguard, yet fail to do so, or fail to post warnings.
Many swimming pool accidents or drowning accidents could have been prevented if the proper safety measures were implemented. If you have been seriously injured in a New Jersey swimming pool accident, or lost a loved one in a New Jersey drowning accident, and feel it is due to the pool owner's negligence, it is critical that you retain competent legal representation.
Contact Us Now for a Free Consultation
Our experienced team of New Jersey Personal Injury Attorneys have over 25 years of experience handling serious injury claims and wrongful death claims throughout New Jersey. Todd J. Leonard is Certified by the Supreme Court of New Jersey as a Certified Civil Trial Attorney, and has devoted his entire career to fighting for his clients' rights.
Our New Jersey Accident Lawyers have years of experience handling swimming pool accidents and drowning accidents. Contact us today for a free consultation at (973) 920-7900. There is never a fee unless you win. The Todd J. Leonard Law Firm has four convenient locations, including in Morris County, New Jersey – Denville (our main office), and Morristown, as well as offices in Newark and Woodbridge. Put our experience and proven results to work for you now.