Over 30 years of experience. Over $100 million recovered for clients.
New Jersey Playground and Recreational Accidents Lawyer
Has your child been hurt due to faulty playground equipment?
Playgrounds can be found in almost every neighborhood, school, and park. These areas are designated by your city or county as a recreational area that allows children to play in what is supposed to be a safe environment. As a parent, you trust your child will be free from danger while they play. However, there are occasionally subtle and hidden dangers lurking in child's playgrounds and play equipment.
If your child was injured, you may be entitled to receive compensation for the wrongs done to you and your family. The experienced New Jersey playground accident lawyers at the Todd J. Leonard Law Firm can help.
Causes of Playground Accidents
Some common causes of playground accidents include unsafe material or unsecured climbing objects. The material used for the ground should be made of rubber, wood chips, or mats, and be at least four inches thick. Another component that may cause concern is the integrity of the structure itself. If there is not at least six feet of "use zone" around each object, it may be a recipe for disaster.
It is also important that the area is safe from trip and fall hazards and there is adequate traction to provide safety and prevent slip and fall accidents. Platforms and guardrails need to be properly maintained and be at least two to four feet high. All these regulations are governed by the National Playground Safety Institute and require strict observance to the rules.
Injuries Due to Trampolines
Trampolines can also be very dangerous. In fact, the American Academy of Pediatrics recommends trampolines only be used by children under the supervision of a professional. According to the Consumer Product Safety Commission, almost 110,000 people – mostly children under the age of 14 – were injured on home trampolines in 2006. However, it is common to see a trampoline full of children jumping around without any supervision at all.
The most common causes of trampoline injuries according to the Centers for Disease Control are:
Colliding with another person
Landing improperly while jumping or doing stunts
Falling or jumping off the trampoline
Falling on the trampoline springs or frame
Trampoline injuries can be incredibly severe, especially if the trampoline is defective and malfunctions while in use.
Swimming is a great recreational activity. However, due to the ever-present risk of drowning, it is inherently dangerous. Often, when a person drowns, it is either completely preventable or a result of negligent behavior, such as a drunk boating accident. Our attorneys are committed to finding the liable party in your drowning accident and bringing them to justice.
$29.5
MILLION
For a boy struck by a motorist who sustained a traumatic brain injury
$2.5
MILLION
For a worker struck by a backhoe operated by an outside contractor
$2.25
MILLION
For a woman who fell and sustained injury on defective curbing at a bank
$1.8
MILLION
For a woman who sustained a traumatic brain injury while in a state vehicle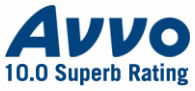 MILLIONS

RECOVERED

for clients

DECADES

OF PRACTICE

30 years

GENERATIONS

OF ADVOCACY

a legacy of excellence
Call a New Jersey Playground Accidents Attorney
If your child has been hurt by a poorly constructed play area or trampoline, you may be entitled to receive compensation for their injuries. At the Todd J. Leonard Law Firm, Attorney Todd Leonard understands you may be facing high medical bills to provide your child with adequate care and medical coverage. We will strive to help you receive the financial compensation you deserve following an accident.
When you work with our experienced New Jersey personal injury lawyers, we will fully investigate every aspect of the play area and the accident to ensure justice is served. If you have questions or concerns regarding your particular situation and how working with our dedicated New Jersey personal injury lawyers can help you, contact our firm today at (973) 920-7900 to schedule a free case evaluation as soon as possible.