Over 30 years of experience. Over $100 million recovered for clients.
New Jersey Train and Bus Accidents
Although being involved in a train accident may seem like a one-in-a-million possibility, train-related injuries—both minor and severe—occur regularly and could be caused by a multitude of factors. The practicality and efficiency of transporting cargo along railroad lines are only expected to incite further growth in the railroad industry, presenting the possibility of an increasing number of train-related injuries in the future. Unfortunately, the sheer power, weight, and speed of locomotives can make the aftermath of a train accident catastrophic, exacerbating the likelihood of severe injury and wrongful death. The feelings of stress, disbelief, and anxiety that victims feel following an accident can make such an ordeal very overwhelming to cope with alone. Because of the often-unique circumstances that surround train accidents, those injured can feel like they don't have anywhere to turn.
It is never easy to grapple with a traumatic accident, especially one that causes as much collective damage as a train accident. Since this arena is unexplored territory for many people, allow the New Jersey train accident attorneys with the Todd J. Leonard Law Firm to determine the party responsible for the accident and guide you through the legal process of obtaining restitution for the injuries you have suffered. Guided by lead attorney and Certified Civil Trial Attorney Todd Leonard, our resourceful legal team advocates for our clients' rights and has fought for victims of negligence for 30 years.
Train accidents encompass many more circumstances than the stereotypical image of a freight colliding with debris in the middle of the tracks. The scope of damage in an accident can range anywhere from injuring a single person to disrupting an entire community. Common types of train accidents include:
Derailment
Head-on collision
Runaway
Telescoping
Boiler explosion
Over ninety percent of these accidents occur at railroad crossings. Failure to follow proper safety protocols by anyone, including railroad workers, conductors, and even unsuspecting bystanders, can result in devastating consequences. In many circumstances, more than one party is responsible for the causal agents that lead to a train accident.
Causes of Train Accidents
While train accidents are generally characterized by collisions and derailments, they can also include fallen cargo and toxic spills that affect an entire community. The many agents involved in the maintenance and operation of a train or the railroad tracks themselves can make determining liability for an accident very confusing.
Although it can seem like the railroad system is a well-oiled machine, there are plenty of situations that can lead to a train accident if the proper precautions aren't taken by the appropriate parties. Frequent causes of train accidents can include:
Train signal malfunction
Railway malfunction
Operator (engineer) negligence
Obstructed crossing signs
Cars parked too close to a crossing
Defective gates
Failure to use train horns or lights at crossings
Faulty tracks or equipment
Objects on tracks
Excessive cargo weight
Whose Fault is my Train Accident?
Individuals most at risk for suffering a train accident injury are those on the frontlines: railroad workers, conductors, and engineers. It is not uncommon for employers and owners of railroad companies to put their workers in danger with negligent behavior, creating an unsafe working environment.
Buses are another form of public transportation that we all generally assume are a safe way to get from one place to another. While this is true for the most part, the bus accidents that do occur are often especially tragic. When a crowded bus is involved in an accident, the capacity for injuries is quite high.
There are many reasons bus accidents can lead to serious injuries, many of which stem from the limited safety features available to passengers. Often, bus passengers have to stand up due to there being limited seating and they are less able to brace themselves in the event of a collision. On the other hand, seated passengers aren't much better off considering that many public buses are not equipped with seat belts. As a result of these limited safety features, bus accidents—especially if the bus is knocked onto its side—can lead to devastating injuries.
Causes of Bus Accidents
Bus accidents can be caused by a multitude of factors. Some of the more common reasons people are hurt on the bus include:
Poor bus maintenance
Fatigued bus drivers
Reckless or inattentive bus drivers
Mistakes by other motorists
Drivers moving before passengers have had enough time to sit
Being hurt in a bus accident can have costly ramifications. Broken bones, brain injuries, spinal cord injuries, and other serious injuries can lead to extensive hospital stays and long recoveries. The costs associated with recovering from a bus accident injury can be staggering, but an attorney can help you find the liable party and hold them accountable.
Determining Liability in Bus Accidents
It can be difficult to determine fault in a bus accident, but the Todd J. Leonard Law Firm have the skills to make sure the right party is held accountable in these thorny situations. Liable parties in bus accidents could include:
Individual Bus Drivers
Transit Companies
Bus Manufacturers
Municipal Roadway Management
School Districts
Our New Jersey bus accident attorneys can help determine who should be held accountable for the bus accident injuries you have suffered. We have extensive experience finding the liable parties in accidents and pursuing compensation for the damages they've caused.
$29.5
MILLION
For a boy struck by a motorist who sustained a traumatic brain injury
$2.5
MILLION
For a worker struck by a backhoe operated by an outside contractor
$2.25
MILLION
For a woman who fell and sustained injury on defective curbing at a bank
$1.8
MILLION
For a woman who sustained a traumatic brain injury while in a state vehicle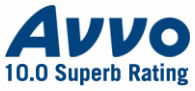 Contact a New Jersey Train and Bus Accidents Lawyer
Train and bus accidents can be incredibly difficult ordeals to recover from. The fear and uncertainty that comes in the aftermath of such an accident can leave victims wondering what to do next. Although it may seem impossible to think about legal options following such a traumatic event, the knowledgeable train and bus accidents attorneys at the Todd J. Leonard Law Firm can navigate through the process for you. Many personal injury claims—as well as many of the benefits available under FELA—are time-sensitive, making it imperative that you obtain the representation of qualified counsel as quickly as you are able. Although our legal team regrets that you have had to endure such injuries, we can fight for your just compensation so that you can recover without the burden of financial strain. If you or someone you love was hurt in a train or bus accident, don't hesitate to contact our New Jersey offices at (973) 920-7900 for support and guidance in your case.